Sushma Swaraj vacates bungalow
Sushma and Jaitley had been allotted the bungalows as senior MPs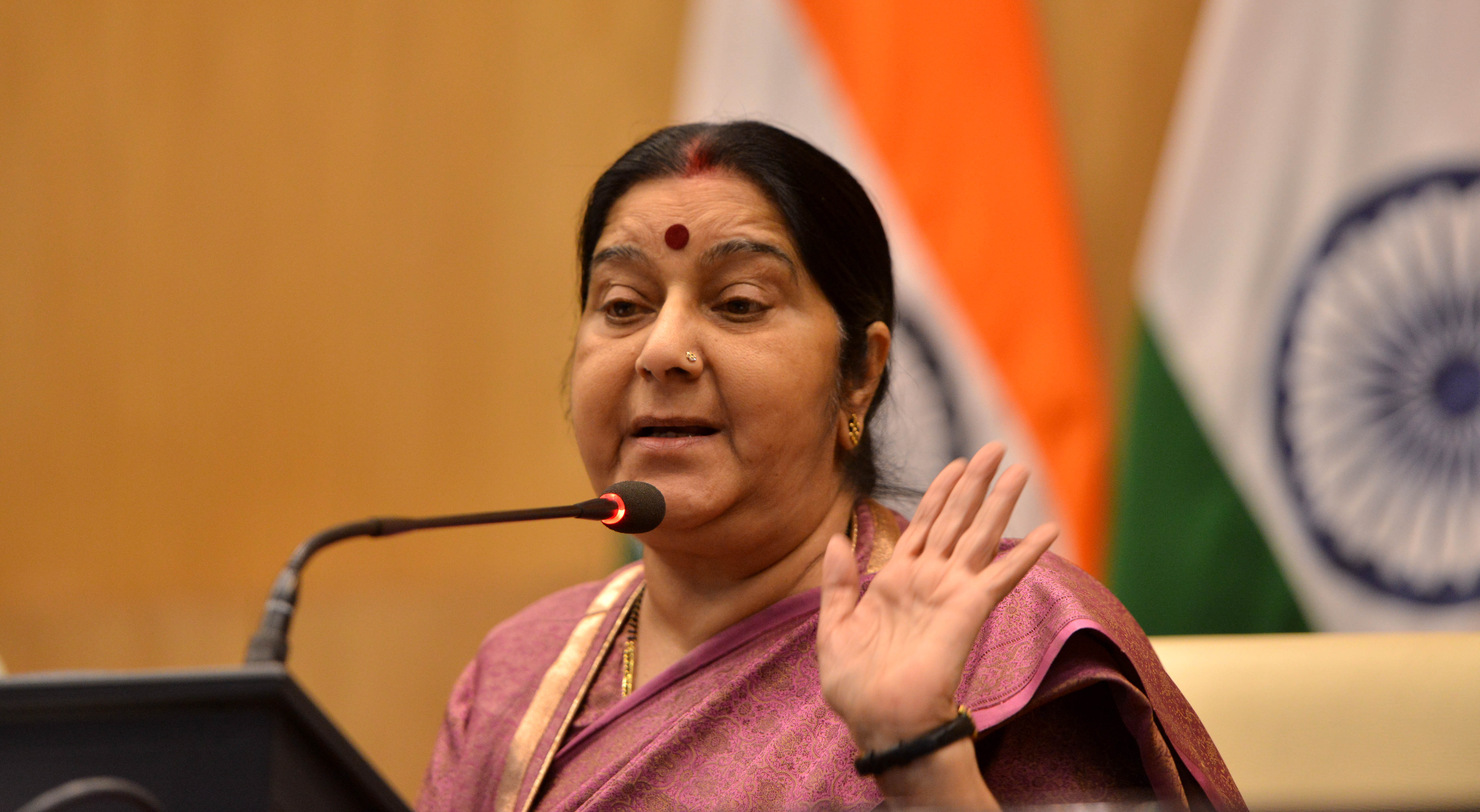 ---
---
Former external affairs minister Sushma Swaraj on Saturday announced that she had vacated her official bungalow in Lutyens' Delhi, weeks after ex-finance minister Arun Jaitley too gave up the government accommodation allotted to him.
"I have moved out of my official residence 8, Safdarjung Lane, New Delhi. Please note that I am not contactable on the earlier address and phone numbers," Sushma tweeted. Twitter users responded by hailing her role as a "people-friendly foreign minister" and for her grace.
Sushma did not contest the Lok Sabha polls, whose results were announced on May 23, citing health reasons and did not find a place in the Narendra Modi government. Former foreign secretary S. Jaishankar replaced her as external affairs minister.
Sushma and Jaitley had been allotted the bungalows as senior MPs.
She vacated the bungalow in a short period to underline her political morality as she was no longer entitled to the accommodation, being no more a member of Parliament, many felt.
Jaitley, who had informed Modi that he did not wish to join the government at the moment because of health reasons, vacated his 2 Krishna Menon Marg bungalow early this month though he could have continued to stay there as he still is a Rajya Sabha member.
He moved to his own house in south Delhi along with his family and surrendered everything allotted to him officially.
While the general view is that Sushma would not get a ministerial berth, Jaitley, BJP insiders said, could return as a minister after he recuperates. Jaitley underwent renal surgery earlier this year. During the Lok Sabha elections, it had been reported that he was undergoing treatment for another ailment.
Sushma, according to the BJP insiders, could be considered for a gubernatorial assignment. Earlier this month, health minister Harsh Vardhan had tweeted a congratulatory message to Sushma for her perceived appointment as Andhra Pradesh governor, but deleted it.
Sushma later clarified that the claim that she had been appointed Andhra governor was "not true".
Many in the BJP feel that Harsh Vardhan may have scuppered Sushma's chances of getting such an assignment by "leaking" the news. A section of BJP leaders believe that she may indeed be appointed as governor at a later date.
After Sushma announced that she had left her official bungalow, actor Anupam Kher, a known BJP sympathiser, tweeted: "You are one of the most graceful & dignified leaders of modern India. A persona like you may move out of the official residence but you will continue to reside in our hearts for years. World of politics is a better place because of leaders like you."