Supreme Court prod to govt on 66A use
The section entailed a punishment of up to three years for any messages posted on the Internet that were 'grossly offensive', 'menacing' or causing 'annoyance'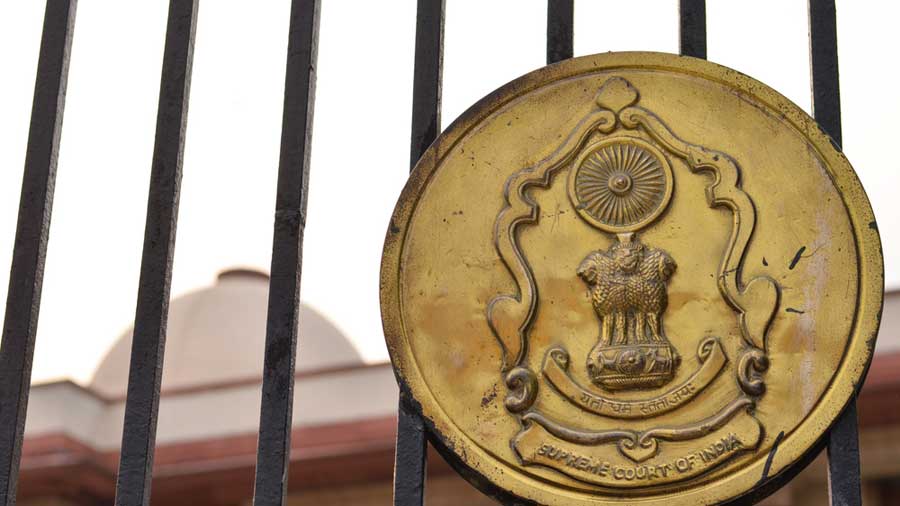 Representational image.
File photo
---
New Delhi
|
Published 07.09.22, 02:05 AM
|
---
The Supreme Court on Tuesday asked the Centre to take up with states the "remedial measures" against the continued misuse of Section 66A of the Information Technology Act, which was declared "unconstitutional" by the top court in 2015.
Section 66A, widely criticised for being misused by governments to silence critics, entailed a punishment of up to three years for any messages posted on the Internet that were "grossly offensive", "menacing" or causing "annoyance".
It was struck down by the top court as it violated free speech and expression. A bench of Chief Justice of India U.U. Lalit and Justice S. Ravindra Bhat on Tuesday noted that the continued use of the provision was serious after senior advocate Sanjay Parikh appearing for the petitioner Peoples Union for Civil Liberties  (PUCL) brought to the court's notice that apart from states registering the cases under the invalid law, even courts were taking cognisance of the same.
For instance, Madhya Pradesh courts had taken cognisance in 145 cases. Similarly, in other states too, he said, courts are taking cognisance.
However, counsels appearing for Bengal, UP, Himachal Pradesh, Meghalaya and Sikkim said no such instances have been reported in their respective states.The CJI then dictated an order saying "…. It's a matter of serious concern that despite an authoritative pronouncement of this court, offences under Section 66A IT Act are still being considered…"In the circumstances, we have asked Mr Hossain (Zoheb, Centre's standing counsel) on behalf of the Union of India to get in touch with the chief secretaries of states where offences are still being registered and impress upon them to take remedial measures as early as possible…."