Supreme Court judge sorry over threat to advocate
Justice Arun Mishra apologised 'a hundred times' and 'with folded hands' to the entire Bar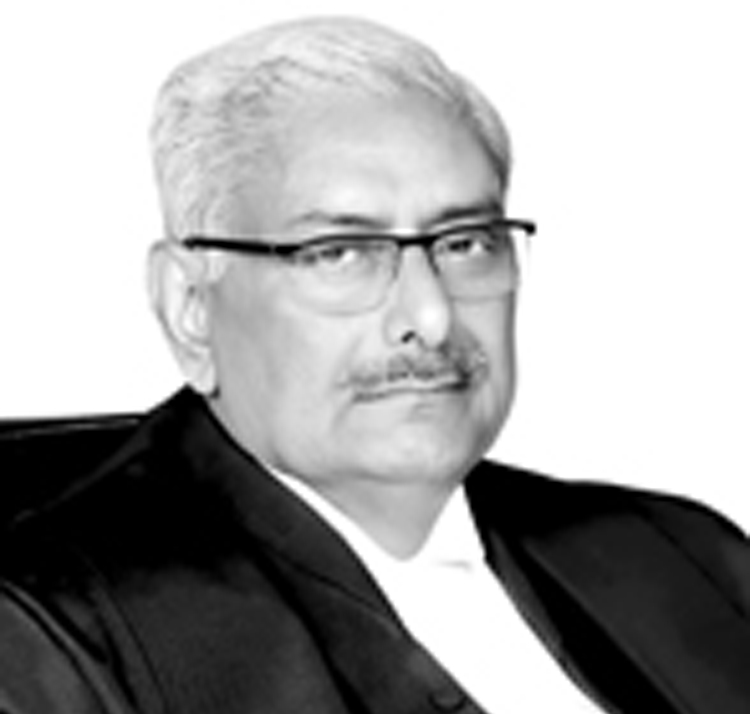 Justice Arun Mishra
(Pic: National Judicial Academy India)
---
New Delhi
|
Published 05.12.19, 09:35 PM
|
---
The third senior-most Supreme Court judge, Justice Arun Mishra, on Thursday apologised "a hundred times" and "with folded hands" to the entire Bar if his comments on Wednesday threatening contempt proceedings against senior advocate Gopal Sankaranarayan had hurt any of its members.
Earlier, the Bar Council of India, the regulatory body for advocates, had in a statement late on Wednesday night accused some lawyers of targeting certain judges for ulterior motives.
Justice Mishra's threat, which came during a heated exchange with Sankaranarayan, had prompted several legal luminaries like Kapil Sibal, Mukul Rohatgi and Abhishek Manu Singhvi to visit his court on Thursday morning to convey their displeasure.
An apparently anguished Justice Mishra then tendered an apology whose sweep took in even animals and trees.
"If anyone feels hurt, even an animal or a tree, I am ready for apology. In a real sense I apologise to you all as I know you're not seeking an apology but I do apologise to any living creature if I had caused any harm," Justice Mishra, sitting on a bench with Justice M.R. Shah, told a packed court Hall No 3.
"Gopal Sankaranarayan is half of our age. Even to those much younger, I apologise a hundred times."
Sibal told Justice Mishra the advocates hadn't assembled to seek an apology but to request the judge to be more patient while listening to lawyers' arguments. An advocates' body too had on Wednesday issued a statement requesting the judge to be a "little bit more patient in dealing with lawyers".
Justice Mishra, however, told the advocates on Thursday: "We can go wrong at times but not always. Arrogance is increasing (among the advocates)."
He added: "I feel, though, that I have been targeted unnecessarily by some people and the media. I am under severe pressure. I deal with several matters. It is possible that I may have said something out of pressure on the spur of the moment."
The complaint about being "targeted unnecessarily" was apparently an allusion to the January 12, 2018, news conference by four senior Supreme Court judges who had accused the then Chief Justice, Dipak Misra, of favouring certain judges while allocating key cases. No names were taken but Justice Mishra was at the time handling several important cases.
At one point on Thursday, voice choked with emotion, Justice Mishra said: "I apologise with folded hands. I can die for the Bar, which has given me more respect than the judiciary."
On Wednesday, a five-judge constitution bench headed by Justice Mishra was examining certain provisions of the land acquisition act when he asked Sankaranarayan not to make "repetitive arguments" or disturb the proceedings. Words were exchanged, culminating in the contempt threat, which prompted Sankaranarayan to walk out of the courtroom.
On Thursday, Rohtagi, a former attorney-general, told the judge that many advocates fear to appear before his court. "An atmosphere is created which affects junior members," he said.
However, Justice Shah intervened to say that the Bar too must respect the bench.
Justice Mishra said that "arrogance is increasing" among Bar members. He, however, recalled that Sankaranarayan was at times arguing well on Wednesday.
Sibal, leader of the assembled advocates, told the judge: "Your Lordship, a discourteous environment is not wanted. Our request is, 'Please do be a little patient'. We aren't antagonistic. We only request to keep exchanges courteous."
Singhvi told Justice Mishra that the Bar only wanted to say that there should not be discourteous exchanges between lawyers and judges.
Another senior advocate, Dushyant Dave, said the image of the institution can be protected only if the lawyer-judge interactions remain healthy.
Solicitor-general Tushar Mehta, who was present, said he agreed with the Bar members about the need for mutual courtesy. He alleged that the media had not correctly reported what had happened on Wednesday.
The Bar Council of India statement described as "somewhat disturbing" senior advocate Vikas Singh's request to colleagues not to rise from their seats when Justice Mishra walks into the courtroom.
"For last 3-4 years, all of us are noticing the frequent misbehaviours and misconduct of a handful of advocates and also of a few senior advocates in the courts," it said.
It recalled "up to what extent 2-3 members of the Bar went to harass and torture" the previous two Chief Justices, Justice Misra and Justice Ranjan Gogoi, "for ulterior purposes".
"Everyone used to criticise these advocates in corridors but neither Supreme Court Bar Association nor Supreme Court Advocate-on-Record Association ever came forward to get such misconducts stopped," the statement said.
"We should also examine our role before passing any resolution. A few members have been targeting the particular judge, frequently criticising his every action/order. How far we are correct and justified?"