Supreme Court issues notice on plea to ban polygamy
Five-judge bench to hear rights violation petitions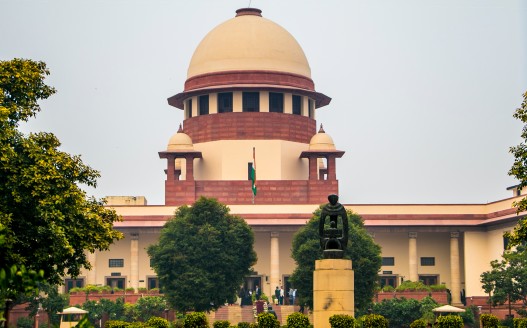 Supreme Court.
File photo
---
New Delhi
|
Published 31.08.22, 12:58 AM
|
---
A five-judge constitution bench on Tuesday issued notices to the National Human Rights Commission, National Commission for Women and the National Commission for Minorities on a batch of petitions filed mostly by Muslim women seeking a ban on polygamy and some forms of temporary marriage.
A bench of Justices Indira Banerjee, Hemant Gupta, Surya Kant, M.M. Sundresh and Sudharshan Dhulia said it would hear the matter again in the second week of October after the Dussera holidays, by which time the respondents are expected to come up with their replies.
The matter was referred to the five-judge constitution bench on March 26, 2018, by a three-judge bench in view of questions related to the fundamental right to life and personal liberty under Article 21, besides the right to equality (Article 14) and religious freedom under Articles 25 and 26.
A Muslim man is allowed to have up to four wives. Under nikah halala, a Muslim woman wanting to remarry her former husband has to first marry another man, consummate the marriage and divorce him. Nikah mutah and nikah misyar refer to temporary contractual marriages ranging from three days to three months, following which the woman is paid a certain amount by the man and the marriage is deemed to have ended.
In March 2018, a bench of then Chief Justice Dipak Misra and Justice A.M. Khanwilkar (since retired) and Justice D.Y. Chandrachud had issued a notice to the Centre on a batch of petitions challenging polygamy and the three other practices as unconstitutional. It referred the matter to a five-judge bench for an authoritative pronouncement.
While the main petition has been filed by advocate Ashwini Upadhyay, Sameera Begum, Nafeesa Begum and Mohsin Bin Hussain Bin Abdad Al Kathiri have submitted intervention applications.
Upadhyay has challenged Section 2 of the Muslim Personal Law (Shariat) Application Act as being unconstitutional and violative of Articles 14 (equality), 15 (non-discrimination) and 21 (life and liberty) of the Constitution.
Polygamy, nikah halala, nikah mutah and nikah misyar are recognised by the personal law.
According to Upadhyay, nikah halala can be viewed as rape under Section 375 of the IPC, and polygamy is an offence under Section 494 of the IPC which deals with bigamy.
Al Kathiri, who hails from Hyderabad, has said in her petition: "The Constitution neither grants any absolute protection to any personal law of any community that is unjust, nor exempts personal laws from the jurisdiction of the Legislature or Judiciary."
Sameera Begum said she was moving the apex court since thousands of Muslim women like her were either victims of polygamy or other such practices like nikah halala, nikah mutah and nikah misyar.
"…Polygamy, and nikah halala are arbitrary and violative of Articles 14, 15 and 21 of the Constitution and injurious to public order, morality and health also. Thus, these can be superseded by the state just as it prohibited human sacrifice or practice of sati…. Polygamy and nikah halala (should be declared) an offence under Sections 498A (harassment of woman by husband), 375 (rape) and 494 (bigamy) of the IPC," her petition pleaded.
Nafeesa Khan submitted that she was forced to approach the court as there was no law for a Muslim woman to file a case of bigamy or rape against men indulging in such activities.
The Jamiat Ulama-i-Hind filed an intervention application opposing any judicial intervention in the Islamic practices, saying the top court had earlier conclusively ruled that courts cannot interfere with the personal laws of a religion.