Sunday respects to Ganga seer
Followers of deceased environmentalist G.D. Agarwal to pay their respects to his embalmed body at AIIMS, Rishikesh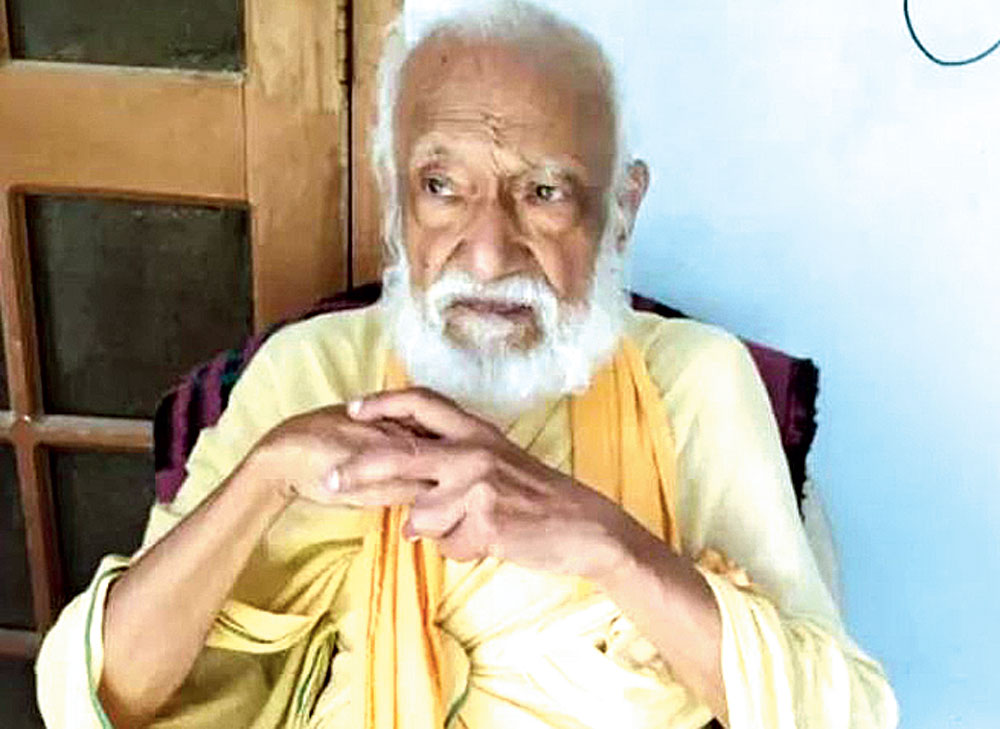 ---
---
The Supreme Court on Friday permitted followers of environmentalist and "Save Ganga" crusader G.D. Agarwal, who died last month after a 111-day fast, to pay their respects to his embalmed body at AIIMS, Rishikesh, every Sunday for the next 10 weeks.
The followers would be allowed in batches of 10 subject to a maximum of 50 people every Sunday, a bench headed by Chief Justice Ranjan Gogoi said.
Agarwal, also known as Swami Gyan Swaroop, had undertaken the fast to protest against the Centre's failure to stop construction of projects across the Ganga that, he said, was responsible for the largescale ecological imbalance in the Gangetic region.
AIIMS had appealed against the state high court order allowing all his followers a last glimpse. It argued that the environmentalist had willed that his body be used for medical research, and unhindered access to followers would impede research.
The apex court issued its order after seeking clarifications from two medical experts at AIIMS.