Study finds SC and ST journalists missing from Indian media
Of the 121 leadership positions surveyed in Indian media, 106 were occupied by upper-caste HIndus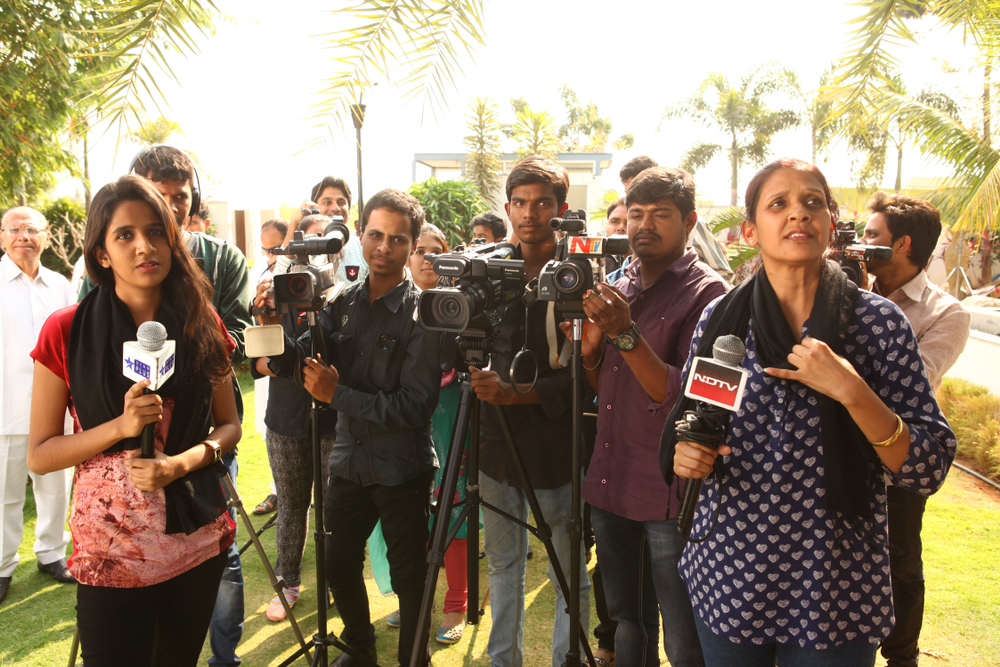 During the period studied, the report found that only 5 per cent of articles were written by Dalits or Adivasis
Shutterstock
---
New Delhi
|
Published 04.08.19, 02:52 PM
|
--- For all their claims to be a bullhorn for the weak and excluded, Indian media aren't doing very well. A recently released Oxfam study reveals that the reins to almost all the media houses — print and electronic — are in the hands of upper-caste Hindus.
The study, conducted in collaboration with Newslaundry, a media watchdog, revealed that of 121 newsroom leadership positions across newspapers, digital media, magazines and TV channels, 106 are occupied by journalists from the upper castes, and none by SC or ST journalists.
The study was conducted between October 2018 and March 2019, and surveyed the appearances of panelists on TV channels, anchors, and byline count for print and digital media, identifying their castes based on their surnames.
Since some surnames do not clearly indicate caste, the researchers also studied the results of Union Public Service Commission and Delhi University exams to map surnames to castes.
"Our study indicates that the Indian media is predominated by the upper castes, that is, Brahmins, Kshatriyas, and Vaishyas. Scheduled Tribes are almost entirely absent, whereas the Scheduled Castes are represented mostly by social activists and politicians rather than journalists. The OBCs are similarly underrepresented even though they are estimated to constitute over half of India's population," observed the report.
The study looked at seven English news channels — CNN-News 18, Indian Today, NDTV 24X7, Mirror Now, Republic TV, Rajya Sabha, and Times Now — and found that nearly 89 per cent of leadership positions were held by those coming from upper-caste Hindus families. The identity of the rest could not be traced to their caste. The situation prevailed across the media, whether digital or print. Across these formats, the proportion of SCs, STs, and OBCs remained far below their share in the national population.
The report found that no more that five per cent of all articles in English newspapers were written by dalits and adivasis. Hindi newspapers fared a little better on this count at 10 per cent. It also revealed that around 72 per cent of of all byline articles (those which carry names of the author) were written by the upper castes. The study surveyed the articles from six English newspapers and 12 digital websites for its analysis. The papers were Hindustan Times, The Economic Times, The Hindu, The Indian Express, The Telegraph, The Times of India. The websites were: Firstpost, Newslaundry, Newslaundry (Hindi), Satyagarh, Scroll, Swarajya, The Ken, The News Minute, The Print, The Quint, and The Wire.
The authors of the report termed the situation as "untenable" in their remarks and compared it with what prevailed in the 1960s in America, with few black people in the industry.
"In this, the Indian media today is not unlike the American media of 1960s which the Kerner Commission criticised for neglecting African American voices and seeing the world 'with white men's eyes and white perspective'," they wrote.