SSB alerts Centre on 'anti-India' propaganda by China in Nepal
This comes amid an India-China border standoff in eastern Ladakh since May last year, and at a time Beijing's influence has been growing in Nepal and Bhutan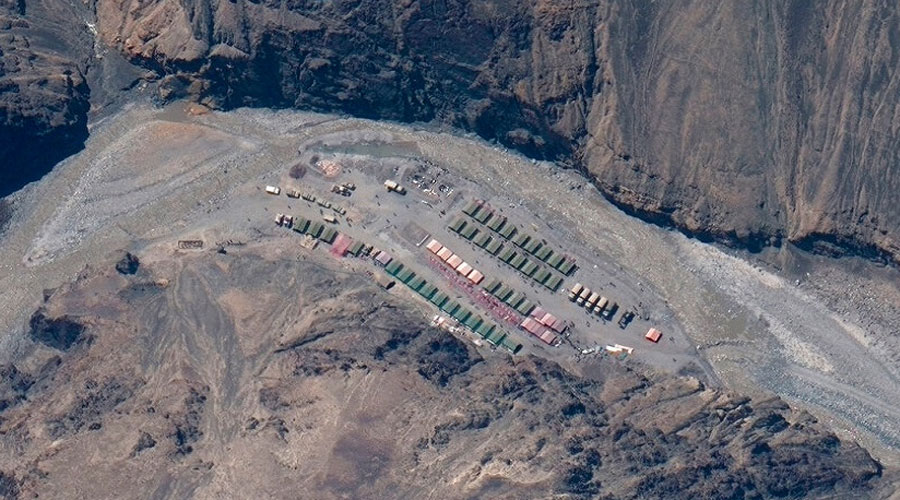 Propaganda triggers security threat, sources in the paramilitary force said
File picture
---
New Delhi
|
Published 21.09.21, 12:22 AM
|
---
The Sashastra Seema Bal has alerted the Centre about growing anti-India propaganda by China in Nepal's districts that border India, triggering a security threat, sources in the paramilitary force have told The Telegraph.
This propaganda comes amid an India-China border standoff in eastern Ladakh since May last year, and at a time Beijing's influence has been growing in Nepal and Bhutan, said sources in the SSB, which guards India's 1,751km border with Nepal and 699km border with Bhutan.
Reports from the SSB's intelligence wing suggest that China has opened "Chinese study centres" on the Nepalese side of the open border with India, and that these are engaged in fear-mongering about New Delhi's allegedly sinister plans for Nepal, the sources said.
Such propaganda can pose a security threat by turning the local population hostile to India and therefore hospitable to terrorist activity directed against India, they said.
It can also provoke clashes between India's and Nepal's border populations, testing bilateral relations at a time New Delhi and Kathmandu are locked in an ownership dispute over a Himalayan area called Kalapani, and China's presence in Nepal is growing.
"India was already wary of China's growing influence in Bhutan and Nepal, where Beijing is said to have invested in hospitals, roads, hydropower projects and airports," an SSB official said. "Now, we are witnessing China's growing anti-India propaganda along the India-Nepal border where it has opened study centres. These centres also impart knowledge of Chinese culture and language as part of pro-China propaganda in Nepal."
To counter this, the SSB is setting up "India cultural centres" on the Indian side of the Nepal border, a frontier across which Indians and Nepalis travel freely, the sources said.
Doklam worry
Intelligence reports have also suggested heightened activities and deployment by the Chinese army near Doklam, a plateau at the tri-junction of the India, Bhutan and China borders where the Indian and Chinese armies were locked in a 10-week standoff in 2017.
Sources said the heightened Chinese activity came despite an understanding in 2017 on disengagement and the avoidance of a repeat of the circumstances that had triggered the standoff — Chinese road-building at Doklam and Indian troops stopping them on foreign soil.
Bhutan had at the time claimed that Doklam was a disputed territory between Thimpu and Beijing. China insisted the territory belonged to it while India said its troops had entered at Bhutan's request.
"We have increased our outposts and deployment on the India-Bhutan border along Sikkim, Arunachal Pradesh, Bengal and Assam and also along the India-Nepal border that runs across Uttarakhand, Uttar Pradesh, Bengal, Bihar and Sikkim," an SSB official said.
With China showing no intention of ceding the India-claimed territories it has occupied since May 2020 in Ladakh, fear is growing within India's security establishment that Chinese dominance in the region would change the dynamics of India's relations with Bhutan and Nepal. The Chinese are estimated to have taken over close to 1,000sqkm of India-claimed territory.
The SSB, which reports to the home ministry, was formed in March 1963 after the 1962 war with China, and was earlier known as the Special Service Bureau. It has nearly 70 battalions (around 70,000 personnel).