Slight rise in women casualties
Among the 1,075 deaths, around 65% are male and 35% female as compared with an earlier mid-April analysis of 73% male and 27% female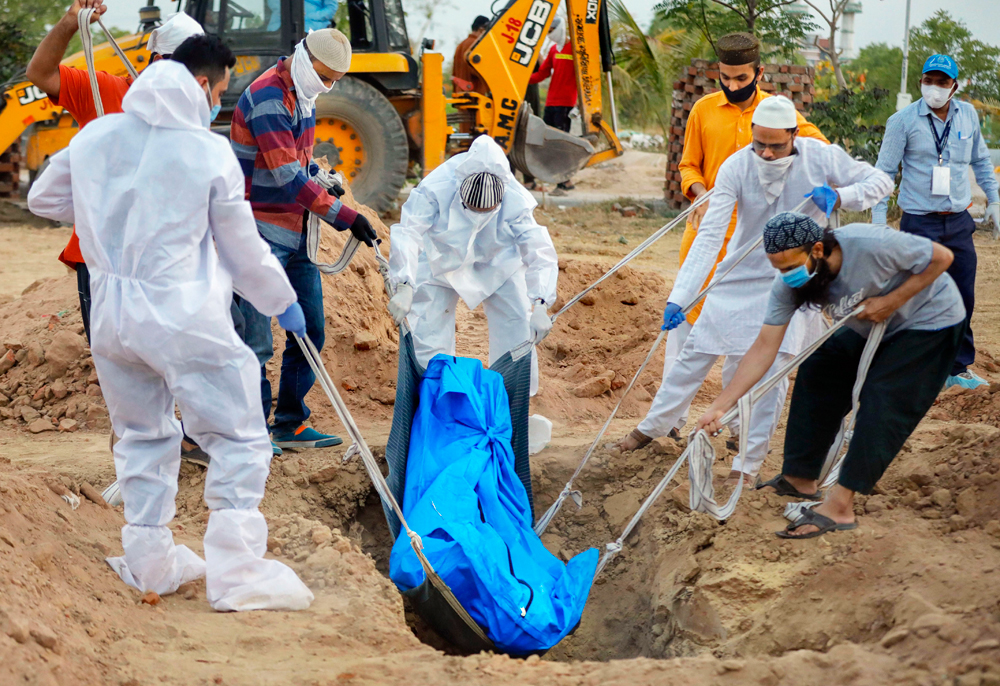 ---
---
The average case fatality rate among Covid-19 patients in India is 3.2 per cent, the Union health ministry said on Thursday, releasing fresh mortality analysis datasets as the country's number of confirmed cases rose to 33,610.
Health authorities detected 1,823 new Covid-19 cases overnight. Nearly 8,400 patients have recovered and 1,075 have died, including 67 deaths since Wednesday.
As elsewhere in the world, men vastly outnumber women dying from Covid-19 in India, but the proportion of women has increased slightly since the previous such mortality analysis in mid-April.
Among the 1,075 deaths, around 65 per cent are male and 35 per cent female, the ministry said. The earlier analysis of 109 deaths on April 17 had estimated 73 per cent male and 27 per cent female.
The updated analysis has found that 14 per cent of deaths have occurred in patients aged below 45 years, 34.8 per cent in patients between 45 and 60 years, and 51.2 per cent in patients 60 years or older. Seventy-eight per cent of the deaths occurred in patients with underlying health disorder such as diabetes, cardiovascular disease, or high blood pressure.
The ministry said the recovery rate had increased to 25 per cent, but public health experts pointed out that this figure is expected to steadily grow over time as the case fatality rate is 3.2 per cent.
"If the case fatality ratio is 3.2 per cent, all other patients would recover -– this is not a chronic illness," said a public health expert. "This is just a good figure to show -– a figure that will grow over time."
While such figures do provide a broad national picture, another expert said, what the country really needs right now is high-granularity information about how the districts are faring.
"As we approach the end of the lockdown period, district-level information about infections there would help public make informed choices -– about travel and about professional activities," said Oommen John, an expert with The George Institute for Global Health, New Delhi.
The health ministry had on April 15 released a list of 170 Covid-19 hotspots marked by large outbreaks or multiple clusters and 207 other Covid-19 affected districts. That number grew last week to 429 districts, but the health ministry has not yet released an updated list of hotspots and Covid-19 affected districts.
"It would help the public to know which hotspots, if any, have not reported new infections. It would also help to know which districts have still not reported any cases of Covid," John said.