Signs of rampant caste bias in education institutions
National Campaign for Dalit Human Rights says equal opportunity cells at most universities were 'defunct'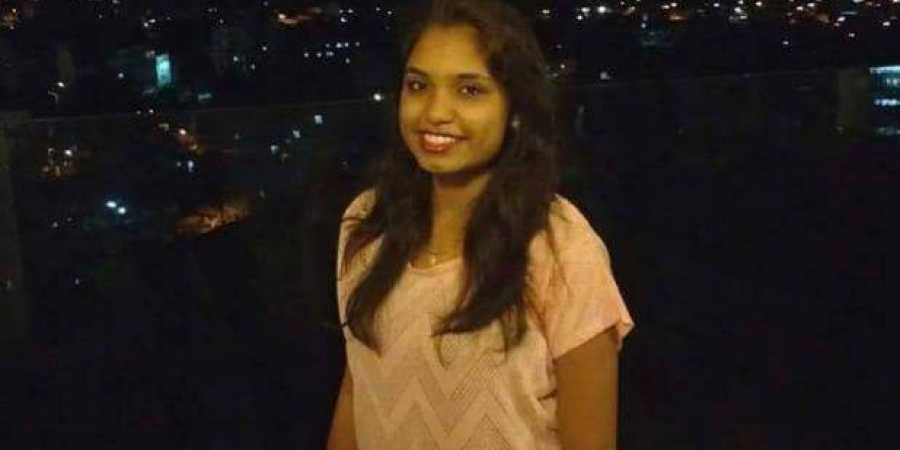 In May, Payal Tadvi, a doctor from a tribal community in Maharashtra, was driven to suicide allegedly after months of caste-based taunts from three seniors.
(Pic: Payal's Facebook profile)
---
New Delhi
|
Published 07.07.19, 09:50 PM
|
---
Ashok Kumar, a research scholar at the Translational Health Science and Technology Institute, has been doing the rounds of the National Commission for Scheduled Castes and the Department of Biotechnology instead of focusing on research.
Kumar's grievance is against his guide.
Nearly three years ago, in August 2016, the Dalit from Rajasthan had accused his guide of harassing him because of his socially underprivileged background — a charge the executive director of the institute has denied.
The director had said a committee found no merit in the complaint. But the committee also said the guide should be more careful with his language.
The Department of Biotechnology, a central government department that administers the institute, has said the guide did not maintain a cordial relationship with the student in the lab.
Kumar has since moved the SC commission. "I want an FIR to be registered against my guide. I want my guide to be changed so that I can finish my PhD," he said.
While Kumar is fighting back, it appears that caste-based discrimination is rampant in institutions although the Centre had in 2012 made it a must for varsities to put in place an anti-discrimination mechanism to handle such cases.
In May, Payal Tadvi, a doctor from a tribal community in Maharashtra, was driven to suicide allegedly after months of caste-based taunts from three seniors.
The University Grants Commission, which has notified the UGC (Promotion of Equity in Higher Educational Institutions) Regulations, 2012, wants all universities and constituent colleges to have an equal opportunity cell headed by an anti-discrimination officer whose rank would be that of a professor.
The UGC reiterated the need for such a mechanism and issued fresh guidelines in December 2016 following the recommendations of a judicial panel that had probed the suicide of Dalit scholar Rohith Vemula in January that year.
The National Campaign for Dalit Human Rights, an NGO that works for Scheduled Castes and Scheduled Tribes, however, said that equal opportunity cells at most universities were "defunct".
"These cells have been started. But they are on paper only. The institutions do not publicise these cells. When the students need support, there is hardly any mechanism," NCDHR general secretary Paul Divakar said.
A former vice-chancellor of a private deemed university agreed, saying: "The universities have set up cells to fulfil the mandate. But in practice, these cells are defunct in most institutions."
Prof. Kesav Kumar, who teaches philosophy in Delhi University, said the problem of discrimination was more complex than it seemed and that teachers themselves were involved in many cases.
Kumar said the enrolment of students from marginalised sections has increased over the last two decades because of reservation.
"The upper-caste students think that the opportunities given to students under reservation should have gone to their upper-caste peers. They develop a kind of grudge against SC/ST students and start taunting them. The sensitivity and understanding of society is missing among students and most teachers too."
He said the situation demands three steps, among them inclusion of material in the curriculum to inculcate a sense of equality. "There should be pedagogical practices to sensitise students on egalitarianism, the teachers have to internalise and practise the democratic spirit on campus spaces and the State must monitor regularly the functioning of institutions in a non-discriminatory manner."
His SC/ST students, the professor added, get marked out because most of them speak in Hindi.
An HRD ministry official said the UGC has asked all universities to start induction programmes for students to sensitise them about equality.
"Equality and democratic spirit have been proposed in student induction programmes from this year. The curriculum for this has been finalised. We will implement this in about 100 universities this year," the official said.
Delhi University has a student grievance redress system and an anti-discrimination officer at the university level and also at colleges.
The Jawaharlal Nehru University too has such a cell.
Prof. Vivek Kumar, chairperson of the school of social sciences, said the situation at Delhi-based institutions was somewhat better than elsewhere.