Shaheen Square soldiers on
"Why should we fear death? We have to die today or tomorrow, so why be afraid?"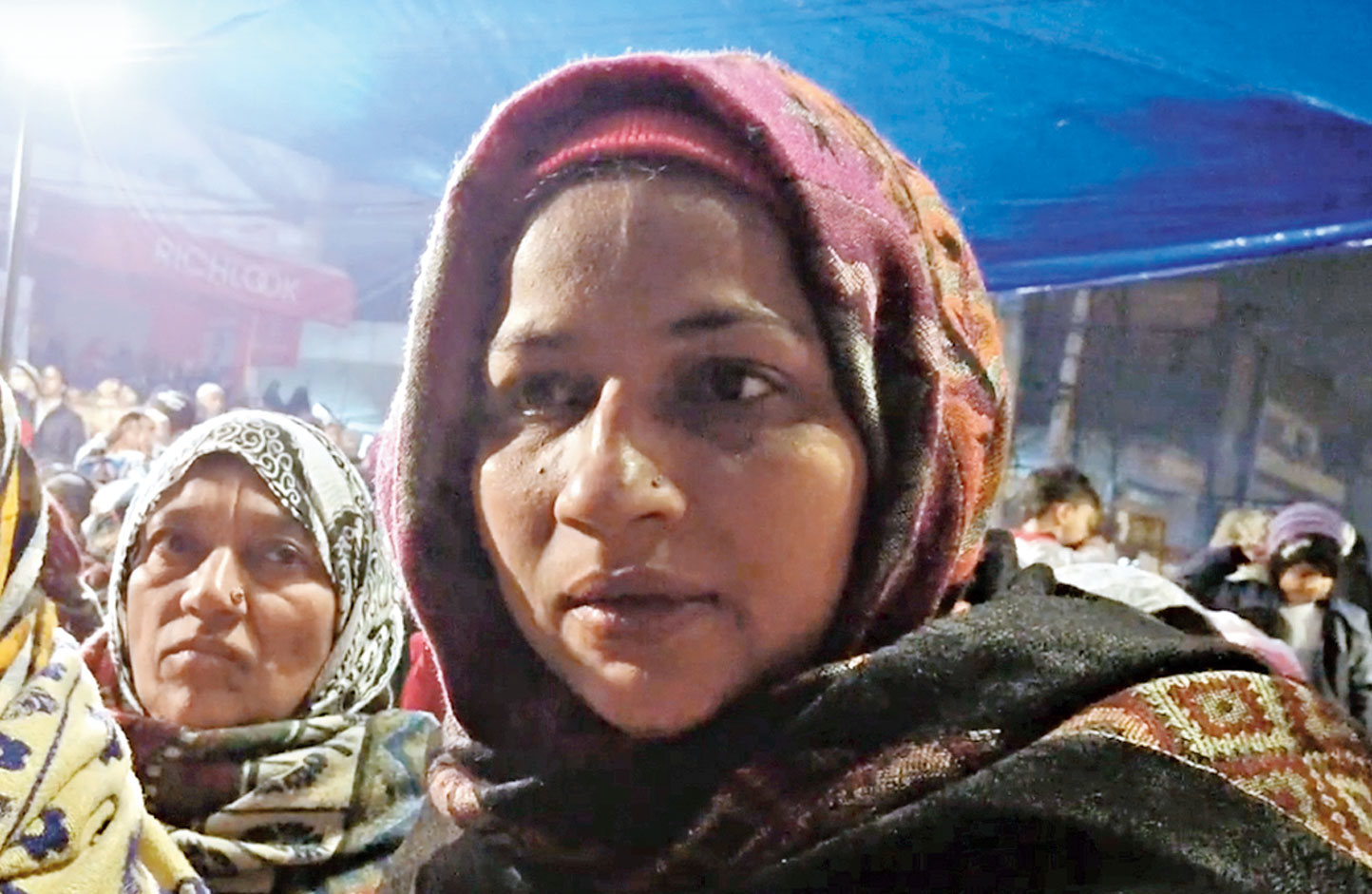 ---
---
Shaheen Bagh in New Delhi, where several women and children have been braving the biting cold and staying put for the past 10 days to protest against the contentious citizenship programmes of the Narendra Modi government, has become one of the most unusual platforms in the country.
Tanushree Bhasin filmed a video clip of the Shaheen Bagh protest, which features a woman speaking with remarkable clarity and lucidity on why she is protesting. Excerpts from the protester's statement in the video follow:
There is no violence in Shaheen Bagh, so there is no media coverage. At other places, Modi's people are starting the violence. Those places are being shown. Why? Because it's their violence, and their justice.
In nine days in Shaheen Bagh, there haven't been any clashes…. Because we are sitting here for our rights, not to fight, not to feature on TV. We are not afraid of being beaten up. Had there been fear, people would have had lathis in their hands. But no one has anything in their hands. I have just come with my purse.
Why should we fear death? We have to die today or tomorrow, so why be afraid?
The women of Shaheen Bagh are firm, we will not move. Not even if the men ask. Because Modi brings a new law each time. He took all the money of all sisters and made us bankrupt. Brought us on the roads. But this time we will not be brought on the roads.
And they have parked police here. They should have deployed police for our convenience, not to rain lathis on us. But never mind. The police have bullets, guns and bombs. We have nothing. But we will stay firm, we will keep sitting, let anyone do what they want.
They are bringing new laws. Do something that makes the people happy. Even now, if they take back this law, people will be happy, if they want good for the country, they should take the law back. People will be happy.
No leader has any hand in this, nor any maulvi maulana, this is the people's decision. It is the pent-up anger in people's hearts. We were so harassed during notebandi (demonetisation)….
This new law that you have brought…. Take back this law that you have brought. End of matter.
We are not educated, but Allah has given us brains, we cannot be misled by anyone. We are mothers of three children, of advanced age, not young girls that we will get taken in. Modiji said in his speech that leaders have instigated the people. No. No leader has a hand in this.