Sedition trials: Activists happy, await final relief
They also underscored the fact that it would continue to curb freedom of expression until it was struck down or repealed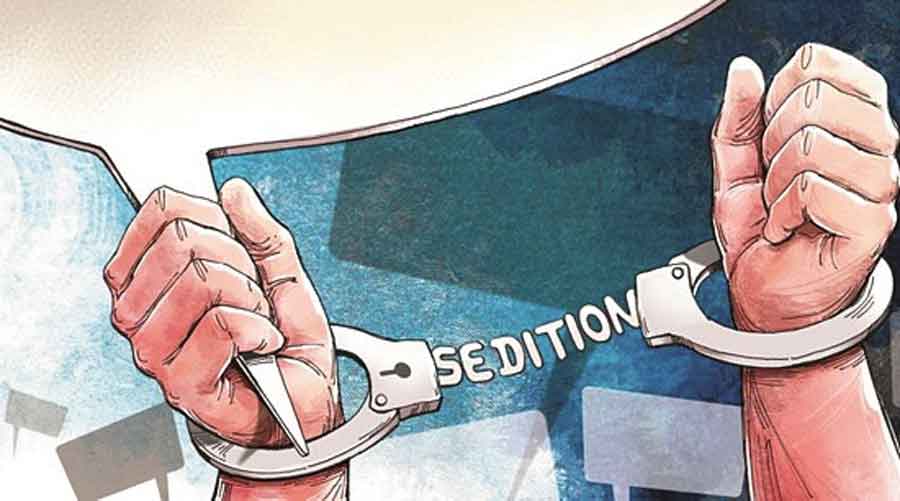 Representational image.
File photo
---
New Delhi
|
Published 12.05.22, 01:22 AM
|
---
Activists and eminent lawyers on Wednesday welcomed the Supreme Court's decision to put the sedition law on hold, but underscored the fact that it would continue to curb freedom of expression until it was struck down or repealed.
"This order will bring immense relief to countless citizens against whom this provision has been unfairly used. However, I expected the Supreme Court to test the constitutionality of the provision and strike it down rather than give more time to the Centre to decide on the fate of provision," senior advocate Rebecca John told The Telegraph.
John represents Kanhaiya Kumar in one of the most high-profile sedition cases in recent times.
Kanhaiya, along with fellow Jawaharlal Nehru University students Anirban Bhattacharya and Umar Khalid, was charged with sedition and arrested for participating in an event in which anti-national slogans were allegedly raised on the university campus in 2016. They were later released on bail.
Khalid is now in jail for a speech allegedly calling for protests against the new citizenship regime that the Delhi police have linked to the communal riots in 2020. He is charged under the Unlawful Activities Prevention Act (UAPA), a more stringent law.
Speaking to this newspaper, Bhattacharya said: "It is a positive step, of course, but sedition should not exist at all. As democracies have evolved over 200 years, there is no place for such an archaic law. It is easy for the present government to use this law to suppress any voice that is contrary to their opinion. The UAPA is part of the toolkit that also contains sedition and today's order should become a point to start the conversation to remove all such laws."
Vinod Jose, editor of The Caravan, tweeted: "Theoretically speaking, that's 10 less headaches for me, & many other journalists like me. (I have sedition cases in UP, MP, Haryana, Karnataka & Delhi.) But the question is will the Centre do to sedition law what UPA did to POTA — reinvent and weaponise UAPA & other laws further?"
Petitioners Editors Guild of India and People's Union of Civil Liberties welcomed the order.
The former said in a statement: "The Guild welcomes this interim order as sedition law has been used far too often by central and state governments against journalists in an effort to curb independent reporting."
PUCL vice-president and senior advocate Sanjay Parikh told this newspaper: "We hope the state governments and the Centre abide by the statements they gave in court. Final relief will come only when the section is struck down by the court or repealed. It impacts the freedom of expression and the Constitution."
Constitutional lawyer Gautam Bhatia tweeted: "Reasonably strong and good order. Formal abeyance of all pending proceedings should mean that it's also quite hard now for fresh proceedings to start, despite the 'hope and expects' language."
Aakar Patel, Chair of Amnesty International India Board, tweeted: "Sedition has fallen. uapa will also go. modernity is intolerant of medievalism and will bring all nations into the future. Those unwilling will be yanked."