Sangh parivar runs down 1946 struggle
Hindutva group quietly carrying on with its efforts to saffronise the state's history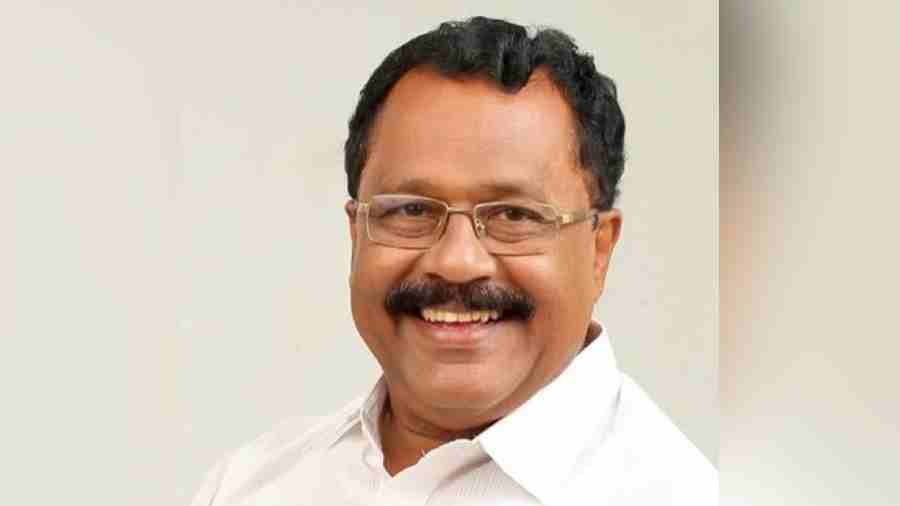 P.S. Sreedharan Pillai
File picture
---
Thiruvananthapuram
|
Published 14.11.22, 02:58 AM
|
---
While governor Arif Mohammed Khan wages a very vocal "ideological" battle against  the Left Front government in Kerala, the Sangh parivar is quietly carrying on with its efforts to saffronise the state's history.
After trying unsuccessfully to establish the 1921 Malabar uprising as a "genocide of Hindus" and the first instance of jihadi massacre in the state, the parivar is now out to discredit the famous Punnapra-Vayalar struggle led by the undivided Communist Party of India against then Dewan of Travancore C.P. Ramaswamy Iyer's attempt to retain the princely state's independence.
Early this month, a proSangh outfit named Vigil Human Rights organised a seminar in Thiruvananthapuram, ostensibly to commemorate the 25th year of the publication of a book by P.S. Sreedharan Pillai, current governor of Goa.
Pillai was state BJP president during the Sabarimala agitation (2018-19). Pillai's book, Punnapra-Vayalar Samarathinte Kanapurangal (The Unseen Side of Punnapra-Vayalar), is an attempt to run down the working class uprising and the CPI's role in the armed struggle that took place in October 1946.
Impoverished peasants fighting with primitive weapons such as sharpened bamboo and areca sticks were no match for the Dewan's gun-wielding army.
Although the exact number of casualties was never  known, it is said that at least 150 people died in the fighting.
According to Pillai, "It was a communist dream to usurp power using workers and establish  an independent nation on a linguistic basis... with the help of the Soviet Union."
In support of his argument  that the communists wanted Kerala to be independent of India, Pillai cites out of context a memorandum submitted by then CPI general secretary P.C. Joshi to the Cabinet Commission.
Punnapra-Vayalar has been the cornerstone of the communist movement in Kerala. Former chief minister and nonagenarian V.S. Achuthanandan is one of the survivors of that historic struggle. Governor Khan has been trying to denigrate the communist movement in the state by asserting that the CPM relies on an outside ideology.
He has described eminent Left historian Irfan Habib as a "street goonda".
Sometime ago, the BJP had foiled an attempt by certain filmmakers to make a biopic on Variyankunnath Kunjahamed Haji, a prominent figure during the 1921 Malabar rebellion which many consider the earliest uprising against British rule in Kerala.
With the Sangh parivar organising seminars  where historical events in Kerala are reinterpreted to suit the Hindutva narrative, a Left academic said, the time is not far when the BJP might say the CPI's 1957 election victory in the state was "undemocratic".