Sangh parivar protests Unnao arrests
Protesters have denied that the accused had tried to force the madarsa students to chant Jai Shri Ram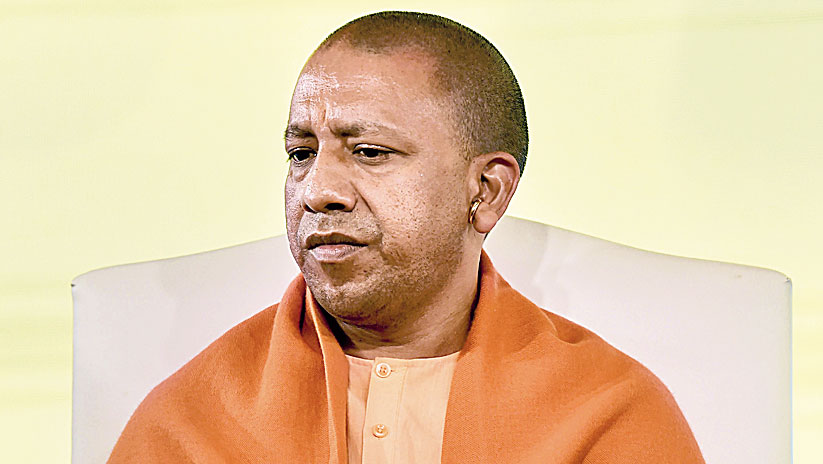 ---
|
Lucknow
|
Published 14.07.19, 07:29 AM
---
Several Sangh parivar outfits have been protesting the arrest of two BJP youth wing members on the charge of beating up a group of madarsa students in Unnao, claiming they are innocent.
The protesters have also denied that the accused had tried to force the madarsa students to chant "Jai Shri Ram", alleging some people are trying to lend a communal colour to a fight over the rights to a cricket pitch and demanding their arrest.
Aditya Shukla and Kamal Kumar were arrested on Friday on a police complaint from Nissan Ahmad Misbahi, principal of the Darul Uloom Faiz-e-Aam, Unnao.
Misbahi had on Thursday evening accused the two as well as Kranti Singh and an unidentified youth of beating his students but did not mention the slogan-related charge.
But three madarsa students later told the police that Kranti, district secretary of the Bharatiya Janata Yuva Morcha (the BJP youth wing), and four others had thrashed them and tried to force them to chant the slogan on the Government Inter College grounds on Thursday.
The Morcha, Hindu Yuva Vahini (a militia formed years ago by chief minister Yogi Adityanath) and the Hindu Sena demonstrated before Kotwali police station on Friday evening and Saturday.
"We want an impartial inquiry, the release of our friends and action against the complainant if the allegation is found motivated," one of the protest leaders said.
Aditya and Kamal had been arrested after hundreds of Muslims organised a dharna near the madarsa since Thursday evening. They had threatened to continue until all the four accused were arrested, but withdrew the protest on Friday on an appeal from Mohammad Naeem, the imam of a local mosque.
"We have told all the mosques in the city to appeal to the people to maintain peace as there is no evidence that our students were forced to chant any slogan," Misbahi, the principal, was quoted as saying at a community meeting on Saturday.
District magistrate Devendra Pandey said: "It was a fight over the right to play on a ground. People shouldn't listen to rumours."
He said Abdul Waris and some other madarsa students had demanded to play on a pitch already occupied by Aditya, Kranti, Kamal and others. Aditya's group allegedly attacked Waris and his friends and left them with minor injuries.
Unnao superintendent of police M.P. Verma said: "We have promised an impartial probe to both sides. Innocent people must not be harassed. A search is on for the other accused."