Salt and chapattis in midday meal
This had been the school's regular midday fare since 2017 and children and parents had given up hope of it ever changing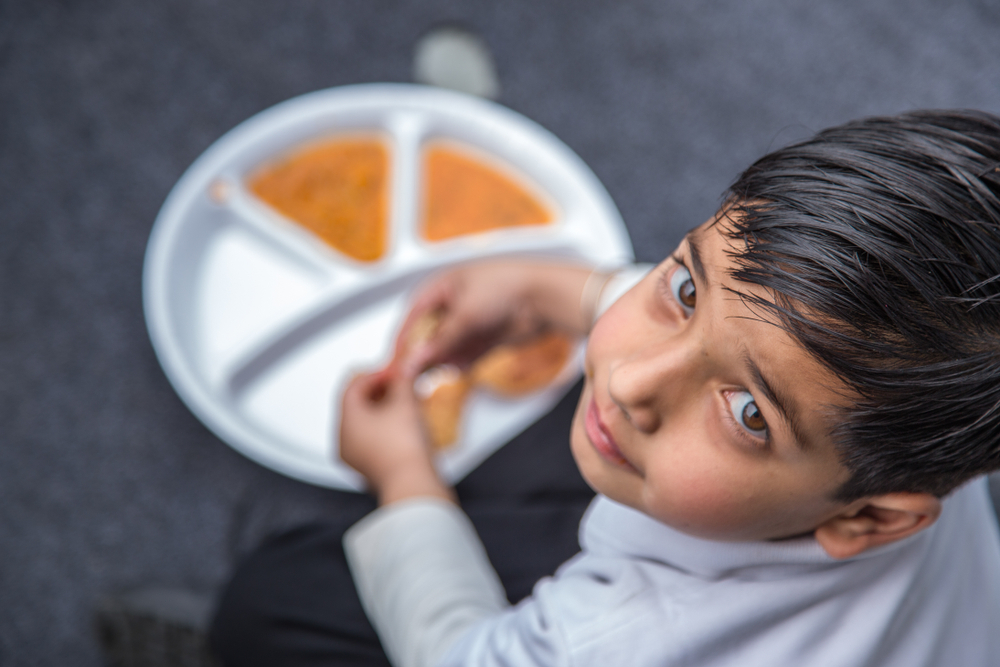 ---
Lucknow
|
Published 23.08.19, 09:50 PM
|
---
A primary school in eastern Uttar Pradesh has been accused of serving salt and nothing else with chapattis or rice to its pupils as the midday meal for the past two years.
Videos of the children sitting in rows, eating chapattis with salt, were uploaded on social media on Thursday and were beamed by local television channels on Friday.
A few staff members at Siyur Primary School at village Hinauta in Mirzapur, 300km southeast of Lucknow, had decided to spill the beans.
"We secretly invited some local journalists on Thursday to film the children, aged between three and 10, eating their midday meal," a staff member who didn't want to be named told local reporters.
"We did it because no politician or official was listening to the parents' repeated complaints over these two years."
Many of the children have been quoted in the media as saying this had been their regular midday fare at the school since 2017 and that they and their parents had given up hope of it ever changing.
District magistrate Anurag Patel, who is supposed to monitor the implementation of the midday meal scheme, blamed the teachers. "It was happening because of mismanagement by the teachers," he told reporters on Thursday.
District basic education officer Praveen Kumar Tiwari, who releases the midday meal funds and is expected to inspect the schools regularly, echoed Patel.
"It may be happening because of mismanagement by the teachers. We'll see why it's happening," he said.
Parents told reporters they had complained to many "senior officials", including Tiwari.
Several people were suspended on Thursday after chief minister Yogi Adityanath asked Patel to probe the matter.
Among them is headmaster-in-charge Murari Lal, who was filling in for headmistress Radha Devi, who officials said had been absent for the past week without informing the education department or her school colleagues.
Also suspended are Arvind Kumar Tripathi, coordinator for the midday meal scheme in the Roshnahar nyaya panchayat, under which the school falls, and Brijendra Singh, assistant basic education officer. The government has served a notice on the basic education officer to explain the lapse.
The recommended midday meal menu at primary and upper primary schools in the state is rice and/or chapattis, dal, green vegetables, and milk or fruit. On Friday, Adityanath upgraded "milk or fruit" to "milk and fruit" for primary school pupils across the state, the district magistrate said.
He added that Siyur Primary School too served this improved fare on Friday.
Priyanka Gandhi Vadra, Congress general secretary in charge of eastern Uttar Pradesh, posted one of the videos on Friday and tweeted in Hindi: "This is how the BJP government of Uttar Pradesh runs the state. Government welfare is worsening day by day. This kind of behaviour with children is condemnable."
Former chief minister and Samajwadi Party president Akhilesh Yadav described the state government as "insensitive".