'Saffronisation' cry in Kannur University in Kerala
Student unions protest inclusion of books written by Hindutva icons such as V.D. Savarkar and M.S. Golwalkar for master's degree in governance and politics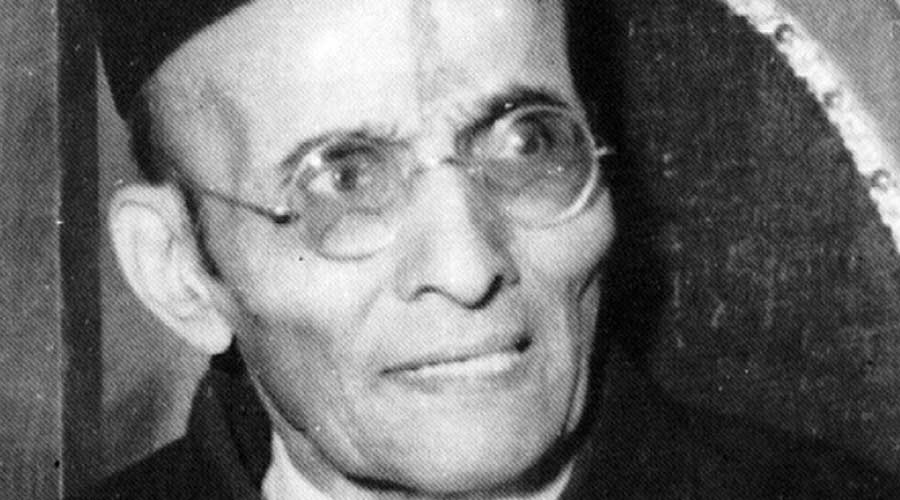 ---
Bangalore
|
Published 11.09.21, 01:50 AM
|
---
Inclusion of books written by Hindutva icons such as V.D. Savarkar and M.S. Golwalkar triggered massive protests at Kannur University in Kerala on Friday as student unions alleged saffronisation of the syllabus for master's degree in governance and politics.
Members of Kerala Students' Union of the Congress and Muslim Students' Federation of the Indian Union Muslim League laid siege to the office of vice-chancellor Gopinath Ravindran and burnt copies of the syllabus on Friday.
The university had included books by RSS icons such as Golwalkar, Savarkar, Deendayal Upadhyay and Balraj Madhok in the course material.
The VC, however, told a news conference that a call on dropping the controversial books would be taken only based on the recommendation of a hurriedly constituted two-member expert committee that would submit its report within five days.
The books were among those included recently for a paper titled Nation in Indian Political Thought for the third semester of the MA in governance and politics course that was introduced last year.
Hindutva: Who is a Hindu? by Savarkar, We or Our Nationhood Defined and Bunch of Thoughts by Golwalkar, Integral Humanism by Upadhyaya and Indianisation? What, Why and How by Madhok were the books that triggered the row.
Other books and essays on the list are Nationalism by Rabindranath Tagore, Nationalism is Religion by Sri Aurobindo, Is Hatred Essential for Nationalism by Mahatma Gandhi, Nationalism and Internationalism and What is Culture by Jawaharlal Nehru and Who Constitutes a Nation by B.R. Ambedkar.
"These books (the pro-Hindutva ones) were included for comparative study and critical analysis and not to glorify them," Ravindran said.
Minister for higher education R. Bindu told a news conference that the VC had been asked to provide an explanation on the decision to pick the books. "We are a secular nation. So it's dangerous to include extremely communal material in our syllabus," she said.
The Left was divided over the issue. While some of them defended the inclusion of the books, describing them as essential in understanding the dangers of Hindutva, a few others opposed it.
"There is nothing unusual about this decision because master's students should study the challenges faced by the freedom movement. They can argue against these books only if they study them," said university syndicate member and CPI leader P. Sandosh Kumar.
"All these books are available in the libraries of the CPI, CPM and the Congress," he said.
University students' union chairman M.K. Hassan of the CPM's Students' Federation of India also disagreed with the protesters. "We have already had a few rounds of debates on these books. How else can one understand the dangers they carry if we don't learn them?" he said.
But SFI state secretary K.M. Sachin Dev said he did not agree with Hassan. "We don't agree with the chairman's stand because including such books in the syllabus would make them compulsory for study," he told The Telegraph.
Kannur district KSU president Mohammed Shammas, who was among those who led the protests, said his organisation would settle for nothing less than a complete withdrawal of the books.