Sabarimala case lands BJP candidate in prison
Babu was booked in 8 different cases of rioting and violence during the agitation that lasted more than 2 months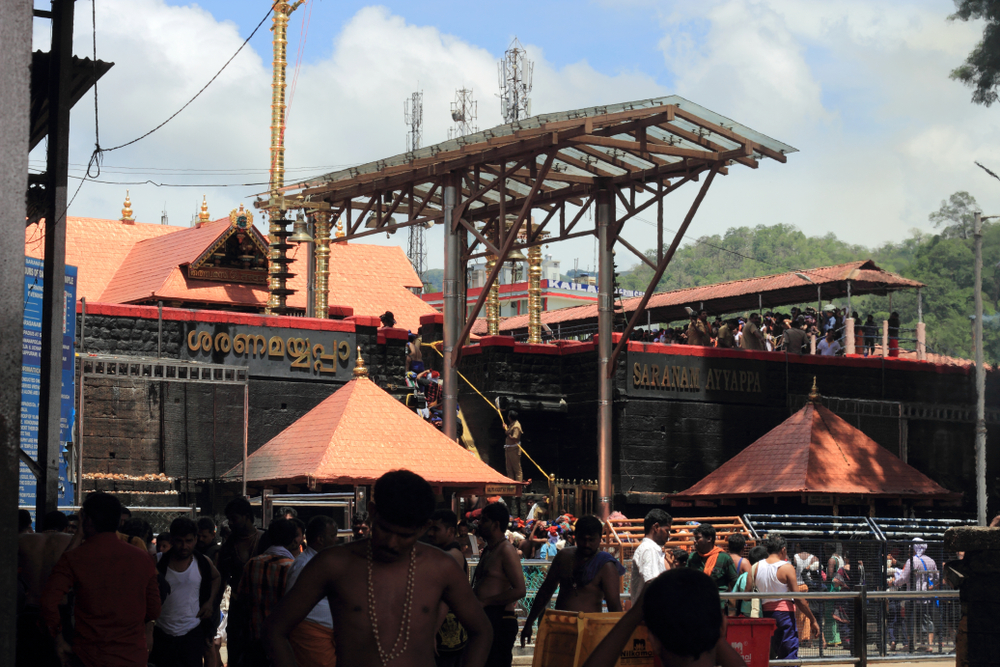 ---
---
The BJP candidate for the Kozhikode Lok Sabha constituency in Kerala has been remanded in judicial custody in a case related to attacking a woman pilgrim in Sabarimala in November.
A court in Pathanamthitta, where the Sabarimala hill shrine is located, on Thursday ordered that K.P. Prakash Babu be sent to 14 days' judicial custody in connection with the violence at Sabarimala on November 7 when the temple had opened for a one-day ritual.
Babu, the state president of the BJP Yuva Morcha, appeared before the first-class magistrate's court in Ranni on Thursday to seek bail in the attempt-to-murder case. The court, however, ordered him to be remanded.
Babu was among those booked for attacking a 52-year-old woman devotee proceeding to the Sabarimala shrine for prayers during the Chithira Atta Vishesham, a one-day festival.
The BJP and the Sangh parivar had staged a massive campaign against the state government for implementing the September 28 Supreme Court judgment that lifted the ban on the entry of women of childbearing age into the Sabarimala temple.
A large number of Sangh parivar activists who had assembled in the forecourt of the temple had charged at the woman when they saw her heading towards the sanctum sanctorum of the temple. The petrified woman and her family members were rescued by police.
Babu was booked in eight different cases of rioting and violence during the agitation that lasted more than two months.
With Kerala set to vote on April 23, Babu would be in jail for much of the campaign period unless an appellate court grants him bail.
Although the BJP is not a big player in Kozhikode, a seat held by the Congress, the party had been desperately trying to cash in on the Sabarimala issue to increase its vote share.
More than 2,000 Sangh parivar activists, including BJP workers, have been arrested for various offences including rioting, destruction of public property and attacking policemen and journalists during the Sabarimala standoff. Most of them have been released on bail.