'Rumour', denial of wakf withdrawal of claim
Some news channels reported that the board had submitted the letter through advocate Sriram Panchu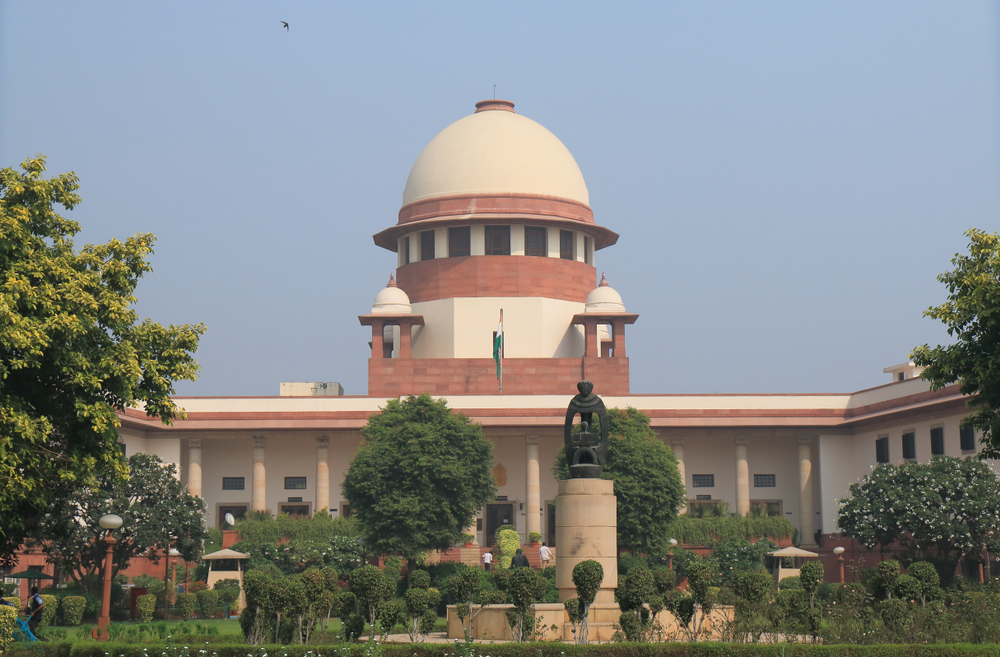 "Now we should wait for the SC verdict, which would be pronounced within 23 days from today (Wednesday)." said Varun Sinha
(Shutterstock)
---
Lucknow
|
Published 16.10.19, 11:57 PM
|
---
Swift denials followed the claim that the UP Sunni Central Wakf Board had withdrawn the claim on the Ayodhya land but an element of intrigue hung in the air with chairman Zufar Ahmad Farooqui remaining incommunicado.
The counsel for the Sunni Central Waqf Board and two plaintiffs have said a "false rumour" was being spread that it had handed an affidavit to an advocate to withdraw its claim on 2.77 acres of disputed land in Ayodhya "in the interest of Hindu-Muslim unity".
Some news channels reported that the board had submitted the letter through advocate Sriram Panchu.
The advocate was picked by the Supreme Court as a member of a mediation panel to bring all sides in Ram the Janmabhoomi-Babri Masjid case to the negotiation table. However, the three main claimants — the Sunni Central Waqf Nard, the Nirmohi Akhara and Ram Lala Virajman — had said they would accept the verdict of the Supreme Court.
Syed Mohammad Shoeb, the chief executive officer of the Sunni Central Waqf Board, told The Telegraph that no such letter has been handed to anybody on behalf of the board.
"We have not submitted any such letter to anybody. We are unable to contact Zufar Sahab (the board chairman). We have come to know that he is in Delhi. There was a possibility that he wrote such a letter. But let me tell you that if so, it can be done by him only in individual capacity," said Shoeb.
Farooqui, considered close to the ruling dispensation, had said in the Supreme Court on Monday that his life was under threat and the court had asked the Uttar Pradesh government to provide him security.
On Wednesday, asked about Farooqui, board counsel Zafaryab Jilani said: "I don't really know whether he is in Lucknow or Delhi. But the board has not written any letter to withdraw the claim on the Ayodhya land. No such thing was discussed in the court, where the hearing concluded in a cordial atmosphere."
"As the concluding day of hearing started in the Supreme Court on Wednesday, some news channels flashed a source-based news that the Sunni Central Waqf Board wishes to withdraw its claim over the disputed Ayodhya land. It is a huge conspiracy of some people to demoralise us. But we fought this case on the basis of fact and evidence and hope to win it," Haji Mahboob, a plaintiff, told reporters in Ayodhya on Wednesday.
"Wednesday was the last day of hearing and the fake news which was spread by some unidentified people on WhatsApp from Ayodhya to Delhi was clearly a design to create sensation in the country," added Mahboob.
Asked in Delhi about the said "letter of the board" which was making headlines in the news channels, Varun Sinha, the Hindu Mahasabha's advocate in the case, said" "I am not in a position to comment on this because the court has not shared any such document with us. Now we should wait for the SC verdict, which would be pronounced within 23 days from today (Wednesday)."
Iqbal Ansari, another plaintiff, said: "We are used to such hate campaigns by a section of people. But the way they spread a false rumour on the concluding day of the hearing of the case in the Supreme Court sends a clear message across that they are not prepared to face defeat."
Although nobody could confirm the origin of the rumour, a Hindi WhatsApp message circulated in Ayodhya in the morning read: "Sunni Central Waqf Board has accepted our appeal. They have withdrawn their claim over 2.77 acres of disputed land to send a message across about Hindu-Muslim unity and brotherhood."