Rights activists criticise 'hostile' media coverage of Teesta, Zubair arrests
Campaign Against Hate Speech accuses segments of the media of failure to question whether apprehensions were necessary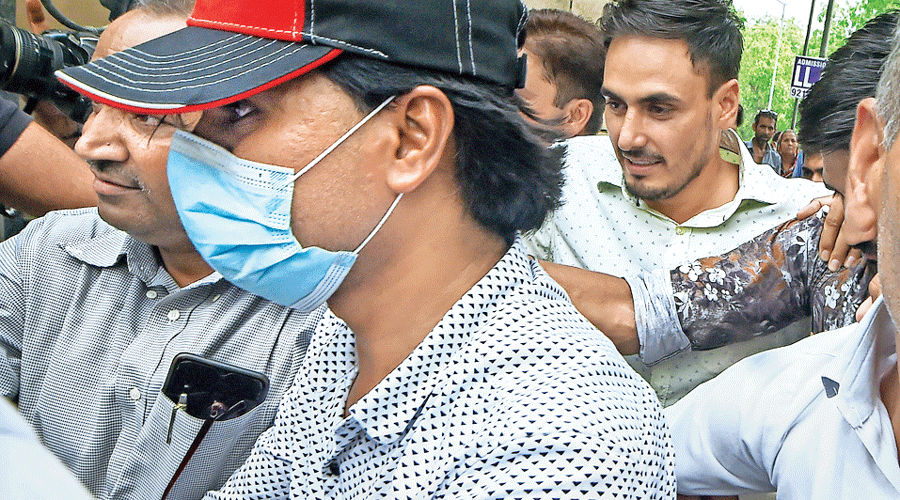 Mohammed Zubair
File Picture
---
Bangalore
|
Published 30.06.22, 03:12 AM
|
---
The Campaign Against Hate Speech, a Bangalore-based group of rights activists and citizens, has condemned the "hostile" media coverage of Mohammed Zubair and Teesta Setalvad and the way some news outlets have pronounced them guilty even before the framing of charges.
"Just as with coverage of anti-CAA protests, Tablighi Jamaat, and the hijab controversy — to name a few — the media has been whipping up hostile sentiments against these arrested individuals," the group said in a statement on Wednesday.
"While Ms Setalvad has been called a 'conflict entrepreneur', a 'fraud', 'fixer of the highest order', and unsubstantiated claims that she is responsible for tutoring victim statements are being aired, Mr Zubair has been called 'Hindu phobic', 'Hindu hater', and that he repeatedly attacks Hindu sentiments on Twitter. He is portrayed as a criminal responsible for 'hurting Hindu sentiments'."
Setalvad, a human rights activist and critic of the then Gujarat government's handling of the 2002 riots and their aftermath, has been arrested, purportedly on the basis of a Supreme Court judgment that exonerated then chief minister Narendra Modi of charges of conspiracy behind the violence. Zubair, one of the founders of the fact-checking website AltNews that has repeatedly nailed fake news spread by the Right-wing ecosystem, has been arrested on the charges of hurting religious sentiments and promoting enmity on the basis of a 2018 tweet.
The Campaign Against Hate Speech has accused segments of the media of "failure" to question whether the arrests were necessary and had been undertaken with due diligence.
The statement said: "Hardly any channel has questioned whether these arrests were necessary, undertaken with due diligence, or even what evidence the state claims it has against these individuals."
"The media's failure to do so has yet again shown the complete absence of criticality, scepticism, fairness, and objectivity in today's news channels. Instead, media convictions of accused 'reported' with extreme sensationalism have become the norm. This puts the accused, their families and the communities they belong to at risk psychologically, socially and economically."
The statement said that laws whose aim was to protect the powerless against hate speech were being used to silence voices of reason.
"Further, existing speech laws which were intended to aid the powerless in countering real hate speech are being used by political parties, individuals and groups to silence voices of reason citing reasons of 'offensive speech'," it said.
"In pursuing such complaints, the chilling message being sent to journalists, human rights activists, members of minority groups, writers, and scholars is that they will face the full wrath of state power."
The statement added: "We call upon the Indian public to demand their right to free and fair journalism and truthful and objective reportage from media channels. We call upon the nation's judicial bodies to take cognisance of the increasing harassment of the country's leading journalists and human rights defenders.
"We call upon the media fraternity to raise their voices against the continued persecution of journalists, especially Muslim journalists, of which Mr Zubair's arrest is only the latest instance."