Godse: NCERT axes 'Brahmin from Pune' tag from history textbook
Class XII book had carried the reference to his caste for about 15 years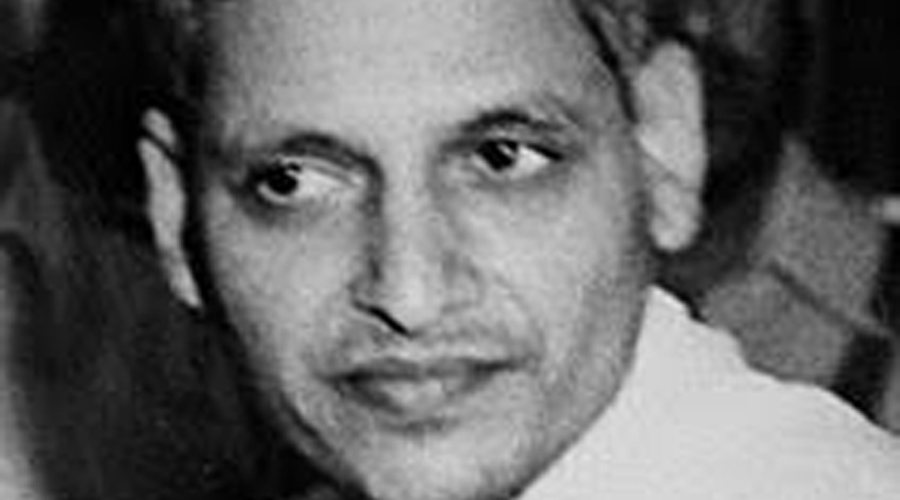 Nathuram Godse.
File photo
---
New Delhi
|
Published 25.04.22, 02:21 AM
|
---
A reference to Mahatma Gandhi's assassin Nathuram Godse as "a Brahmin from Pune" has been deleted from an NCERT textbook as part of a government-driven "rationalisation" of textbooks and syllabuses for Classes VI to XII.
The Class XII history book had carried the reference to Godse's caste for about 15 years. Sources said the NCERT, whose textbooks are used by national board CBSE and most state school boards, had over the past few months received complaints that argued that school textbooks should not refer to anyone's caste unnecessarily.
The phrase occurred in the chapter on Mahatma Gandhi and the freedom movement in the book, The Themes of Indian History: Part III.
"At his daily prayer meeting on the evening of 30th January, Gandhiji was shot dead by a young man. The assassin, who surrendered afterwards, was a Brahmin from Pune, named Nathuram Godse," went the text.
The NCERT, asked by the government to review all its school textbooks, has cut the social science syllabuses by about 30 per cent besides modifying part of the content based on objections received.
Among the chapters dropped is the one on the Cold War era and the Non-Aligned Movement from the Class XII political science textbook.
"Certain changes like this one are unwarranted and seem driven by reasons beyond academics," a school principal in Delhi said.
"The chapter on the 'Cold War Era' outlined the dominance of two superpowers and India's position. It presented the Non-Aligned Movement as a challenge to the superpowers. This is an important development politically and economically."
India's first Prime Minister, Jawaharlal Nehru, had played a key role in the Non-Aligned Movement.
Junior education minister Annpurna Devi had on March 30 told the Rajya Sabha, answering a question from Shiv Sena MP Anil Desai on the revision of history textbooks, that the load had been "rationalised" keeping in mind the pandemic and the loss of school days.