Rahul Gandhi: Lok Sabha is now a loudspeaker
He said that issues were not being discussed and that there is only one-way traffic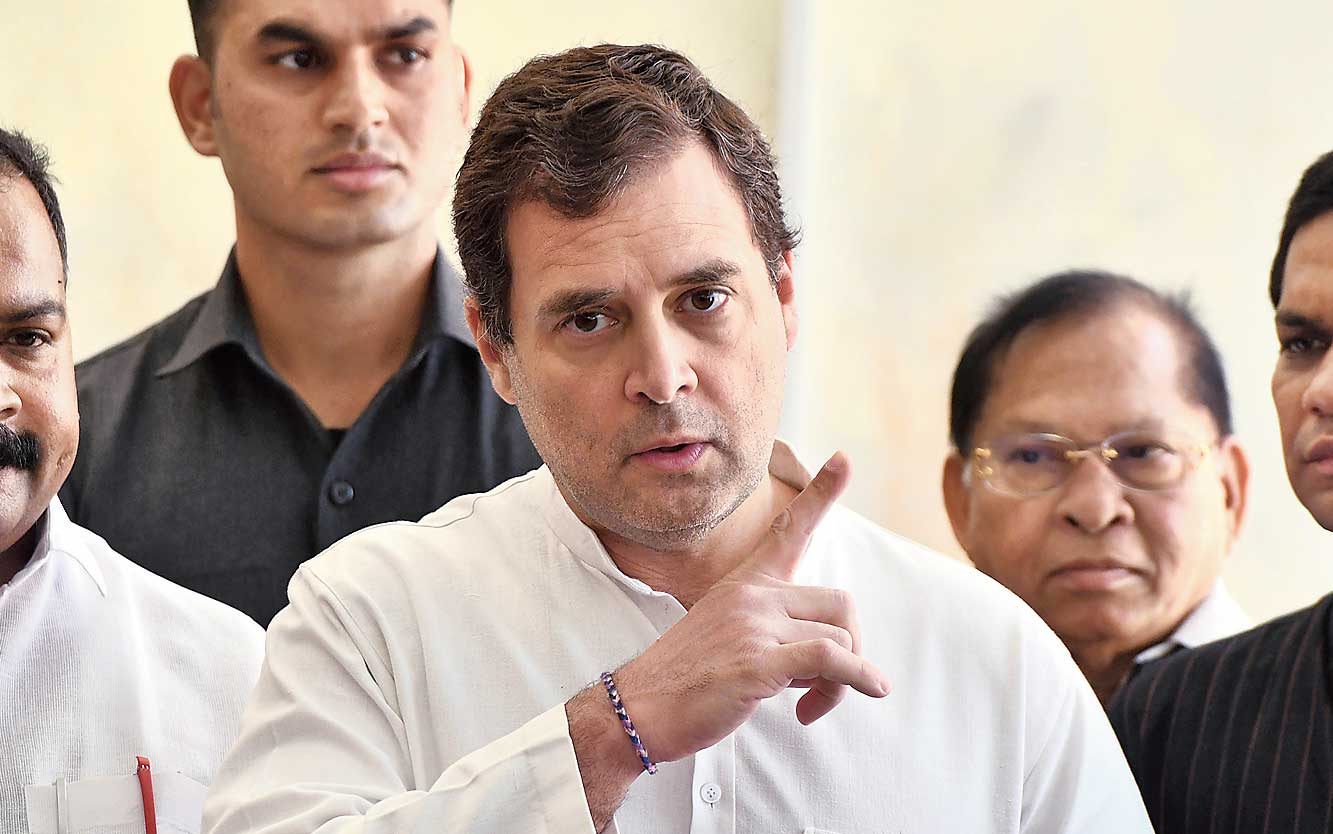 ---
---
Rahul Gandhi on Tuesday said the Lok Sabha has become a "loudspeaker" where issues are not discussed, in subtle criticism of Speaker Om Birla.
The Congress MP was voicing his displeasure at members from Tamil Nadu being denied an opportunity to speak of their apprehensions about their language.
"This House represents every state. The truth is that issues are not being discussed. It is one-way traffic. It has become a loudspeaker," Rahul said, asked by journalists if he was suggesting the Speaker was being partisan.
Privately, a large number of Lok Sabha MPs complain about the "ruthless suppression" of Opposition voices in the House. Even valid criticism of the Prime Minister is expunged while the ruling party members often have their say, the MPs complain.
Speaking on Parliament's premises, Rahul said: "Yesterday, I asked the question on the 50 largest wilful defaulters. The procedure is that when you ask a question, you are allowed to ask a supplementary. It is okay for the Speaker to hurt me, I understand he does not want me to speak, I understand it, he can hurt me. I am a member of Parliament, I have certain rights and he can take away my rights.
"But, today, our Tamil MPs wanted to ask a supplementary about the Tamil language. This is not about one person, this is not about Rahul Gandhi, this is about the people of Tamil Nadu and their language and even they were not allowed to ask that question today. This is an absolute insult to the people of Tamil Nadu. The people of Tamil Nadu have every single right to defend their language, to believe in their language and to speak in their language…. You can do it to me, you can take away my right, but you cannot take away the right of the Tamil people to ask a question in this House about their language. This is completely ridiculous."
Members from Tamil Nadu felt agitated as the BJP's Rohtak MP, Arvind Sharma, asked the government why Hindi was not being declared the national language. He said: "India got freedom. Every nation has its own national language. One India needs one language. Hindi should be declared rashtra-bhasha."
Minister of state for home Nityanand Rai replied: "Hindi is being promoted but everybody will have bring it in practice." He continued: "Hindi is spoken in most parts of India. Even states where the mother tongue was not Hindi, like Gujarat, Maharashtra and Punjab, Hindi is being given a lot of importance. But in states like Kerala, Tamil Nadu, Andhra Pradesh, Telangana, the use of Hindi is only partial."
Members from South, particularly Tamil Nadu, reacted, wondering if there was a plan to impose Hindi. They wanted to ask a supplementary question but the Speaker did not allow it, asking them to give a notice for a short-duration discussion.