Punjab farmers to lift 'rail roko' stir from Monday
Associations meet chief minister before coming to a decision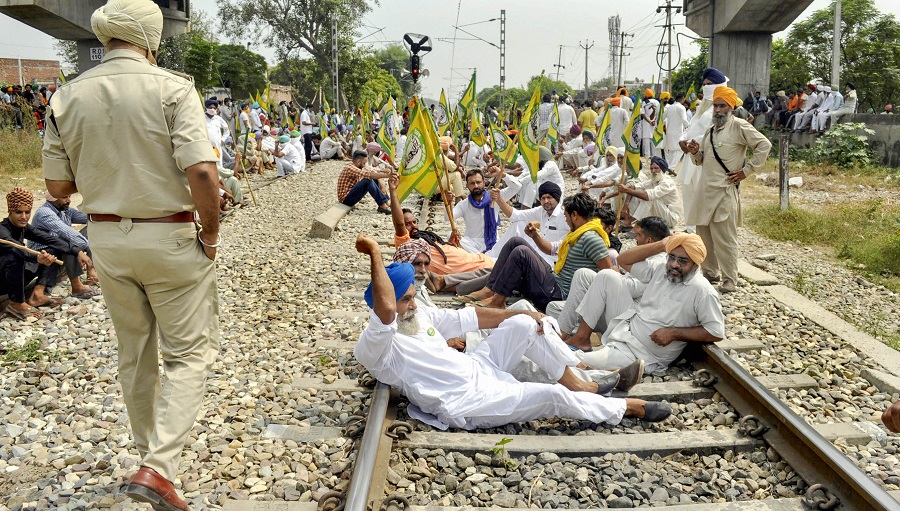 ---
---
Punjab farmers' associations, who were protesting the three Central farm laws by setting up rail blockades across the state, announced on Saturday that they will allow passenger trains to pass from November 23.
The decision to lift the blockade came following a meeting of Chief Minister Amrinder Singh with representatives from the outfits after he had invited them for talks at Chandigarh.
"Punjab farmers to completely lift their rail blockade from Monday (November 23) to allow all goods and passenger trains, in response to impassioned appeal by the chief minister at a meeting with Kisan Unions," media advisor to the chief minister Raveen Thukral tweeted.
The farmers' associations met each other to deliberate the issue prior to holding talks with Singh.
The organisation, which had resorted to the 'rail roko' movement over the newly enacted farm laws, had already agreed to allow freight services to operate in the states and clear the tracks and vacate the platforms. But the standstill continued to be in force as the farmers and the Railways did not seem to come to terms.
The farmers' outfits maintained that they will allow passenger train services in Punjab if the Centre resumes the freight trains. However, the Indian Railways had refused to operate just goods trains, saying it would either operate both or none.
The Railways has demanded full guarantee from the state government that no service would be disrupted and both passenger and freight trains would be allowed to run peacefully.