Protesting farmers who broke the stereotype
There are thousands of young men at all sites who are qualified enough to pursue professional careers elsewhere but opted for farming instead as their livelihood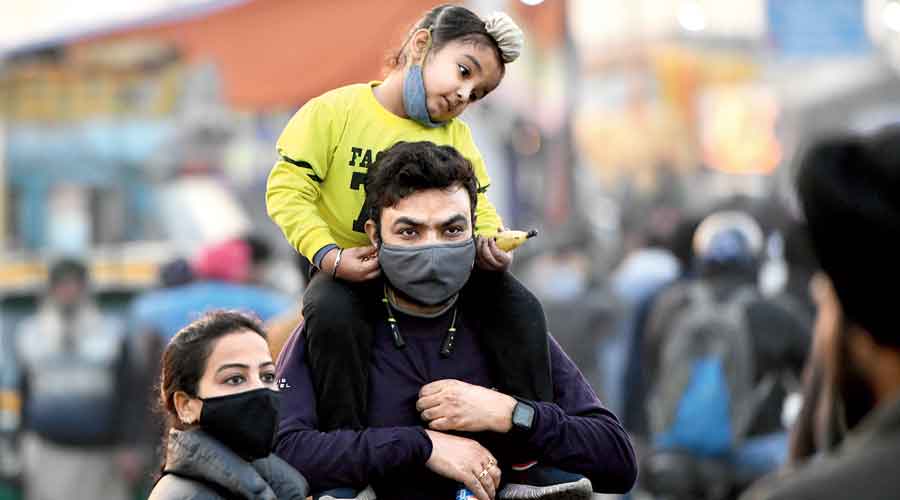 ---
---
The powerful movement against the new farm laws that appears to have jolted the domineering Narendra Modi government has also busted stereotypes about the farmers' image, provoking sections of the ruling party and the media to wonder how they were wearing jeans, using smartphones, speaking English and eating pizza.
There are thousands of young men at all protest sites on Delhi's borders with different states who are qualified enough to pursue professional careers elsewhere but opted for farming instead as their livelihood.
Jagjit Singh of Dhumkheda village at Udham Singh Nagar in Uttarakhand who has been picketing at the Ghazipur border for the past 15 days is a case in point, a typical example of an educated professional leaving the comforts of urban life to toil in the fields.
An MBA, Jagjit had a cosy job at a reputed multinational pharmaceutical company but took the difficult decision of shifting to his village in 2017 when his ailing father was unable to look after the farms.
Asked why he did not lend his farms to somebody else, Jagjit said: "There were two reasons. One, farming has been a traditional family occupation and my father did not want to abandon that. Two, I wanted to use my management skills to do something innovative in farming. I thought that by using scientific knowledge and starting other activities such as poultry farming, we could really make it big."
He added: "Prime Minister Modi promised to double farm incomes. He often talked about Ek Bharat, Shresth Bharat (One India, best India). We thought he was sincere and a great India would mean equal facilities everywhere. But I gradually realised how difficult farming is and also discovered Modi's hollow rhetoric was meant for winning elections, not for improving farmers' lives.
"Our financial condition has worsened over the past few years. Our relatives are living outside and they have already started calling us. I, too, would like my children to settle somewhere else, Canada or New Zealand."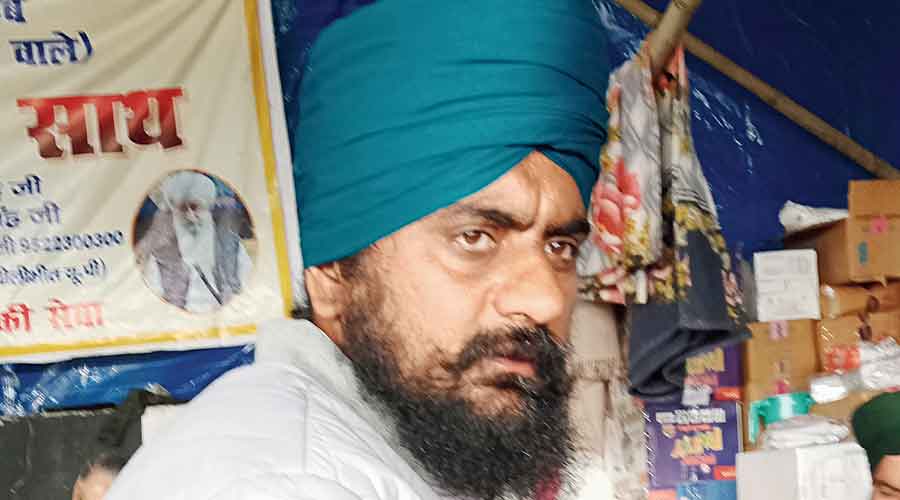 Jagjit's father managed to sustain the family of four daughters and a son with his five-acre plot but the fears of losing that asset has gripped them, apart from agriculture becoming much less profitable now.
One of the reasons why Jagjit left his job to settle in his village was the love for his land and his father's sense of pride in being a successful farmer.
"But now I do share the concerns of my fellow farmers about the ownership of our land and the future of farming after a corporate takeover. Such drastic changes shouldn't have been made without extensive consultations. The way the ordinances were passed amidst the lockdown did create suspicion in our minds," he said.
Jagjit, who owns a motorcycle, doesn't have a tractor of his own. But there are other comforts — a much better house in his village than the rented accommodation that he had in Delhi, apart from fridge, television, washing machine and smartphones.
While his son is very small, his daughter goes to school. Jagjit dreams of sending both the children abroad for studies. To fulfil that dream, he is willing to work harder but is deeply disappointed because he sold paddy at Rs 1,200 per quintal a few days ago, which was lesser than last year's Rs 1,600. The minimum support price for paddy is Rs 1,860.
"Is that the way to double incomes?" Jagjit angrily asked, wondering why diesel was selling at Rs 75 per litre when the crude oil price was low in the international market.
His expansion plans, including the poultry farm, are on hold in this season of uncertainty. But what is worrying is the psychological crisis Jagjit, like most other farmers, is passing through at this critical juncture of his life. He reluctantly showed a WhatsApp message from a childhood friend that said: "You are going to join the Khalistanis or Kisan Morcha at Delhi border?"
The movement will end sooner or later. But those who tried to weave this false narrative by describing farmers as Khalistanis, Maoists and Pakistani and Chinese agents, are unmindful of how the society is being poisoned by divisive politics.