Profit-making companies can set up medical colleges attached to profit-making hospitals
Academics cite another example of the 'commercialisation of education' under the Narendra Modi government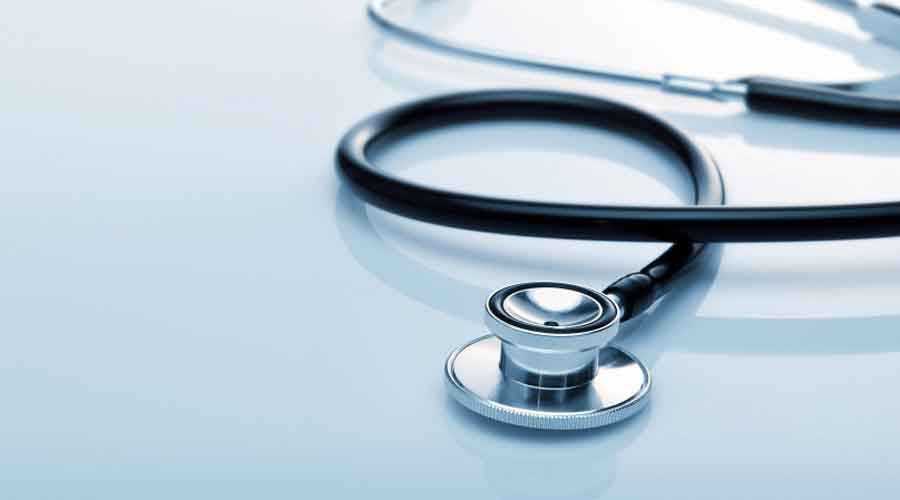 The critics have underlined that the changes contradict the government's own National Education Policy, which reaffirmed that education was a not-for-profit sector
Shutterstock
---
New Delhi
|
Published 19.01.21, 01:01 AM
|
---
Profit-making companies can now set up medical colleges that may be attached to profit-making hospitals under changed rules that academics have cited as another example of the "commercialisation of education" under the Narendra Modi government.
The critics have underlined that the changes contradict the government's own National Education Policy (NEP), which reaffirmed that education was a not-for-profit sector.
The ball had been set rolling in May 2019 with the Board of Governors in Supersession of Medical Council of India Amendment Notification, which allowed consortiums comprising "society, trust or company" to set up medical colleges.
Earlier, only registered trusts or societies or companies registered under Section 8 of the Companies Act — which are not-for profit entities — were allowed to set up educational institutions. The new notification mentioned "company" but not Section 8.
However, the May 2019 notification wasn't enough by itself for a profit-making company to set up a medical college — a similar relaxation was needed for the university to which the college would be affiliated.
This came in the form of the UGC (Deemed to be Universities) Amendment Regulations, notified in November 2020, which allowed a college (not just a medical college) to be established as a collaboration between a deemed university and a company.
In a clear allusion to medical colleges, these regulations say that a college can enter into an agreement with a hospital for practical training. The regulations add that the college should be a not-for-profit institution but make no such stipulation for the hospital.
Entities that set up medical colleges have always had to establish the attached hospital too. These hospitals therefore shared the founding entities' not-for-profit character.
Abha Dev Habib, former member of Delhi University's executive council, said hospitals attached to medical colleges served society by remaining not-for-profit entities.
Now the hospitals to be set up by consortiums that include profit-making companies will be free to earn profits, which will deprive the poor of their service.
"This is another example of the commercialisation of higher education in general, and health education in particular," she said.
"The orientation of medical students who are trained at private hospitals that charge high fees will be different. They will be influenced by the commercial model of treatment that demands the payment of high fees. The idea of service will be defeated."
She added: "This violates the NEP, which reiterates that education is a not-for-profit sector. This means the government has no regard for its own policy."
So far, profit-earning companies had to set up trusts or societies or Section 8 companies to be able to establish educational institutions. Any surplus money that the trust, society or company earned had to go towards expansion of the institution or subsidies for the students.
Dr Vaibhav, a Gwalior-based medical practitioner, said that getting trained at profit-making hospitals could hamper the medical students' education in many ways.
The well-off patients going to such hospitals would demand that only senior and experienced doctors treat them, he said.
They are also likely to refuse to let the students examine them for their own education — unlike patients at, say, government hospitals who have to endure such attention from morning till evening.
"Mostly VIPs go to private hospitals. They would not want any student to touch them," Dr Vaibhav said.
"Many private hospitals now run DNB (a postgraduate diploma) courses. The students clear the exam and get the diploma without the confidence to practise independently. They train with some or other government hospital later. The same thing will happen at these colleges."Further, hospitals that cater only to the well-off are likely to have a smaller pool of patients, which means the students may not witness as wide a variety of medical cases as their peers from non-profit-making hospitals.
Agreeing with Habib, Dr Vaibhav said that while the new arrangement would help create more hospitals in the short term, it would also institutionalise "profiteering in medical education".
"This step will lead to more hospitals and more doctors, which will be good for the patients within the short term of a decade. But in the long term, it will increase the cost of medical education and produce young doctors who will jump into the market to make money."
Dr Vaibhav said that 65 per cent of medical colleges in India were private colleges attached to private hospitals that were required to plough their surplus money back into expansion and student subsidies.
Allegations have always been there, however, about some private colleges, including medical colleges, making huge profits by illegally charging exorbitant capitation fees.
Separate emails were sent to the education ministry and the UGC seeking their replies to the charge that the changing nature of medical education was contrary to the NEP. The mails elicited no response.
The May 2019 notification defined a "consortium" as a group of not less than two – or more than four -- organisations such as a society or trust or company or university or deemed university.
The consortium leader must have had an annual turnover not less than Rs 500 crore in the preceding financial year. It will have to apply to the government for permission to set up a medical college. One member of the consortium is to run the attached hospital.
The medical college set up by the consortium will be treated as an off-campus arm of the deemed university that will award the degree.