Priyanka salutes 'truest friend' Rahul
Sister's appeal to Wayanad to support 'by far the most courageous man I know'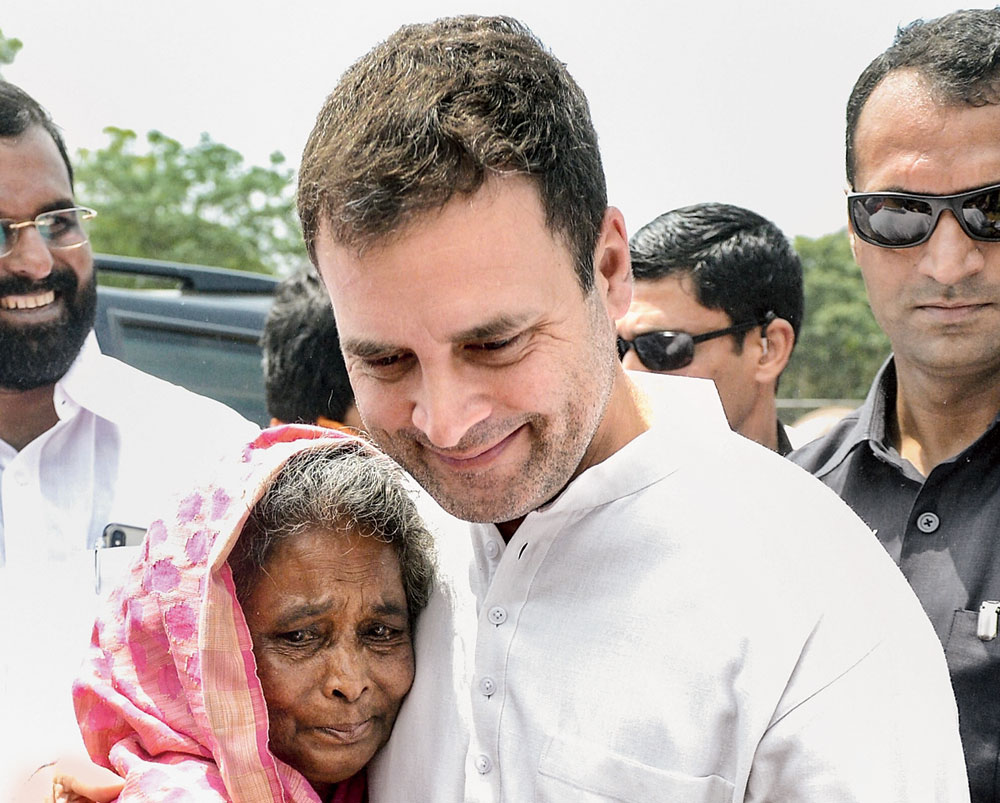 ---
---
Priyanka Gandhi Vadra on Thursday described Rahul Gandhi as her "truest friend" and "by far the most courageous man I know".
As Rahul filed his nomination papers from Wayanad late in the morning, Priyanka, who had accompanied him to the Kerala constituency, tweeted: "My brother, my truest friend, and by far the most courageous man I know. Take care of him Wayanad, he won't let you down."
While the obvious objective behind the tweet was to canvass votes for Rahul, many Congress seniors and Gandhi family loyalists chose to see the post as a public appreciation by Priyanka of her brother's personal and political struggles and attainment of maturity.
"When she was here last week, she spoke of Rahul's commitment and sincerity during an informal interaction with young girls," a Congress worker told The Telegraph over the phone from Faizabad, Uttar Pradesh.
"Priyankaji was hesitant, saying, 'I should not praise him publicly as he is my brother'. But she underscored how valiantly he had fought against the vicious propaganda by the RSS-BJP. She said, 'Kya kya nahi kaha (They said horrible things) but he didn't get disheartened. He is a genius'."
At another meeting with party workers in Uttar Pradesh, Priyanka had stressed the sincerity and genuineness of Rahul's feelings for the poor and his commitment to establishing a just economic system.
People close to the family have always insisted that there's no competition between brother and sister despite attempts by many to sow discord.
"There is no denying that some Congress lobbies believed that Rahul wasn't good enough and Priyanka should be brought in," a former Union minister said.
"Many believed tha Priyanka was not coming (joining politics) because she would outshine Rahul. Some even instigated her to intervene and save the Congress from disintegration."
The intra-party doubts about Rahul's ability and style of functioning persisted for a long time, with most of the senior leaders fearing that he might not be able to lead the party out of the rut.
Even those sympathetic to him merely said, in a patronising way, that he "will learn". The BJP's relentless attack on him as a "Pappu" (dunderhead) deepened the doubts within the Congress and among the people at large.
But an unfazed Rahul showed the grit to mount a no-holds-barred attack on Prime Minister Narendra Modi right from the outset in 2014.
It was a time when he was struggling within the party, while Modi and BJP president Amit Shah had mounted their "Congress-mukt Bharat" campaign.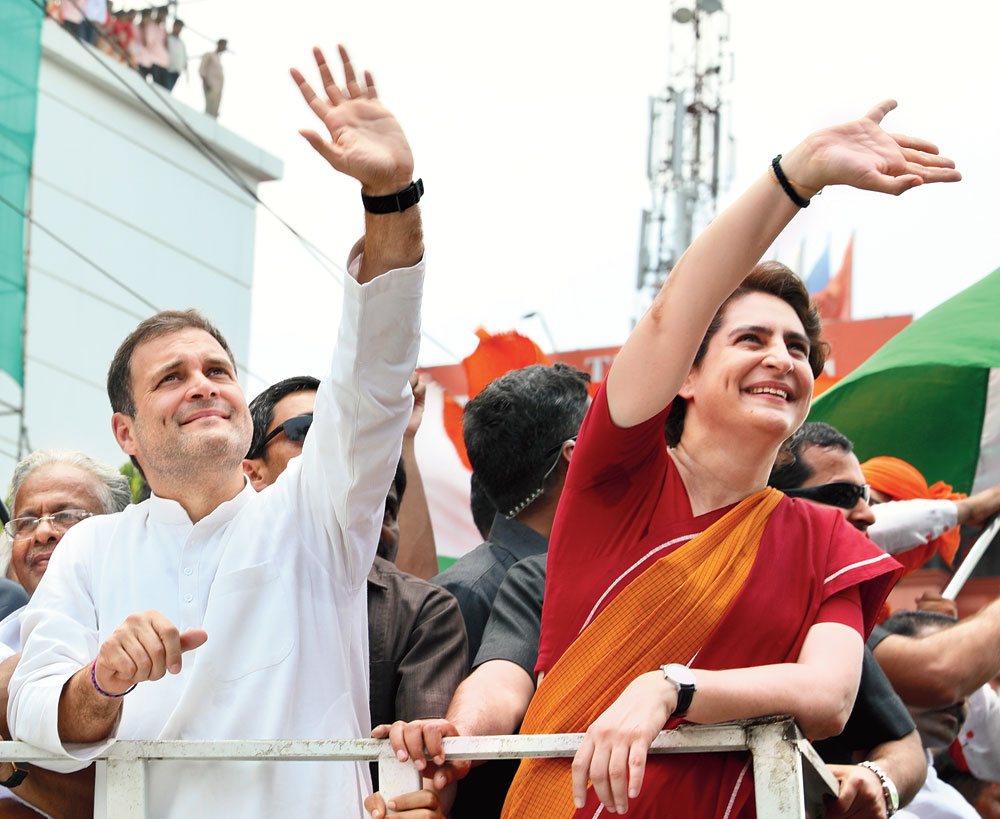 But Rahul was relentless in confronting Modi and enforcing changes in the Congress organisation. He virtually pulled off a bloodless coup by packing the All India Congress Committee secretariat with new, younger politicians.
As she watched Rahul grapple with these challenges amid electoral routs and political despair, Priyanka perhaps reassessed her brother's capabilities. Party insiders believe she was genuinely surprised by his courage.
"When few of our leaders were willing to attack Modi or question his integrity, Rahul raised the 'suit-boot' issue and followed it up with the Sahara-Birla bribery allegations," a Congress politician said.
"No Opposition leader was willing to get into this. He then took up the Rafale deal and dented Modi's image so badly that the 2019 election has now become interesting."
Asked about the reference to "courageous" in Priyanka's tweet, an old family loyalist said: "Believe me, the family is even now not happy with the way we are fighting Modi. Neither Sonia Gandhi nor Rahul is satisfied at the way we are going about it."
The loyalist added: "There is a feeling among us that Rahul's valiant effort and hard work are not being utilised by the second and third-rung leaders. Many senior leaders have refused to contest tough seats. Rahul's courage in this atmosphere is truly outstanding."