POWERPLAY INC.
Want to play Modi? Or the one who'll bring him down? Taking a look at a new breed of smash-and-grab political board games becoming popular across India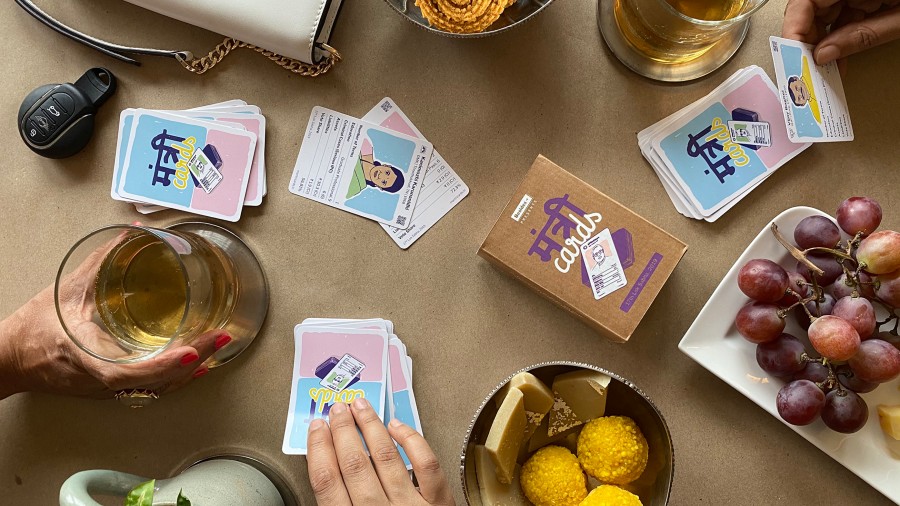 REGIME RULES: A game meet-up in progress
Picture Courtesy: Mantri Cards
---
Published 24.01.21, 12:10 AM
|
---
Should the goods and services tax be done away with? Should soldiers be allowed to express dissent publicly? Should gau-raksha diwas or cow protection day be a national holiday? Those are questions from Shasn, a multi-player political board game. The responses to these questions determine the political ideology that players adopt — idealist or showstopper, supremo or capitalist.
Zain Memon, the creator of Shasn, explains, "It provides an immersive role-playing experience wherein every player takes on the mantle of a politician in the midst of a high-stakes election." At the end of it, the winner takes all, but it is about who wins and how. Zain adds, "One is no longer sitting on the sidelines wondering why politicians make the decisions they do."
Well-crafted and engaging, many of these political board games seem to have their way of starting a conversation about policy, politics and politicians. "The conversation of politics has seeped into our lives so much that they had to seep into games at some time," remarks Anuja Pitre, who is the co-founder of Mantri Cards. Not all of it is limited to India. The Shasn set, for instance, allows one to play five different political scenarios: Indian, American, Brexit, the Roman Empire and Politics of the Future.
The game Manifesto can be played by two to six people. "We thought of creating a game that would be the Monopoly of politics... A game that would make policy and governance a feature of daily household conversations," says Manifesto co-creator Soumya Aggarwal. In this game, individual players assume the role of political parties. At the start of the game, each party has to build a manifesto by drawing policy cards from a stack with the objective of winning constituencies with a combination of action and vote cards. Demography, ideology, caste and religion, law and order, and infrastructure cards affect voters' decisions. The game also has scam and model code of conduct cards, which can bring about dramatic twists and turns as the game gets along.
Then there is The Poll: The Great Indian Election Game. It mimics the Indian electoral process. Players get campaign cards, cadres and money and then have to get about convincing other players that their policy and their manifesto is what they need. "You can campaign and convince people, cut each other's votes or field a star campaigner using a caste-class combination. Or you could even spread fake news," says Abeer Kapoor who came up with this game.
Girish Krishnan, who is an alumni of the National Institute of Design's Toy and Game Design programme and founder of the board game company Magic Circle, explains the popularity of board games thus: "A mounting thirst for screen-less fun activity post pandemic." He adds, "There is one set that is aware of modern European and American games, play them and will pay for a well-designed game. Another set prefers paying for games with a development or educational spin. Both are causing an increase in demand for board games."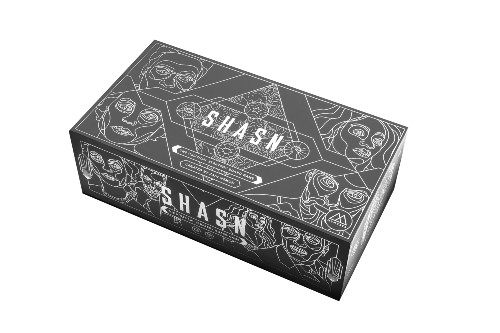 There is a thrill when you play these games that I can't explain," says Mumbai-based Lakshya Joshi. For him, it all started when he and his wife attended the first edition of Meeplecon — India's first and only event dedicated to board games — in 2017. For Rahul Vaidya, board games were his way of making friends in a strange city when he moved from Jaipur to Bangalore with a job. He says, "I have always been interested in board games and when there was an intimation of a board gaming workshop, I went ahead and attended it." Eventually, he joined a board-gaming meet-up, where, pre-coronavirus outbreak, people 20 years and upwards met once a week to play newly-launched board games and even have friendly contests. A lot of cafes in Bangalore also started to host board game meets. Says Rahul, "Most of us in the meet-up were working professionals, coming from different streams. For the first time, through these games we were learning more about how politics works."
One advantage of the game meets is that one can sample games one can never afford to buy. Lakshya and his wife save a part of their salary only to buy board games. Says Lakshya, "We have around 38 board games, right from Risk (a strategy game) to Secret Hitler (a social deduction game set in the 1930s Germany). And in the last few years, these new political games coming from India have put us on the world board game map, which was much needed." Last Diwali, the Joshis gifted Mantri Cards to a few friends.
Mantri Cards are a lot like the olden trump cards. Each card contains real and verifiable data submitted by MPs of the current Lok Sabha — age, education, criminal cases, assets declared, number of terms, and vote share. There are 108 cards in the deck — 100 MP cards and 8 power cards — and the rules are simple. Shuffle and deal; the player who has the Narendra Modi card starts the game. The objective is to amass the maximum number of cards. There are challenges aplenty, though. For instance, if you have the power card called Indira Gandhi, you can jail one player for two rounds. Then there is an Atal Bihari Vajpayee card that gives the player power to start three consecutive rounds. The Judiciary card gives a player power to change the rules of the game entirely.
Anuja of Mantri Cards tells The Telegraph, "It doesn't matter who you support, you should know who is what."
Once again, pre-Covid, Shasn Cups were hosted in India and the US. Abeer did playtests — basically trial runs of games — of The Poll at Lucknow University, in Nasik and in Trichi. Moiz Bookwala, who is the co-founder of Bored Game Company, an online marketplace for board games, says he has seen his online sales soar post the Covid outbreak. His retail outlet in Pune is also doing brisk business.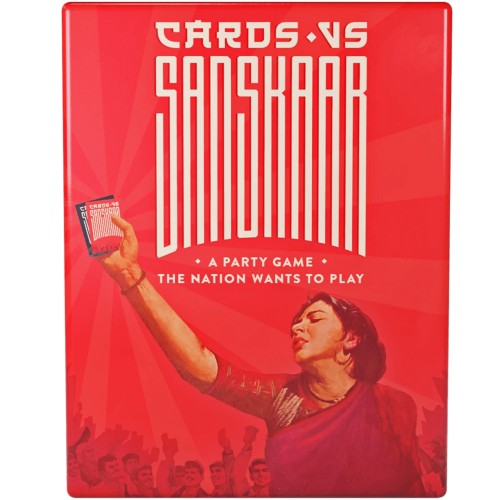 Says Girish, "Board game designers come from the arts, design, marketing, advertising..." The varied sensibilities and sensitivities of the makers imbue the games. Abeer, who has been a journalist and covered elections, says, "Earlier, there was a certain articulation of India where you had the adda, old and young talking about issues and politics, and you had differences but you weren't pointing knives at each other's throats. That is what we wanted to bring back."
These games have not been randomly thrown together. The makers of the Mantri Cards were supported by the Association for Democratic Reforms for data appearing on submitted affidavits of candidates, and PRS Legislative Research for data on Lok Sabha/ MP performance. Abeer says he sourced information for the policy cards of The Poll by combing through manifestoes of actual political parties. The Friedrich Naumann Stiftung Foundation for Freedom supported the production of The Poll.
For Shasn, Zain says he roped in futurists and historians to design a competitive strategy gameplay at the intersection of political thinking, systems theory, and narrative storytelling.
There is also a subtle critique woven through these games, should you care to look for it. In The Poll, there are cards called hate speech, black money and fake news. Usage of such cards invites penalty. There are also risk cards that can change a situation. For instance, if someone pulls out a riot card, then everyone must play with caste cards only. "The dream and aim of this pursuit was to engage youngsters, who somehow choose to remain oblivious to political goings on, and get them interested in present day politics," Abeer points out.
That said, a lot of the games are designed such that anyone from eight years and upwards can play them. The games don't require you to have prior knowledge of politics and political systems. And there are adult-only games too. The descriptor for Cards vs Sanskaar runs thus — "A party game the nation wants to play". The goal of the game is not to eliminate players or accumulate high scores, but to rake in laughs. For instance, the black cards are really questions or prompts. Sample 1. Rahul Gandhi: Politics is in BLANK. Sample 2. In some parts of UP, BLANK is considered a status symbol. Orange cards are punchline baiters. Sample 1. Denying minorities their rights. Sample 2. Electing a dictator. Sample 3. Hindi Imperialism. Karan Dilip Worah and Adrita Das, the makers of Cards vs Sanskaar, say, "We took a step back and decided to make a laidback game with a satirical point of view."
Abeer talks about how there are a dozen ways in which one can be part of the political discourse without fighting an election. "For me, getting people to be more interactive by role-playing in a board game is that meaningful way," he says.
Anuja says she knows of NGOs who bought her game for school students. "These kids spun the game around. They play weekly games to decide who will be the class MP or class monitor."
Abeer recalls one time when he introduced the students of Growell School in Baghpat, Uttar Pradesh, to The Poll. He says, "One girl came to me and said, 'Can I become a politician? I played your game and I think I know now how to be one'."