Poll rout key to Left Sabarimala caution
However, this government has to live with the Sabarimala controversy till the next state elections, due in May 2021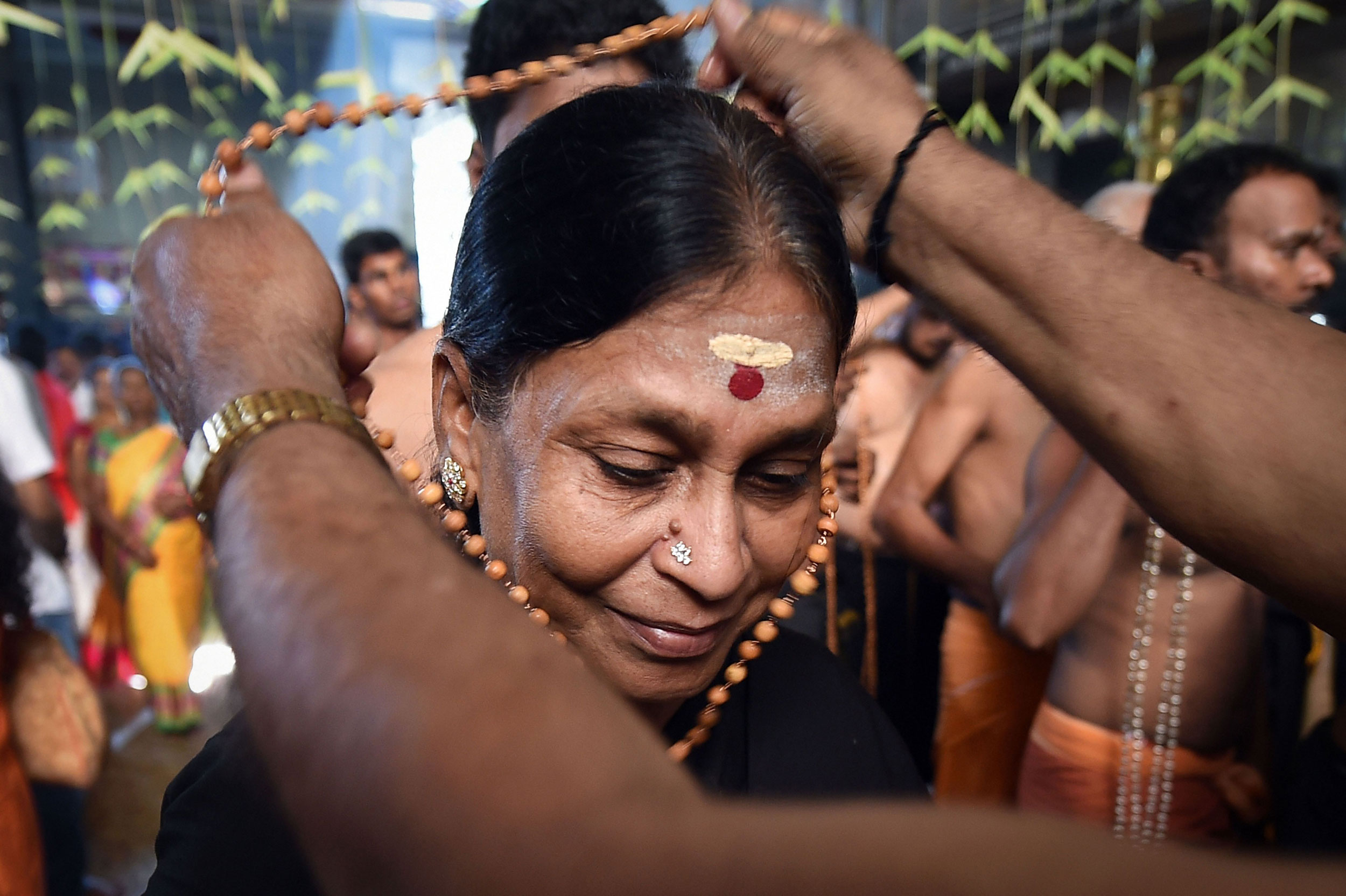 ---
---
Political compulsions rather than any perceived "ambiguity" in the Supreme Court's latest Sabarimala ruling has prompted Kerala's Left Front government to adopt a cautious stand on allowing women of childbearing age to enter the temple.
After the Supreme Court had in September 2018 quashed the traditional ban on women aged 10 to 50 visiting the shrine, the state government had enthusiastically enforced the order in the face of violent protests by Sangh parivar activists.
Now, routed in the summer general election from Kerala as an apparent result of the controversy, the Left is wary of repeating the "misadventure".
While the apex court referred the case to a larger bench last week, the minority judgment had emphasised that the original verdict had not been stayed and directed the state authorities to enforce it.
Still, some confusion has been generated in the public domain with various political parties and judicial luminaries opening a debate on whether the verdict still holds and airing their conflicting interpretations.
This fog of doubt has come in handy for the ruling Left. With a new, two-month pilgrimage season kicking off at the shrine on Saturday, the police --- which had last autumn and winter escorted young women to the temple --- are now turning back women of childbearing age.
This time last year, Kerala had witnessed large-scale violence and hooliganism, unleashed mainly by the BJP in the name of "Ayyappa devotees" to protest the government's move.
The involvement of upper caste Hindu bodies such as the Nair Service Society had provided legitimacy to the "Save Sabarimala" movement, brewing anti-government sentiments among believers, many of them Left supporters.
It was clear the Pinarayi Vijayan government had failed miserably to assess the public sentiment. In the general election, the Left won just one of the state's 20 Lok Sabha seats.
While the CPM put up a brave front all along, its subsequent actions confirmed that its Sabarimala stand had hurt the party badly. It launched a house-to-house visit by senior leaders explaining the circumstances that had prompted the government to promote the safe entry of young women into the temple.
The move has borne results. In the recent Assembly by-elections, the Left won the Konni seat in Pathanamthitta district, the abode of Ayyappa and the epicentre of last year's agitation.
However, this government has to live with the Sabarimala controversy till the next state elections, due in May 2021.
Last week's court decision has inadvertently prolonged the issue, much to the Left's discomfort. Current Chief Justice of India S.A. Bobde is due to retire in April 2021. Going by precedent, the seven-judge bench might well hear the Sabarimala case just before the state elections.
It is important for the CPM to remedy the Sabarimala fault lines without explicitly admitting it is doing so to remain politically relevant.