Hope of political outreach in Valley
Appointment of Manoj Sinha as lieutenant governor could signal Delhi's intention to engage better with mainstream parties in the Union Territory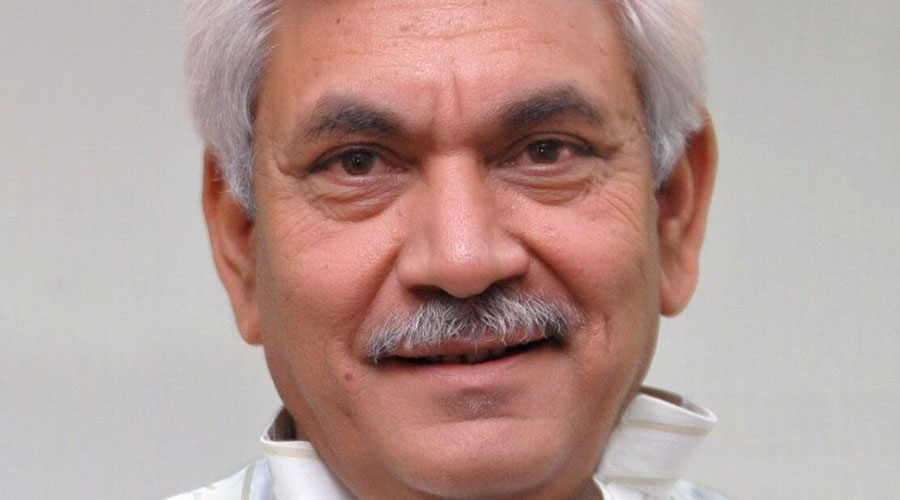 ---
Srinagar
|
Published 07.08.20, 04:48 AM
|
---
The appointment of Manoj Sinha, a politician, as the new lieutenant governor of Jammu and Kashmir has sparked hopes of a political outreach in the Valley.
Politics in Kashmir has been in limbo for a year with the government unwilling to loosen its grip on old parties like the National Conference and the People's Democratic Party, some of whose leaders, including former chief minister Mehbooba Mufti, remain in detention.
The tenure of Sinha's predecessor G.C. Murmu, which ended unceremoniously on Wednesday, had been marked by his squabbles with top bureaucrats and a surge in militant violence against local BJP leaders that prompted several others to give up pro-India politics.
Unlike the bureaucrat Murmu, Sinha is a three-time MP, former Union minister and a member of the BJP nation council.
"It (his appointment) is apparently a signal to the so-called mainstream politicians that Delhi wants to reach out to them. But I'm afraid that Delhi has nothing to offer to us except statehood," a politician released recently after months of detention told The Telegraph.
"The problem is that asking for statehood (without restoration of special status) has become taboo. You had (former chief minister) Omar Abdullah recently asking for statehood, and he was roasted."
Sinha, however, begins his tenure on a controversial note, with many flagging his warning last year that "any eye that looks menacingly at BJP workers or any finger that points at them would not survive even four months".
"I am looking for a finger donor," PDP politician Firdous Tak tweeted. "This is sahi main Apna Banda (He is truly a Sangh man)."
During his nine months at the helm, Murmu had never seemed to have any connect with a population still traumatised over the scrapping of Article 370 and anxious that the Centre might force demographic changes.
This may have prompted the recent pro-people utterances from Murmu — a call for early elections with or without delimitation and restoration of 4G services — that seemed to annoy the Centre.
The Centre has already begun redrawing Assembly seats, seen as a move to give more seats to Hindu-majority areas in Jammu. And home secretary Shaleen Kabra extended the ban on 4G till at least August 19, days after Murmu's call.
Officials said Murmu had been locked in a "cold war" with a group of bureaucrats led by chief secretary B.V.R. Subrahmanyum, who flaunts his connections with Prime Minister Narendra Modi and home minister Amit Shah.