Police version not convincing: Ex-cops
'The police decision to take the accused to the crime scene in pre-dawn darkness appears suspicious and irregular'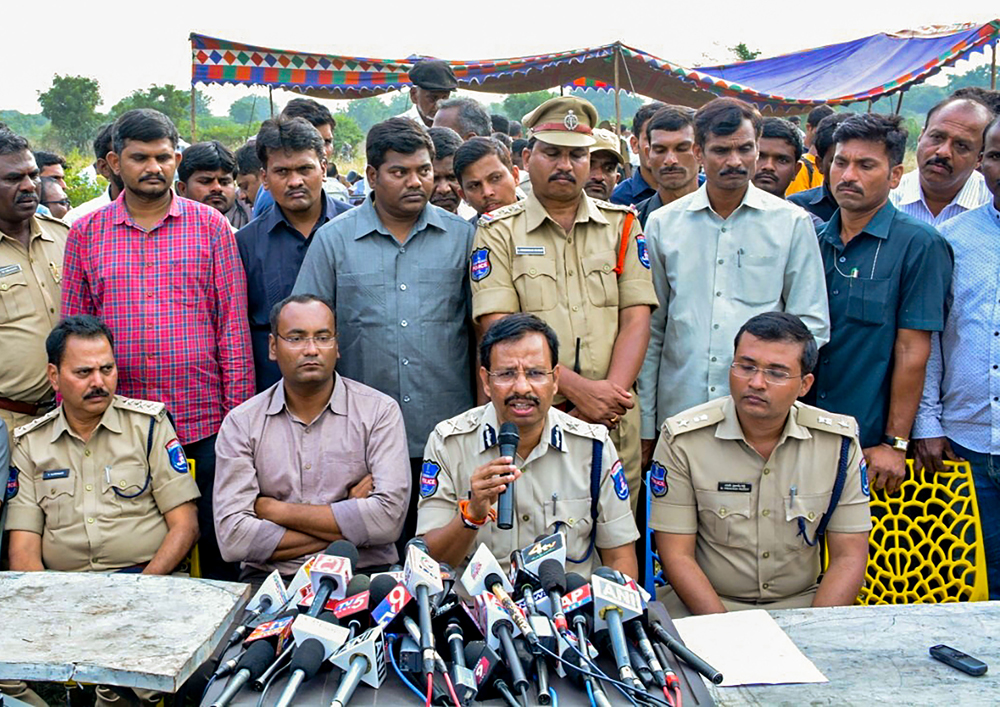 ---
---
Former BSF director-general and erstwhile Uttar Pradesh police chief Prakash Singh said the police's version on the Hyderabad killings was not convincing.
"Under the standard operating procedure, the police should have handcuffed the suspects," he said.
"How can they snatch the police's weapons? It's too ridiculous to even say this. The Cyberabad police's action was very unprofessional."
An IPS officer posted with the Union home ministry said: "The police decision to take the accused to the crime scene in pre-dawn darkness appears suspicious and irregular."
The police have argued that a daytime bid to reconstruct the crime could have invited public anger. They cited how a mob had earlier stormed Shadnagar police station, where the case is registered, seeking speedy punishment of the accused. "Even so, why did the police not have a tight security ring around the accused at the crime scene?" the IPS officer said.
"How could the accused shrug themselves free of a 10-member police team? Why did the police not show more restraint and shoot below the waist if none of them suffered any major injuries?" another retired police officer said in Delhi, requesting anonymity.
"It's wrong and disturbing if the police acted under political and public pressure. The guilt of the accused was yet to be established. They should have been given the strictest punishment if found guilty but this is just shocking."
On the celebrations across the country, the retired officer said: "How then can we criticise ISIS-like beheadings or Taliban-style punishments any more?"
Neeraj Kumar, who was Delhi police commissioner when the December 2012 bus gang-rape-and-murder took place, said the thought of killing the accused had never entered the police's head. "We were getting messages asking us to throw them in front of hungry lions," he said. "Someone said, 'Castrate them in public'; another said, 'Lynch them', but we followed the law."
The incident had led to amendments to criminal law, introducing stricter punishment for rapists.
He said: "This one was not an encounter with a terrorist or gangster. We need a judicial inquiry to find out whether the killings were justified."
A retired CBI director said even Pakistani terrorist Ajmal Kasab was hanged only on the court's orders. "But… India is fast moving from the world's largest democracy to a khap panchayat," he said.