Police thrash, drag away and lock up youth, then go back to his home to hunt him down
Hafiz-ur-Rahman's torture is a familiar tale of alleged police brutality on protesters against the CAA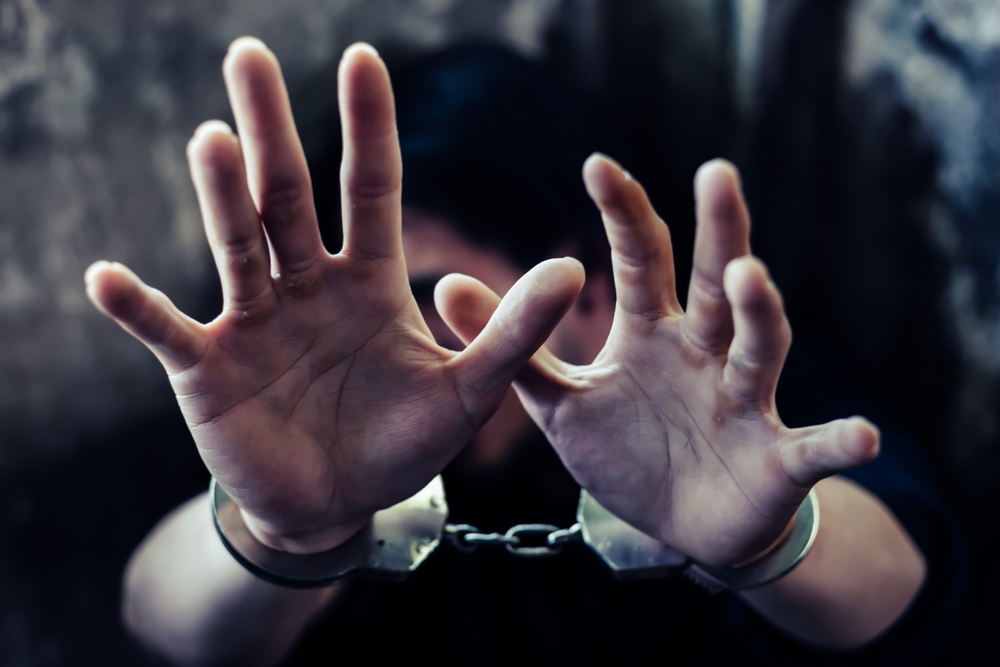 ---
|
Lucknow
|
Published 31.12.19, 08:48 PM
---
Hafiz-ur-Rahman was picked up by police on December 24 when the young man was reading a newspaper at a tea stall not far from his home in the Madeganj area of old Lucknow.
Eyewitnesses said the policemen, from Hasanganj police station, beat him up with batons and rifle butts.
Someone told his mother, Asmat Jahan, that policemen were beating up Hafiz and she rushed to the tea stall to save him. But the policemen assaulted her too, leaving her left hand fractured.
They then dragged Hafiz into a jeep and whisked the 28-year-old away.
Hafiz was allegedly kept in the police station for two days before being sent to jail on December 26 on the charge of rioting, burning the Madeganj police outpost and attacking police personnel on duty on December 19, when protests had broken out in Lucknow against the controversial law.
Asmat, 52, met her son in Lucknow jail on December 27. He was badly injured, with bloodstains on both his knees and shoulder and he kept pleading with his mother to get him out of jail.
Hafiz's torture is a familiar tale of alleged police brutality on protesters against the amended citizenship law.
Among those who have been arrested and sent to jail over protests on December 19 is Sadaf Jafar, a well-known social activist and Congress member who had gone live on social media at a protest site, Parivartan Chawk, showing how police and Rapid Action Force personnel stood watching as some people damaged public and private property.
Madeganj, where another protest had broken out, is around 3km from Parivartan Chawk.
But the script for Hafiz changed on December 28 when two policemen visited his house, looking for the young man.
"I came out when they knocked on the door. They asked me whether I was Hafiz-ur-Rahman," Aziz-ur-Rahman, Hafiz's younger brother, told The Telegraph on Tuesday.
"I said it was my elder brother's name. They asked me where he was hiding. I said he was in Lucknow jail. Then they asked me to receive a notice issued in his name," Aziz added.
"The policemen told me my brother was a Kashmiri camping in Lucknow for the last few days to throw stones at the police during protests against the Citizenship (Amendment) Act on December 19. They told me I would meet my brother's fate if I didn't stop repeating that Hafiz was a resident of Lucknow, had never visited Kashmir and there was none in Kashmir he knew," Aziz said.
Aziz showed a medical report from King George's Medical University, where Hafiz had taken their father Iqrar Mohammad, who has oral cancer, for therapy on December 19.
Asmat said Hafiz had studied up to Class IX in Shia College on Sitapur Road and worked for a contractor of the electricity department.
"He fixes electric meters wherever he is asked to. The police say they have video footage where he can be seen passing through a road where violence had erupted a few minutes later in the Madeganj area. It could be possible because he was coming back from the hospital at that time.
"I have been asking them (the police) to see CCTV footage from the KGMU pain clinic or show us that he was throwing stones at the police. But they misbehave with us whenever we go to Hasanganj police station to request them to withdraw the case against my son.
"We had fixed his marriage but now it wouldn't be possible because nobody wants to marry their daughter off to someone who was in jail."
The notice that Aziz received was dated December 26 and issued in Hindi in the name of Hafiz by Vishwa Bhushan Mishra, additional district magistrate.
"People gathered against the law and damaged the properties of Lok Nirman Vibhag, Nagar Nigam, police department and other government departments and other persons' properties," it said.
The notice quoted a 2010 order from the court that had then specified who would be responsible for damaging public and private property during protests.
Among those who would be responsible, the court had said, were people's representatives of political parties who had organised the demonstration and even those elected in the past, and other individuals or groups identified for damaging properties.
The December 26 notice said Hafiz had been found "prima facie responsible for damaging the properties".
"You appear in this court within a week and explain why not, in the light of the High Court order, you are held guilty of damaging public and private properties and the process is initiated for recovery against you," the notice said, giving Hafiz a maximum of one month to prove his innocence.
Kalanidhi Naithani, senior superintendent of police, Lucknow, said: "The rioters were identified with the help of CCTV footage before they were arrested."
He didn't reply when asked how someone in jail would appear before the court.