BJP in fresh paroxysm blames former PM on China
Aha! Yes, we knew all along that Nehru did it
BJP in fresh paroxysm blames former PM's 'blunders' for current troubles with China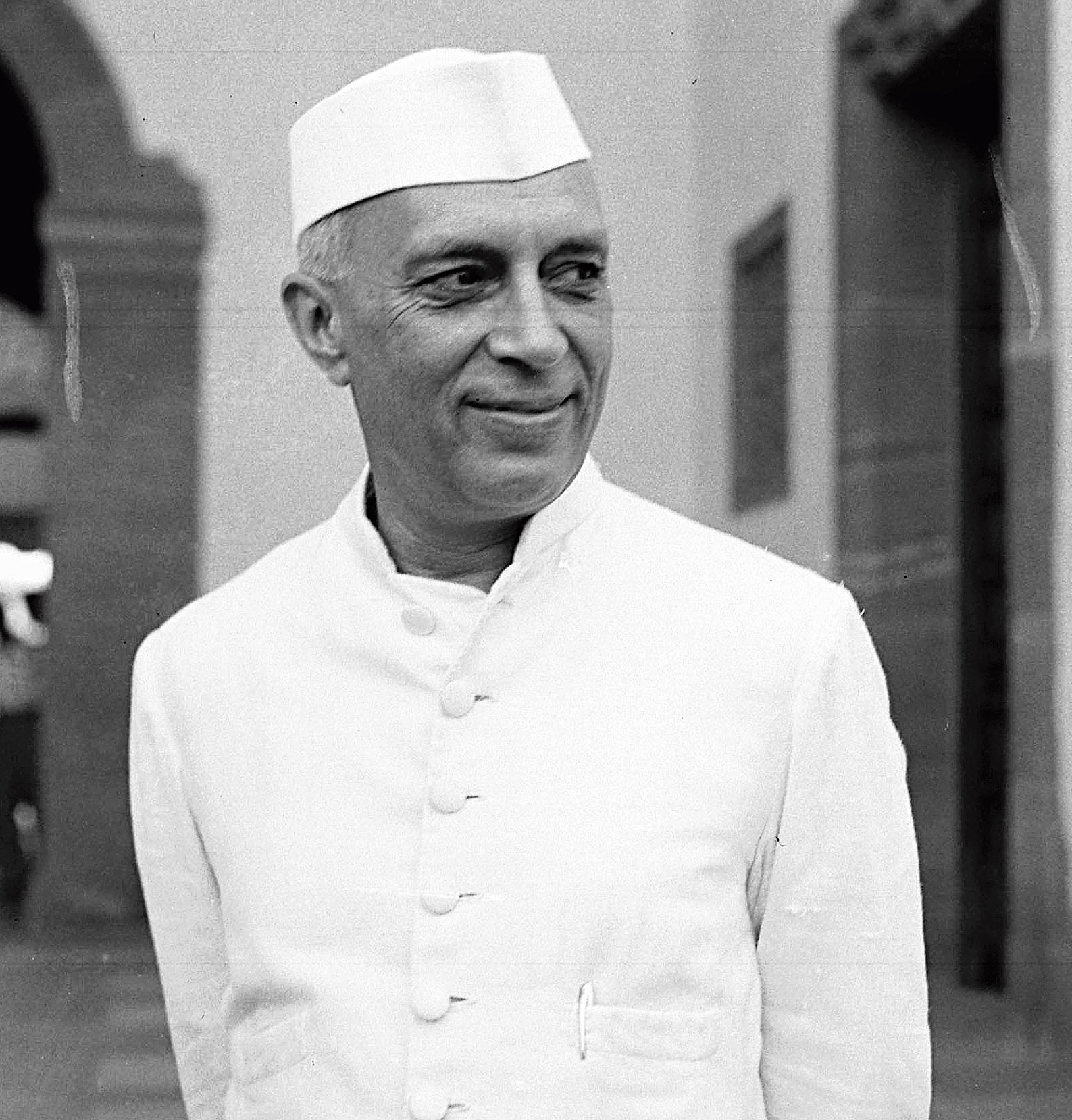 Jawaharlal Nehru
(File photo)
---
Lucknow
|
Published 27.06.20, 03:57 AM
|
---
Phew! The Prime Minister has ended the suspense and suggested what the nation has been waiting with bated breath to hear: Nehru did it!
Not the Chinese transgression but the mismanagement that led to a deadly stampede 66 years ago in 1954.
"Saikron hazar (hundreds of thousands of) people had died in a stampede at the Kumbh Mela when the Prime Minister was from Allahabad," Prime Minister Narendra Modi said over video on Friday while launching a job scheme in Uttar Pradesh.
"The government of the day channelled all its energy into hiding the number of deaths."
Modi mentioned neither Jawaharlal Nehru, who was born in Allahabad, nor the date of the stampede. Nehru was Prime Minister and MP from Phulpur in Allahabad district when, on February 3, 1954, a stampede killed hundreds at the Allahabad Kumbh.
Newspaper reports from the time variously put the death toll between 500 and 1,000. There was criticism of the government, but largely over mismanagement and poor safety measures.
Two other former Prime Ministers -– Lal Bahadur Shastri and V.P. Singh – also had roots in Allahabad but no big Kumbh tragedy had been reported during their tenures.
Modi's allegation came at a time the border standoff in Ladakh has spurred an embattled BJP into a fresh paroxysm of Nehru-bashing, blaming his "blunders" of 1962 for the current troubles with China.
Modi was contrasting the alleged handling of the stampede with the Yogi Adityanath government's purported feat of having so far saved "85,000 lives" in Uttar Pradesh during the Covid-19 crisis.
The Prime Minister was speaking through videoconferencing while launching the Atma Nirbhar UP Rozgar Abhiyan under the Centre's Pradhan Mantri Rozgar Yojana, a job scheme for the poor.
While Modi interacted with seven selected beneficiaries of the scheme, one of them mentioned how the lockdown cost him his job and forced him to return home to Gorakhpur.
As soon as the man, Nagendra, mentioned he used to work in a steel utensil-making factory in Ahmedabad, Modi said: "So you returned from my place (Ahmedabad) to Yogiji's place (Gorakhpur)?"
He asked: "Why did you return to Gorakhpur when things were good in Ahmedabad?"
Nagendra answered: "What else could I have done after the lockdown was imposed? The company closed."
Modi seemed to deflect the conversation in another direction, saying: "Your mother must have been worried about you. She must have been fearing (you would catch the disease)...."
On Adityanath's performance, Modi said: "America's population is 33 crore, and 1.25 lakh people have died (of Covid-19) there even though there's every facility. The population of Uttar Pradesh is 24 crore but only 600 people have died here."
The Prime Minister attributed this to "proper preparations" done by the state government. "Compared with America, about 85,000 should have died in Uttar Pradesh. The government has saved 85,000 lives, which is a matter of great satisfaction," he said.
Such comparisons can provide ammunition to the Democrats in the US in this election year against President Donald Trump, Modi's close friend.
Modi claimed that Adityanath had quickly grasped the Covid-19 situation and drawn up plans to give jobs to over 30 lakh returning migrant workers, while also establishing enough quarantine and isolation centres.