Playing now: Band Ambassadors
States don't need stars to promote their image; they need a plan and sound governance, says V. Kumara Swamy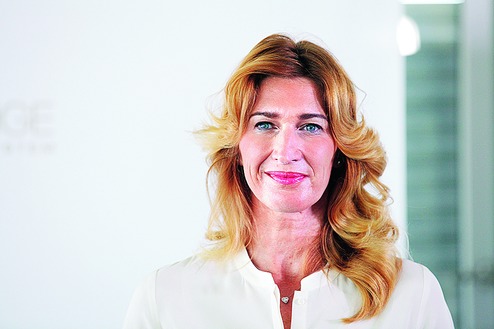 ---
---
Around three years ago, Kerala's tourism ministry officials rolled out an international hunt for a brand ambassador who would promote the state as an ayurveda destination. Hollywood stars Kate Winslet and Nicole Kidman and yesteryear supermodels Cindy Crawford and Claudia Schiffer were considered perfect for the role. But since the asking price was too high at around Rs 10 crore each, the officials decided to settle for tennis legend Steffi Graf. She would cost the exchequer of God's Own Country Rs 4 crore, officials estimated.
A beaming Kerala chief minister Oommen Chandy finally announced the appointment of Graf as the brand ambassador on June 24, 2015. Editorials praised the government and gushing articles were written on how it was a perfect choice. Some even advised the tennis great on the best ayurveda remedies and treatments she could sample while in Kerala. But there was one problem. Graf probably wasn't even aware of this appointment.
"It was a proposal. We were yet to approach her, but we knew that she would be the right person to represent the state," says A.P. Anil Kumar, former tourism minister in Chandy's cabinet.
The news, that never was, simply faded away with a new government taking over. But the temptation to get a new brand ambassador has not. A search has once again begun to get a new international star, admits Anil V.S., Kerala Tourism's deputy director, marketing.
Kerala is not alone. Nearly every other state of India is trying to outbid others in its pursuit of a pin-up ambassador. Sikkim is the latest to jump onto the bandwagon, and its "perfect choice" is music director and singer A.R. Rahman. "He is an internationally acclaimed person and he can tell the world how beautiful Sikkim is. We hope to sign him very soon," says special secretary, tourism, in the Sikkim government, C.P. Dhakal.
West Bengal has Shah Rukh Khan, Gujarat has Amitabh Bachchan, Assam's brand ambassador is Priyanka Chopra, tennis star Sania Mirza represents Telangana, and Arunachal Pradesh has John Abraham. Mehbooba Mufti wants Salman Khan to represent Jammu and Kashmir, while Kangana Ranaut has been approached by the Himachal Pradesh government. The list goes on and on.
But are these celebrities worth it, given that most charge hefty amounts for blink-and-miss appearances for the state? Priyanka Chopra, for instance, is paid over Rs 2.5 crore a year to promote "Awesome Assam". Since her appointment in 2016, Chopra has visited the state once and has appeared in a three-minute commercial sporting the mekhela chador or traditional Assamese dress and practising Bihu steps. Assam Tourism Development Corporation chairman Jayanta Malla Baruah, however, insists it is a "lucky deal" given that the actress reportedly charged about Rs 1 crore a minute for a five-minute appearance at an awards night, recently.
Brand guru Harish Bijoor says most brand ambassadors are chosen by the governments just to slap on as eye candy. These brand ambassadors on their part take full advantage of the opportunity. "Most brand endorsers for state governments just spit and run," says Bijoor.
And that in all likelihood would be the reason why you would have never known that actor John Abraham is the brand ambassador for Arunachal Pradesh. "I am very sure that not many travel operators in Arunachal are even aware that he represents our state. I also don't know what he has done for tourism outside the state," says Oken Tayeng, owner of Aborcountry Travels, an Arunachal-based tour operator.
The brand value of some of these celebrities runs into tens of millions of dollars. Corporates signing them up pay crores and spend even more on commercials featuring them; in comparison, even the best baits of state governments seem like pittance. This is possibly why stars don't take their stately assignments too seriously.
Brand experts argue that the states are equally to blame. They contend that picking a brand ambassador for a state means picking a face that can represent truly the intent of the project. "To that extent this is a process that needs to be dealt with care," says Bijoor. The real hard work of packaging and marketing the brand should begin after the choice of star. But most governments give that bit a slip.
Take the case of Sania Mirza. Except for appearing in a few government-sponsored programmes, she has not done much as Telangana's brand ambassador. And though, officially, both the Telangana government and Mirza deny that she was paid any compensation for the job, both admit Rs 1 crore was paid towards "preparation for major tournaments".
Almost everyone cites the example of Amitabh Bachchan as a success of follow-up action. "You can see Amitabh in Gujarat and Gujarat in Amitabh," says Bijoor. Branding expert Gaurav Gulati, reminds us of a recent speech by Prime Minister Narendra Modi in which he spoke about how as Gujarat chief minister he used Amitabh Bachchan's popularity to promote state tourism. According to one estimate, Gujarat spent more than Rs 100 crore on publicity campaigns featuring Bachchan.
It is the duty of the state governments to drive the celebrities, rather than the other way round. "Celebrities may do two or three commercials for free, but they lack the vision and commitment to the cause. In the end, it turns out to be a mere formality," says Gulati.
Utilising stars is an "art", agrees Jawahar Yadav, former aide of Haryana chief minister M.L. Khattar. He recalls the time actor Parineeti Chopra was roped in for the Beti Bachao, Beti Padao campaign of the state. "She gave us three days in a year. We used those three days to shoot commercials and promote events. That campaign was a success. Even Baba Ramdev, as one of the state's ambassadors, has been a success," he says.
Some of the other hits and misses. Olympian boxer M.C. Mary Kom, who was appointed as the brand ambassador of the Northeast Ministry of Development of North East Region, says she has enjoyed her role and has participated in several promotional activities. But the appointment of cricketer Suresh Raina as the brand ambassador of the Ghaziabad Municipal Corporation for the Swachh drive has fallen flat on its face. "Crores have been sent on his promotion. The same amount could have been utilised to clean the city. Celebrities waste everybody's time and money," says Jay Dixit, a local politician.
The few times that such brand alliances have yielded the desired result are when celebrities themselves have chosen the cause and promoted it passionately. For instance, Aishwarya Rai's commercial for the Eye Bank Association of India, wherein she pledged her eyes after her death. It inspired lakhs of people to sign up for the cause.
Then again, last year, actor Deepika Padukone joined hands with the Indian Psychiatric Society (IPS) as its brand ambassador to spread awareness about mental health. "Since she herself suffered from depression, it was great on her part to come on board to help reduce the stigma associated with mental health. Many people now feel that it is normal to have a mental problem," says IPS president S.V.K. Raju. He adds, "She is passionate about the cause."
As for the states falling over each other to sign up celebrities, the consensus is that they simply do not understand either the science of branding or the art of handling celebrities. They would do immensely better if they used their valuable funds and time to govern, instead.
Additional input by Umanand Jaiswal