Piyush Goyal calls Abhijit Banerjee Left-leaning
The BJP leader further said that Banerjee supported Nyay, a Congress poverty alleviation scheme, and people of India rejected his ideology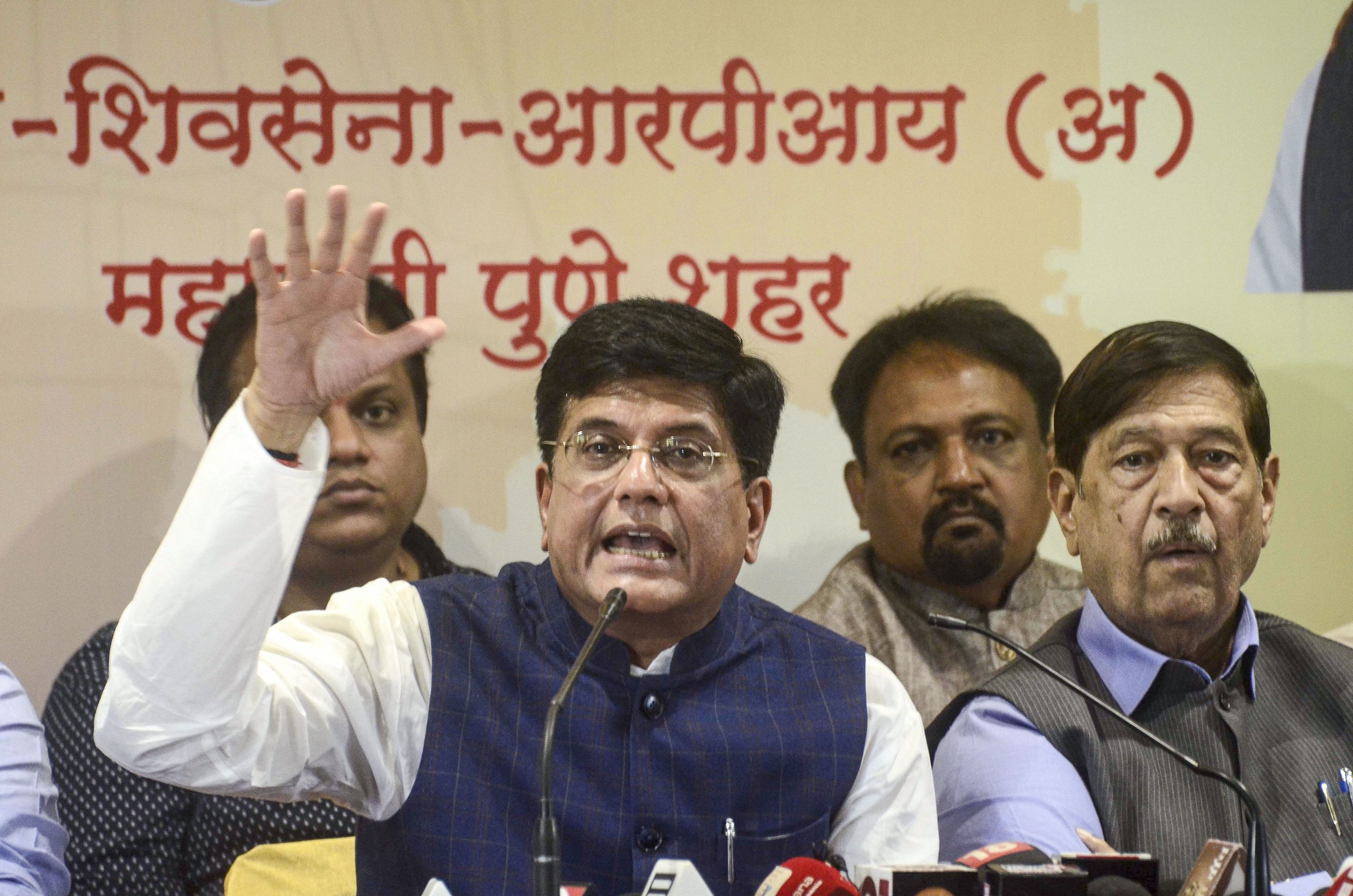 ---
|
Pune
|
Published 18.10.19, 10:02 AM
---
Union minister Piyush Goyal on Friday dubbed Indian-American Abhijit Banerjee, who won the 2019 Nobel for Economics, as Left-leaning.
'I congratulate Abhijit Banerjee for winning the Nobel prize. You all know that his thinking is totally Left-leaning,' Goyal told reporters at a media briefing in Pune.

'Banerjee supported 'Nyay' (poverty alleviation scheme of Congress) and people of India rejected his ideology,' the BJP leader said.
Banerjee recently said the Indian economy is on a shaky ground, adding data currently available does not hold any assurance for the country's economic revival anytime soon.
"The economy is slowing very, very fast. How fast, we don't know. There is this dispute about data, but I think… fast,' he had said.
Banerjee is an alumni of Jawaharlal Nehru University, New Delhi.
In May 1983, Banerjee and some 360 other students of JNU, had spent 12 days in Tihar jail on several charges, including one on attempt to murder the vice-chancellor.
After a few JNU students, including Kanhaiya Kumar, were arrested in 2016 for the alleged chanting of seditious slogans, Banerjee wrote about the contentious subject in Hindustan Times.
"As India, we support the self-determination of the Palestinian people but not those of the Kashmiris, because we need to secure our borders or because we need to protect the Kashmiri people from some greater evil across the border or because we need to defend the legitimacy of the original accession," he wrote.
Janaki Nair, a JNU teacher, who was studying for an MA in History during Banerjee's days at the varisty, said, 'He was left of Left…. The Far Left then was a loose grouping of individuals. He went to jail just before the final semester exams, and was taken away by the police while sitting on a dharna. A lot of us participated in that protest only because Abhijit was there. His parents were worried and had come down from Calcutta after his arrest."
Several of Banerjee's contemporaries said he was well read not just in economics but also in English and Bangla literature as well as philosophy. Although he bitterly criticised the mainstream Left, a student leader from that time said that he had voted for the Students' Federation of India.
Moreover, Banerjee has not been invited to lecture at the university for at least a decade although he frequently visits Delhi since much of his research concerns the state of education in Rajasthan.