Pakistan downgrades bilateral ties and suspends trade
Pakistan expelled Indian high commissioner Ajay Bisaria as part of its decision to downgrade diplomatic ties with India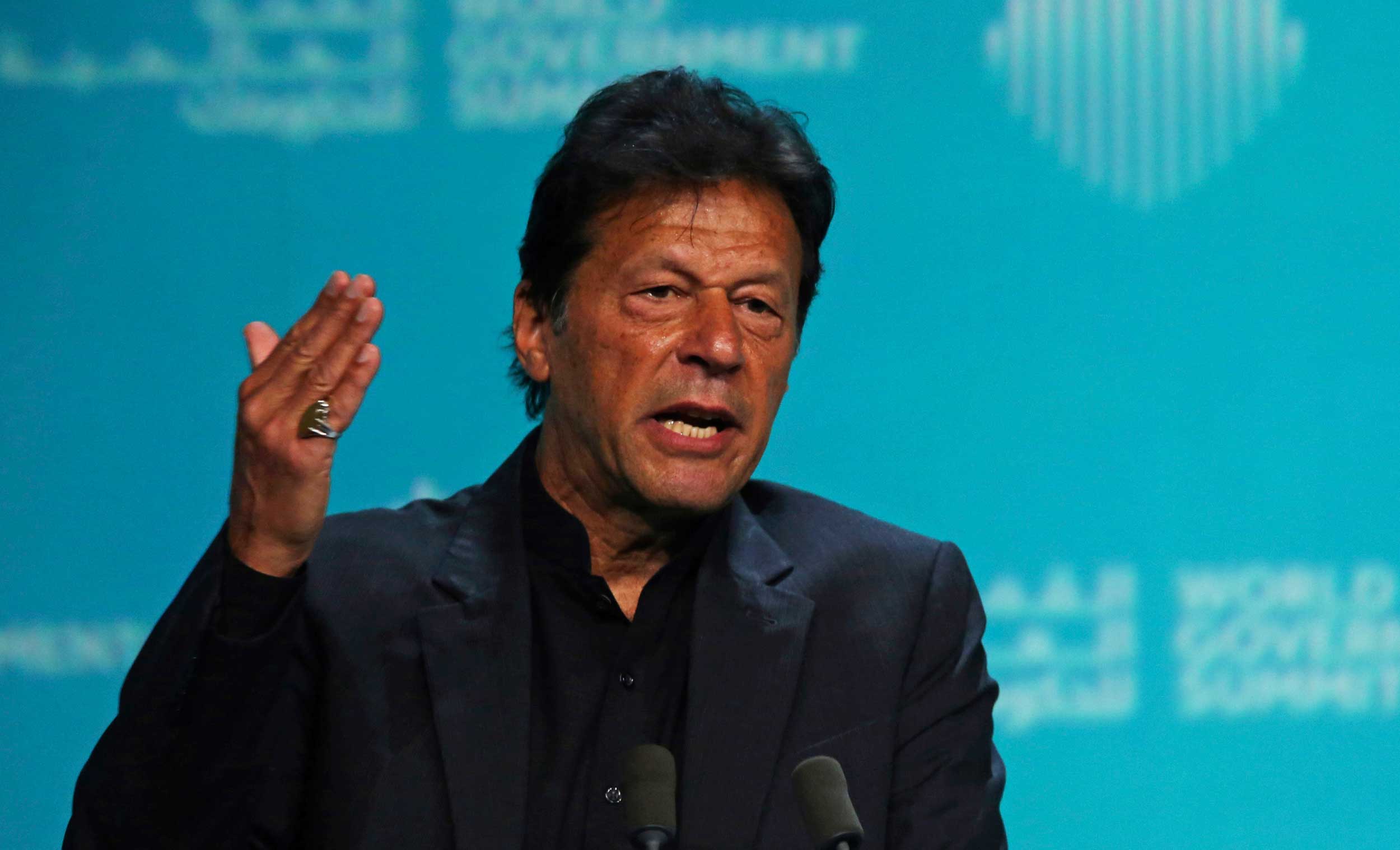 ---
---
Pakistan on Wednesday expelled Indian high commissioner Ajay Bisaria as part of its decision to downgrade diplomatic ties with India after the scrapping of Jammu and Kashmir's special status and statehood.

Pakistan has also decided to suspend trade, which has anyway been tanking over the past few years, and review bilateral arrangements. Islamabad also informed New Delhi that it would not be sending its high commissioner-designate, Mueenul Haq, to take charge.
Pakistan has closed a corridor in its airspace, which will result in an additional up to 12 minutes of flying time for overseas flights, PTI quoted an Air India official as saying on Wednesday night.
New Delhi did not react immediately.
Clouds have begun gathering over the two countries' plans to open the Kartarpur Corridor in time for the celebration of Guru Nanak's 550th birth anniversary.
Pakistan's announcements came after Prime Minister Imran Khan chaired a meeting of the National Security Committee, which includes the three service chiefs and the ISI boss.
Pakistan has decided to take the matter to the United Nations, including the Security Council, and dedicate its Independence Day on August 14 to expressing solidarity with Kashmiris and their "just struggle for self-determination". Pakistan will observe August 15, India's Independence Day, as a "black day".
Former Indian foreign minister Salman Khurshid called Pakistan's decision to downgrade diplomatic ties "very short-sighted" and said it would not "make any difference to India", PTI reported.
On Tuesday, Imran had set up a seven-member team — which includes Pakistan's foreign minister, attorney-general, ISI chief and director-general of military operations — to formulate a legal, political and diplomatic response.
Also on Tuesday, a joint session of the National Assembly and the Senate was convened to discuss the matter.
A resolution adopted at the end of the joint session on Wednesday condemned India's "illegal, unilateral, reckless and coercive attempt" to alter the "disputed status" of Kashmir, underlining that there are three parties to the dispute: India, Pakistan and the people of J&K.
The resolution "forewarns the international community about any false flag operations to malign Pakistan in the context of terrorism".
It also urged the international community to warn India against any "irresponsible, unilateral actions that may lead to a dangerous escalation that will have far-reaching impact not only for South Asia but the entire world".
Simultaneously, Pakistan has been tapping diplomatic channels. It has reached out to the Organisation of Islamic Countries (OIC) and got it to convene an emergency meeting of its Contact Group on J&K in Jeddah to support Kashmiris' right to self-determination. The group also voiced concern over India changing the constitutional status of Kashmir.
The group, formed in 1994 to coordinate the OIC's Kashmir policy, has Azerbaijan, Niger, Pakistan, Saudi Arabia and Turkey as members.
Pakistani foreign minister Shah Mahmood Qureshi told his country's parliament on Wednesday that Islamabad was consulting China over Kashmir and he might fly to Beijing for discussions, Reuters reported.
Bilateral trade, worth $2.56 billion in the last fiscal, is already clouded by nationalist sentiment-driven politics. According to India's commerce ministry, New Delhi exported goods worth $2.06 billion to Pakistan and imported goods worth $49,487 million from the neighbour.
After Pulwama, India had raised customs duty on the import of all Pakistani goods by over 200 per cent in February and suspended cross-LoC trade in April, saying it was being used to smuggle in weapons, drugs and fake currency.