Pakistan denies airspace to Shah inaugurated Srinagar-Sharjah flight
The neighbouring country prompted accusations that the Centre had skipped the necessary groundwork in its hurry for feel-good publicity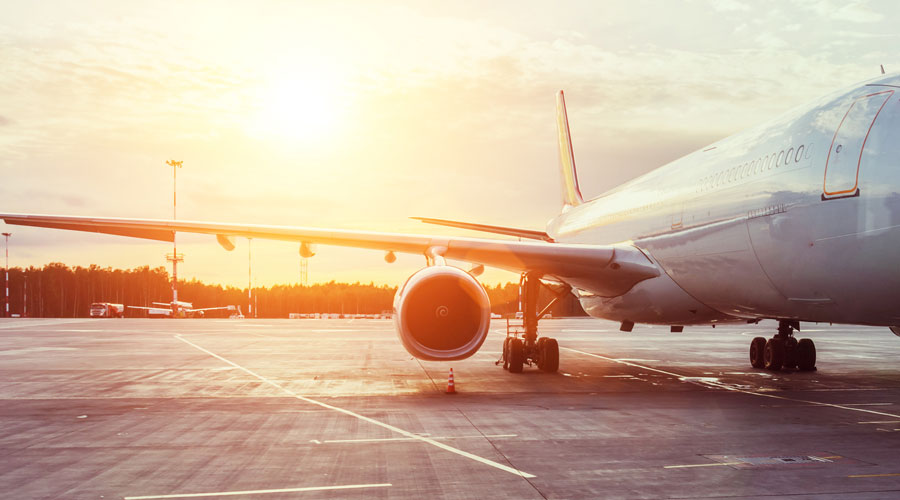 Representational Image
File picture
---
Srinagar
|
Published 04.11.21, 02:06 AM
|
---
Pakistan has denied its airspace to the Srinagar-Sharjah flight that Union home minister Amit Shah inaugurated last week, prompting accusations that the Centre had skipped the necessary groundwork in its hurry for feel-good publicity.
Shah had flagged off the maiden flight from Srinagar to Sharjah on October 23 during his high-profile tour of Jammu and Kashmir, predicting it would transform the region's tourism.
Officials said Pakistan denied its airspace to the Go First flight on Tuesday, after green-lighting the first three of the thrice-a-week flights. This forced the flight to take a longer route via Gujarat, adding around 40 minutes to the normally three-hour flight time.
It's unclear why Pakistan initially allowed the flight only to refuse it later, but the development has given the Valley's politicians fresh ammunition against the Centre.
Former chief minister Mehbooba Mufti tweeted: "Puzzling the Government of India didn't even bother securing permission from Pakistan to use its airspace for international flights from Srinagar. PR extravaganza without groundwork."
Her predecessor Omar Abdullah had raised fears of such an outcome on October 23 itself. He had claimed the flight would not be possible without a thaw in relations with Pakistan, taking an indirect dig at the Centre which does not want to be seen cosying up to Islamabad.
"Regarding the Srinagar-Sharjah flight that has been announced today — has Pakistan had a change of heart & allowed flights originating from Srinagar to use its airspace? If not then this flight will die the way the Srinagar-Dubai flight died during UPA2," Omar had tweeted.
"Because of Pakistan's cussed refusal to allow flights originating from Srinagar (earlier) to use its airspace the SXR-DXB flight had to take a 'technical halt' in Delhi or had to fly south & go around Pakistan airspace. This made the flight completely unviable both in terms of cost & time."
On Wednesday, Omar said Pakistan's decision was "very unfortunate".
"Pakistan did the same thing with the Air India Express flight from Srinagar to Dubai in 2009-2010. I had hoped that @GoFirstairways being permitted to overfly Pak airspace was indicative of a thaw in relations but alas that wasn't to be," he said.
Air India Express had started the Srinagar-Dubai flight in February 2009 but Pakistan threw a spanner in the works a few months later. After another few months, the flight was discontinued with the Centre blaming "low demand".
But tour operators in Srinagar said the longer route had added to the flying time and raised the fare, making the flight unviable.
"I think history is repeating itself and the new initiative too will meet the same fate. Such things are bound to happen if you use such events for propaganda without doing the groundwork," a Srinagar-based travel operator said.
Srinagar airport was made an international airport in 2005 but it handled overseas flights only during the Haj pilgrimage, except for the brief lifespan of the Dubai flight.
Omar's government had in 2011 suggested fresh international flights to and from Srinagar but the proposal never took off.