Outrage greets nomination of Ranjan Gogoi to the Rajya Sabha
The BJP has anyway come to power by promising to annihilate all the wrong practices of the Congress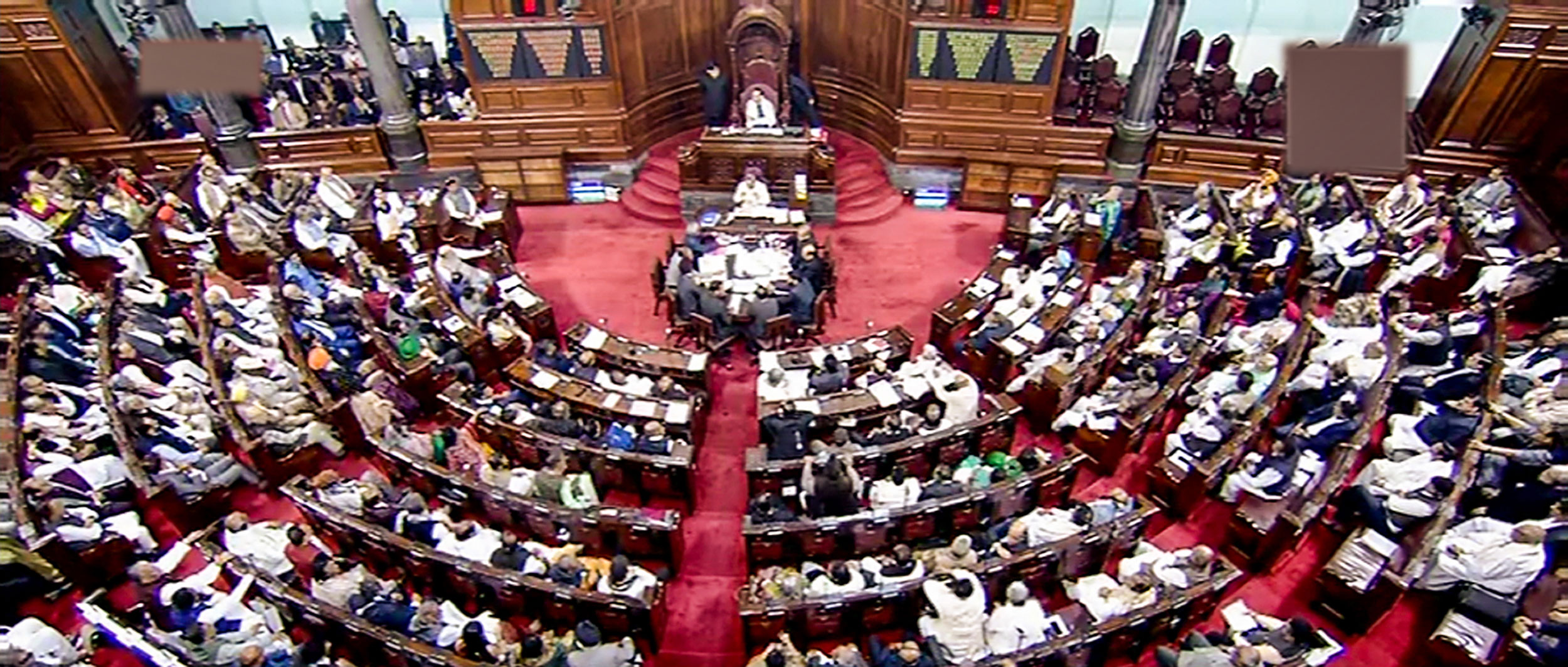 ---
New Delhi
|
Published 16.03.20, 09:43 PM
|
---
The nomination of former Chief Justice of India Ranjan Gogoi to the Rajya Sabha triggered a flaming controversy with the Congress linking the uncommon decision to the independence of judiciary.
Congress spokesperson and top lawyer Abhishek Singhvi said in a series of tweets: "The Supreme Court, as indeed all courts, function on faith, trust and perception. Each has taken a bad beating today. It is not about Ranjan Gogoi. Much larger and much more vital concept of independence of judiciary (are involved). The NDA has infamous glory & distinction of two former Chief Justices of India — Gogoi and Justice P. Sathasivam's appointment."
Justice Sathasivam was appointed the governor of Kerala by the Narendra Modi government in 2014 a few months after he retired as the Chief Justice of India.
Some social media users had cited the examples of Justice Ranganath Misra and Justice Hidayatullah, both former Chief Justices of India, as precedents.
The Congress had given a Rajya Sabha seat to Justice Rangnath Misra, who had probed the anti-Sikh riots in Delhi, in 1998 but he had retired in November 1991.
Justice Hidayatullah was made Vice-President but after nine years of retirement. Justice Ranjan Gogoi's brother, retired Air Marshall Anjan K. Gogoi, was appointed a fulltime non-official member of the North Eastern Council in January this year.
Contending that the examples of Justice Rangnath Misra & Justice Hidayatullah are misleading, Singhvi made an observation in Hindi: "Tum mujhe khoon do, main tumhe azadi dunga, said Subhash Chandra Bose. Tum mere haq mein vaicharik faisla do, main tumhe Rajya Sabha seat dunga (Subhash Chandra Bose said give me blood, I will give you Azadi. This is: Give verdict in my favour and I will give you Rajya Sabha seat.)"
On Monday night, former BJP leader and Union minister Yashwant Sinha tweeted: "I hope ex-CJI Ranjan Gogoi would have the good sense to say 'NO' to the offer of the Rajya Sabha seat to him. Otherwise, he will cause incalculable damage to the reputation of the judiciary."
The timing also stands out. Justice Gogoi retired only on November 17, 2019. The Narendra Modi government had done the same with Justice Sathasivam who retired in 2014.
In 2019, Justice Sunil Gaur of Delhi High Court retired on August 23 and was appointed Chairperson of Appellate Tribunal for Prevention of Money Laundering Act (PMLA) on August 29. Justice Gaur had rejected the application for the anticipatory bail of Congress leader P. Chidambaram, paving the way for his arrest, barely three days before his retirement.
The BJP has anyway come to power by promising to annihilate all the wrong practices of the Congress. The late Arun Jaitley, a former law minister and BJP veteran, had come down heavily on the practice of rewarding judges post-retirement.
Jaitley wrote in 2012: "There are two kinds of judges — those who know the law and those who know the Law Minister. We are the only country in the world where judges appoint judges. Even though there is a retirement age, judges are not willing to retire. Pre-retirement judgements are influenced by post-retirement jobs."
Former BJP chief Nitin Gadkari had also suggested that a two-year wait should be mandatory for judges after they retire and before they are appointed to judicial commissions or tribunals.
"My suggestion is that for two years after retirement, there should be a gap (before appointment) because, otherwise, the government can directly or indirectly influence the courts and the dream to have an independent, impartial and fair judiciary in the country would never actualise," Gadkari had said.
Railway minister Piyush Goyal had tweeted recently that post-retirement postings influence judgments.