Out in open: government's Ayodhya worry
The outreach after the verdict mirrors the one on Kashmir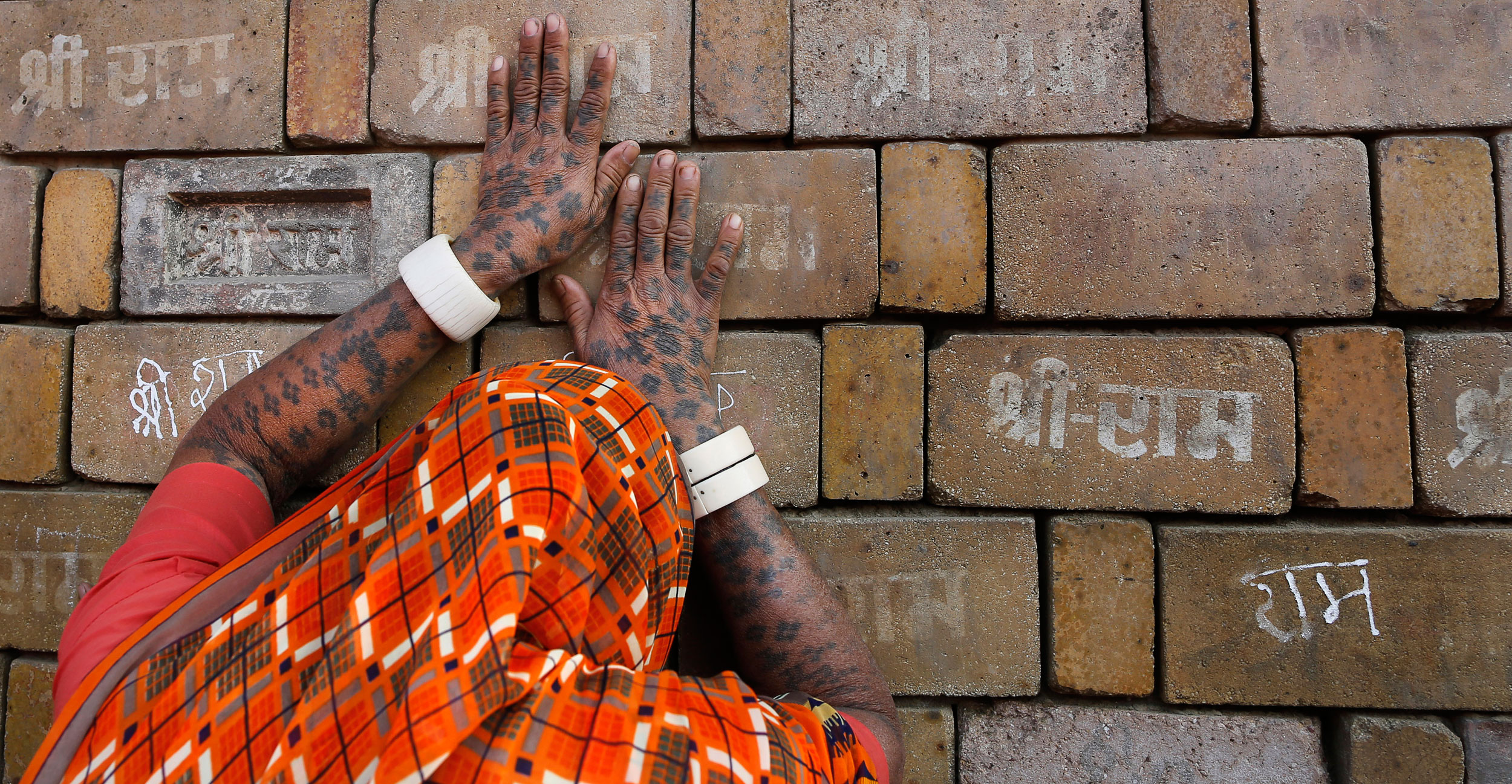 ---
---
A press note on the Supreme Court's Ayodhya verdict issued by the Indian embassy in Bhutan has seeped out to social media, baring before everyone the Narendra Modi government's worry over how the country's shift towards majoritarian politics is being viewed in world capitals.
Tenzing Lamsang, editor of The Bhutanese and president of the Media Association of Bhutan, on Friday posted on Twitter a copy of the note, titled: "Decision by the Supreme Court of India on the Babri Masjid-Ram Janmabhumi Title Suit."
Lamsang wrote: "On the sidelines of an Indian embassy press conference on hydropower to the Bhutanese press on 10th Nov, it also issued a press release on the Ayodhya verdict. My reporter was a bit confused with the PR and brought it to me a day later. I found points 8 and 9 interesting."
Point 8 of the press note says: "The Constitution of India guarantees all religious communities equal freedoms of faith, belief and worship. Government is committed to ensuring our tradition of goodwill and harmony among all communities as well as our deep respect for safeguarding all places of worship."
The words "Constitution", "all" and "equal freedoms" are in bold and are underlined.
Point 9 says: "India has a strongly independent judiciary and this independence is a part of the basic structure of the Constitution."
Again, the words "strongly independent judiciary" are in bold and are underlined.
The note, which stresses (again with bold and underlined words) that the judgment was "solely to determine the Title Suit" and that this was done "by law and not by faith", lists the milestones in the dispute, beginning with a reference to the early 17th century. There is no mention, however, of the 1992 demolition of the Babri Masjid.
The points made in the note are almost identical to those aired at a briefing held on Saturday — the day the verdict was delivered — by senior external affairs ministry officials for diplomats stationed in the capital. Sources said that since that meeting, the missions in different countries have been reaching out to local journalists and opinion-makers.
The diplomatic outreach after the Ayodhya verdict mirrors that undertaken in August when Kashmir's special status was revoked and a communication clampdown imposed on the state, which is now a Union Territory.
Such briefings are not uncommon on issues perceived to be of interest. The Ayodhya issue has long featured on global lists of disputed religious sites and has received a lot of international media attention.
But the ministry has not officially spoken of either effort, refusing to comment even after its press note issued in Thimphu became public.
Lamsang wrote: "Clearly the MEA & GoI are concerned with international perceptions on the verdict. What with hearings going on in the USA & the western press turning more hostile. India's democratic & liberal image has been a major source of influence for it in the West & it opened many doors."
By achieving independence through non-violent means, choosing to be a secular parliamentary democracy, drafting for itself a Constitution that was way ahead of its time and was described by historian Granville Austin as a "modernising force", and adopting positions such as its stance on apartheid, India had gained a moral authority that allowed it to punch way above its weight in the comity of nations right from 1947.
Sources said the current outreach betrayed an acknowledgement in official quarters that India can ill-afford to lose this capital, more so as several visiting heads of state and government have of late made it a point to offer India advice not to stray from that chosen path.
In early October, Bangladesh Prime Minister Sheikh Hasina told a meeting in New Delhi: "We should move beyond the majority-minority mindset; pluralism has been a strength of South Asian countries."
The same month, Dutch King Willem-Alexander, in his address at the official banquet hosted by President Ram Nath Kovind, said: "Our wish is that, for future generations too, India will be a country where there is room for all Indians, whatever their belief, origin or position in society. A country in which everyone can make their voice heard, from the peaks of the Himalayas to the coastal plains of Kerala."
Earlier this month, German Chancellor Angela Merkel had during a visit to India said: "The situation now for the people (in Kashmir) is not good and not sustainable. This has to be improved for sure."
Finland's foreign minister Pekka Haavisto, during a visit to India last week, maintained that the diplomatic community or international observers of the UN should be allowed to visit Kashmir.
The US Congressional hearing on human rights in South Asia last month was dominated by Indian issues, not just Kashmir but the NRC and the religion-specific Citizenship (Amendment) Bill which an American lawmaker described as a "crackpot idea that has no place in a democracy".