Opposition asks Amit Shah: What about Article 371 that affects Northeast states
Home minister says rivals were trying to confuse people by comparing Articles 370 and 371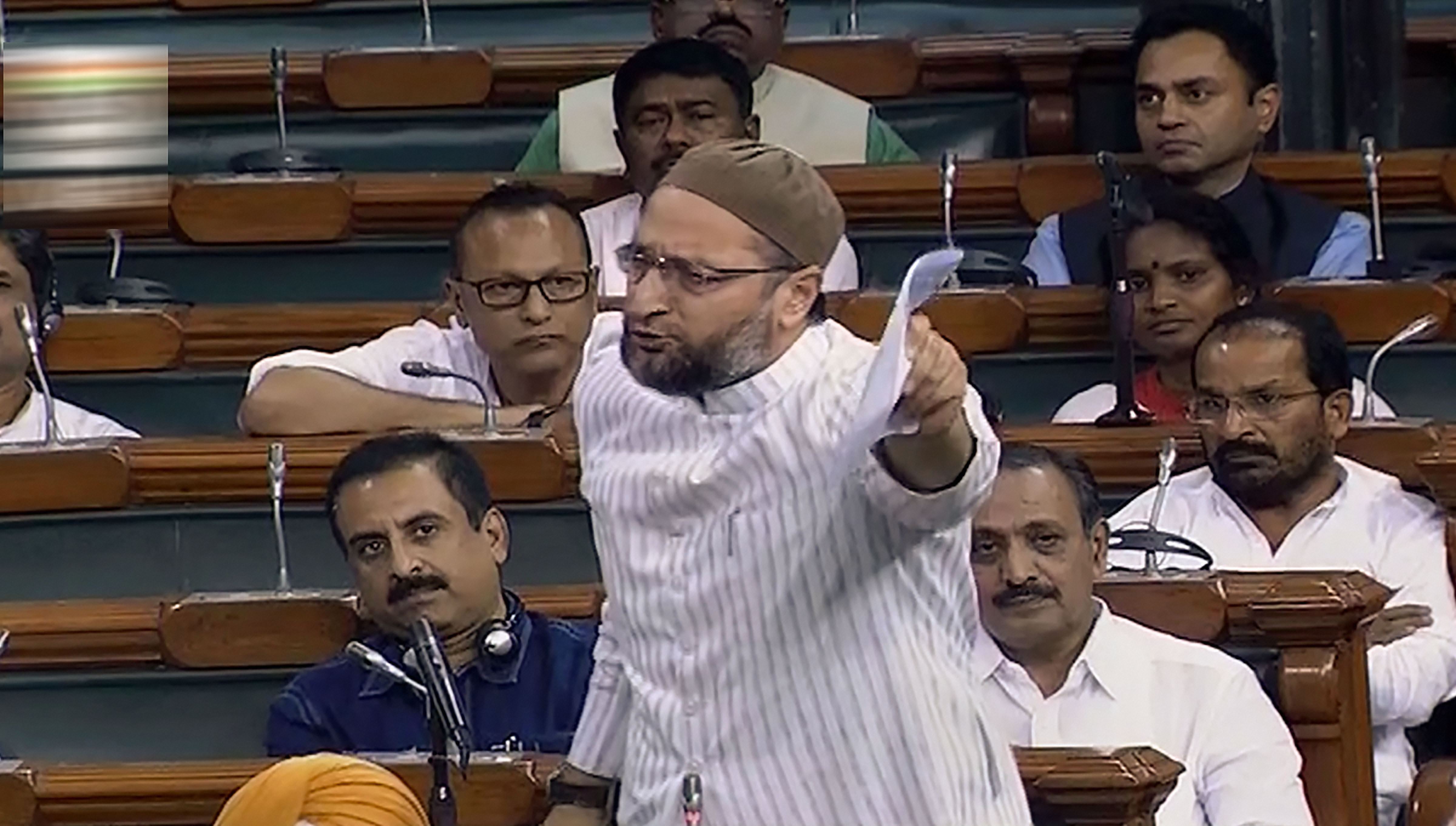 ---
---
Several Lok Sabha members on Tuesday expressed concern about Article 371 which allows special provisions in 11 states, many of these in the Northeast.
Home minister Amit Shah countered the Opposition members, saying that they were trying to mislead the country by comparing Articles 370 and 371, although there was no ground for such an argument.
Congress leader Manish Tewari was the first to express this worry on the floor of the House during a debate on the Jammu and Kashmir Reorganisation bill, which was passed in the Lok Sabha and will allow the Jammu and Kashmir state's bifurcation into two Union territories - Ladakh that will have no legislature, and Jammu and Kashmir with a legislature.
The Rajya Sabha passed the bill on Monday.
Tewari reminded the Lok Sabha that the Constitution doesn't have only Article 370. It also has Article 371 A to I which provides special rights to people in Nagaland, Assam, Manipur, Andhra, Sikkim and several other states.
"Today when you're scrapping Article 370, what message are you sending to these states. By imposing President's Rule in the Northeastern states and using the rights of their Assemblies in Parliament, you can scrap Article 371 too. What kind of constitutional precedent are you setting in the country?" he asked.
This comparison brought int focus provisions enjoyed by Nagaland under Article 371 A. No act of Parliament applies to the state in matters of religious or social practices, Naga customary laws, administration of civil and criminal justice and ownership of and transfer of land.
"We have used military in the Northeast. Why? Because the people in the Northeast said we are fighting for our dignity. They've used force but this government, despite the Nagas not laying down arms, you are still talking to them. Why?" asked Asaduddin Owaisi of the All India Majlis-e-Ittehad-ul-Muslimeen, hinting that the people of Jammu and Kashmir were treated unfairly.
NCP leader Supriya Sule asked the home minister to reveal this government's intentions on Article 371. "One question that comes to my mind is about the Naga framework.... The honourable Prime Minister two years ago said the state is unique and it has a different history. Now, the same logic applies to Jammu and Kashmir. So, will there be a similar plan for both? Or what is the plan?" Sule asked.
Sule raked up a peace deal supposedly signed between Modi and the founders of the National Socialist Council of Nagaland-Isak Muivah (NSCN-IM), Thuingaleng Muivah and Isak Chisi Swu. She said nobody knows the details of the deal and the home minister should throw some light on it.
Home minister Shah, however, repeated the 'temporary' subtext of Article 370 while comparing it to Article 371. "The reason it was necessary to remove Article 370 was because it reduced the jurisdiction of the country's Parliament," Shah said.
He then read out what Article 371, 371 (A) for Nagaland, and 371 (B) for Assam meant. "Why will we remove it? It doesn't come in the way of country's unity and integrity. You want to compare Article 370 with Article 371 to mislead the people of this country," Shah said. "Article 371 is in no way comparable to Article 370. I reassure all states of the Northeast (covered by Article 371) that the Narendra Modi government has no intention to scrap 371."