On hold: Arrest-without-warrant power given to Assam Rifles
After turmoil in Northeast over citizenship bill, govt wary of another backlash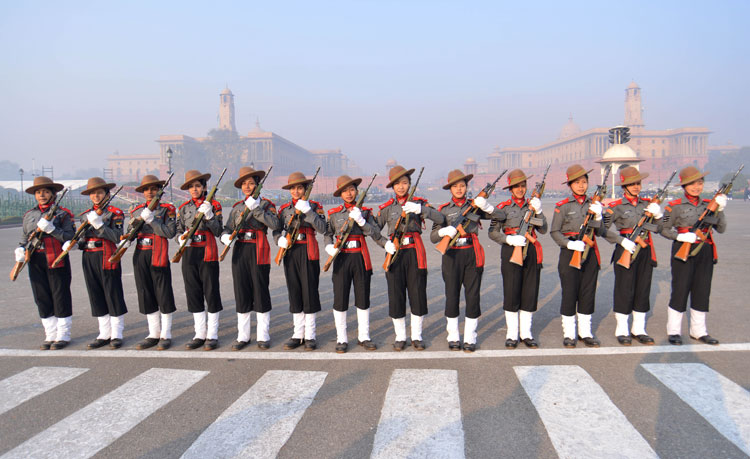 The Assam Rifles is the leading counter-insurgency force in the Northeast
Picture by Prem Singh
---
New Delhi
|
Published 22.02.19, 10:36 PM
|
---
The Centre has put on hold a three-day notification that empowered the Assam Rifles to arrest anyone and search a place without a warrant in Assam, Manipur, Arunachal Pradesh, Nagaland and Mizoram.
The Assam Rifles, which is commanded by army officers, is the leading counter-insurgency force in the Northeast and is deployed along the Myanmar border.
The freeze is being seen as a "course correction" as voices of protests were beginning to rise in the Northeast soon after the turmoil over the citizenship bill.
A fresh confrontation over the sweeping power to arrest would have pushed the BJP further on the back foot ahead of the general election.
"Fearing protests from the five states ahead of the parliamentary polls, the Centre on Friday decided to keep the notification in abeyance. The notification will now be revisited in consultation with the state governments concerned," said a Union home ministry official.
The home ministry official said the government should have consulted the state governments before issuing the notification.
"It is bizarre that the Centre suddenly decided to consult the state governments after issuing the notification. It seems they did not want more protests after the trouble over the citizenship bill," the official said.
Assam and Manipur witnessed protests on Friday against the move before news of its withdrawal reached the states. The All Assam Students' Union also protested the move, saying it seemed to be another attempt to "suppress the voice" of the people of the Northeast.
Manipur chief minister N. Biren Singh said the powers granted to the Assam Rifles were a precautionary measure in the aftermath of the terror strike in Pulwama as there were intelligence inputs on possible attacks in the region as well.
Sources said powers were already available to the Assam Rifles but in areas where the Armed Forces (Special Powers) Act was in force. The forces were finding it difficult to make arrests or conduct operations in Mizoram, which is not under the special powers act. The home ministry lifted the act from some areas in Arunachal Pradesh last year.