Omicron patients should be kept in separate isolation: Centre
Health secretary Rajesh Bhushan asks state health officials to ensure that healthcare workers take all precautions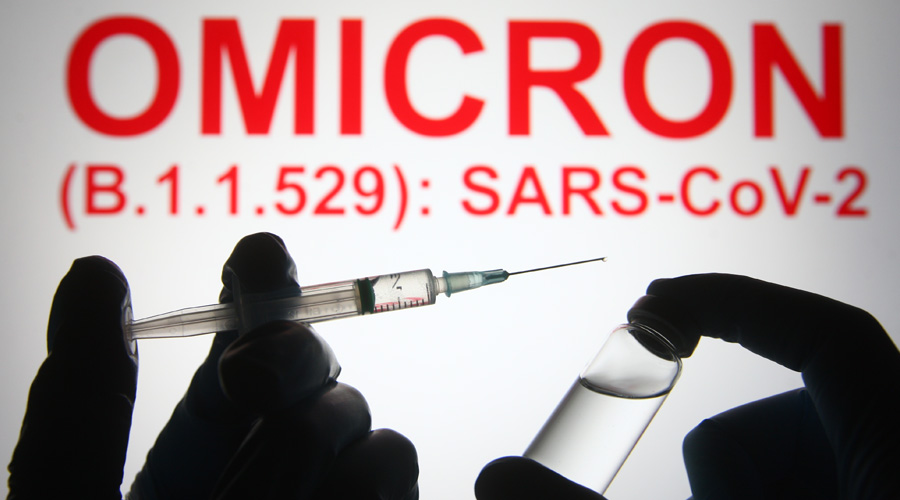 Representational Picture
File Picture
---
New Delhi
|
Published 09.12.21, 01:54 AM
|
---
The Union health ministry on Wednesday asked states to keep Omicron-positive patients in designated facilities to prevent cross-infections amid confirmations from multiple foreign labs that the new variant can significantly evade antibodies from two vaccine doses.
Health secretary Rajesh Bhushan has asked state health officials to treat Omicron-positive cases in separate isolation areas and ensure that healthcare workers in these facilities take all precautions to prevent transmission between patients and healthcare workers.
Bhushan's note, which also urges district surveillance officers across India to look out for and send for sequencing samples of Covid-19 reinfections and vaccine breakthrough cases, comes amid uncertainty on whether and how omicron might impact India's epidemic.
Multiple research groups on Wednesday released results of lab studies that scientists say confirm that omicron is capable of evading antibody responses induced by two vaccine doses and have bolstered the case for so-called booster doses.
Pfizer and BioNTech announced that preliminary lab studies have shown that three doses of their Covid-19 vaccine neutralise omicron while two doses show significantly reduced neutralisation.
Sera samples from people who had received two doses of the Pfizer-BioNTech vaccine showed on average over 25-fold reduction in neutralisation titres against omicron compared with the original variant, indicating that two doses may not be sufficient against Omicron, the companies said.
However, scientists are hoping vaccine-induced T-cells — another arm of the immune system — are expected to continue to help protect against omicron. Pfizer-BioNTech said they are monitoring real-world effectiveness of the vaccine against Omicron.
Sandra Ciesek, a virologist in Germany reported results that sera from two doses of Pfizer, two doses of Moderna, and a combination of the AstraZeneca-Pfizer vaccines were unable to neutralise omicron, but neutralisation was observed after three doses.
These results provide "clear confirmation that omicron is an escape mutant", Tom Wenseleers, an evolutionary biologist in Belgium studying the spread of the new variant with mutations posted on Twitter. Omicron's mutations had triggered concerns among scientists that the variant may be able to reinfect previously infected people or infect fully vaccinated people.
But Wenseleers also said the new data imply that the third dose "roughly cancels out omicron's evasion… And that fully boosted people will have a protection equivalent to a two-dose regimen after waning".
The implications of these lab studies on patients remain unclear. "Most vaccinologists agree that the current vaccines will still protect (omicron-infected patients) from severe disease and death," Willem Hanekom, director of the Africa Health Research Institute said in a statement.
The results of lab studies planned by the Indian Council of Medical Research to assess the neutralisation capacity of the antibodies generated by Covishield and Covaxin — the two main Covid-19 vaccines used in India — against Omicron are awaited.
An ICMR official had said last week that scientists at the National Institute of Virology, Pune, would try to isolate and grow omicron and conduct antibody neutralisation studies.