Odisha House witness ruckus from Opposition over mining scam
Both BJP and Congress MLAs gheraoed Speaker Surjya Naryan Patro in his chamber on the Assembly premises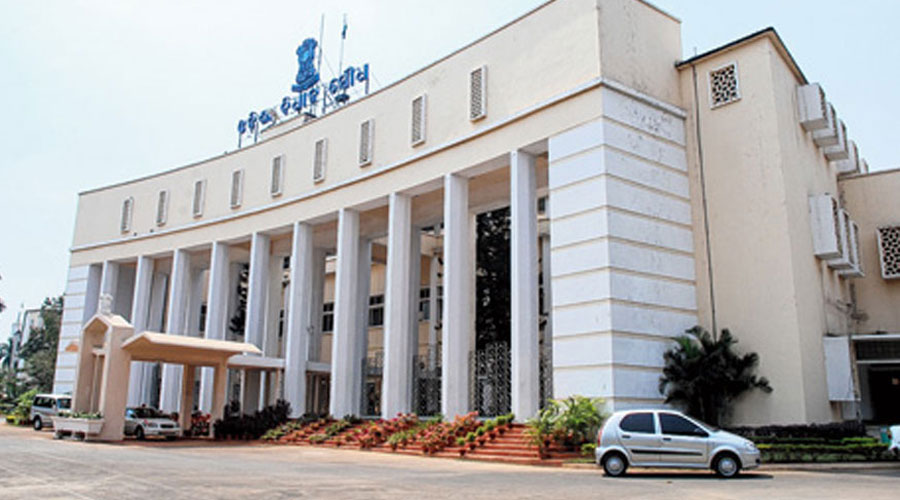 Odisha Legislative Assembly
File picture
---
Bhubaneswar
|
Published 09.09.21, 12:47 AM
|
---
The Odisha legislative Assembly on Wednesday, the penultimate day of the monsoon session, witnessed ruckus as the Opposition demanded that its adjournment motion on the mining scam be taken up for discussion.
Both BJP and Congress MLAs gheraoed Speaker Surjya Naryan Patro in his chamber on the Assembly premises.
However, the Speaker did not budge, maintaining that the issue of rejection of the adjournment motion could be raised during the Zero Hour and not in the Question Hour.
As soon as the Assembly commenced for the day, Congress legislature party leader Narasingha Mishra urged the Speaker to accept the adjournment notice for a discussion on the mining scam in the state.
When the Speaker refused to entertain the Oppositions' demand, the Opposition members stormed into the well of the House and raised anti-government slogans. As the bedlam continued, the Speaker adjourned the House till 11.30am.
However, the Opposition was not in a mood to relent. Later, they gheraoed the Speaker in his official chamber.
The Speaker maintained that the Opposition members came to his chamber and insisted on allowing the discussion on the mining issue.
"I told them why I have rejected their demand to admit the adjournment motion," Patro said.
For the entire day in the morning session, the Assembly could not take up any business as the chaos continued and the House had to be adjourned.
Ruling party BJD MLA Pratap Keshari Deb said: "The Opposition is trying to divert public attention from various important issues. The entire state is worried about the farmer's issues. But the Opposition which is doing politics on the issue, has totally failed to take up the farmers' issues.
"The state government is not afraid of facing any issues and is open for all discussion. They are experts in shifting goal posts to suit their political ambitions."
BJP MLA Mohan Majhi said: "The adjournment motion had been given but the Speaker refused to entertain it. We gheraoed him at his chamber. With this it has been proved that the state government is hand in glove with the mine owners. "
Congress legislature party leader Narasingha Mishra said: "We are not changing the goalposts. We had discussed the farmers' issue for two days in the assembly. The government is scared of taking up the issue for discussion."
However, in the afternoon, the House resumed.
Amid the hullabolla, the treasury bench passed a number of bills.