Usually in the case of deportation, there is an extended court procedure. A human rights activist present at Howrah station. condemned the lack of "due process." Rights activists were also asking why West Bengal's government had made no statement, given Chief Minister Mamata Banerjee's strong objections to the National Registry of Citizens.
Calcutta police did not respond to our queries. It's believed that the Calcutta police were not happy about the paperwork put together for these people, and hence may have decided to stay away from the entire process.
Karnataka Chief Minister B. S. Yeddyurappa had said that the National Register of Citizens exercise would be carried out in the state but dropped the idea two weeks later.
A group of 57 Bangladeshi nationals, including women and children who are being deported from Karnataka, arrived at Calcutta's Howrah Station on Saturday on their way to the border where they were to be handed over to Bangladeshi border guards.
The detainees, who were mostly working as manual scavengers, said they had been picked up during raids in October in Bangalore by city police. When The Telegraph Online spoke to the detainees, after they reached Howrah, they said none had been produced in court. Under normal procedure, people suspected of being illegal immigrants are booked under the Foreigner's Act.
After being detained for a nearly a month, the migrants were informed they were to leave for Bangladesh within two days. They were then taken to Puttaparthi in Andhra Pradesh and put on reserved coaches on the Sai P Nilayam – Howrah Express, accompanied by 40 police personnel.
Picked up from areas like Bellandur, Ramamurthy Nagar and Marathalli in Bangalore, most of the migrants worked as manual scavengers and, according to Bangalore Police Commissioner Bhaskar Rao, many worked under garbage contractors hired by the city corporation.
Speaking to the media in October following the migrant round-up, Rao said they would be handed over to the Foreigners Regional Registration Office (FRRO) for screening, after which they would be given into the custody of the Border Security Force.
An estimated 5,000 Bangladeshi migrants live in and around Bangalore. Almost all eke out livings from menial jobs like scavenging. According to an IB source, another 82 more suspected Bangladeshi nationals, detained from around Karnataka, were brought into Calcutta sometime in the last 15 days to be sent across the border.
Lack of job opportunities in Bangladesh have been prompting people to illegally migrate to India. Naseema, a woman in her mid-50s has been working as a domestic worker for the last four years in Bangalore. She lived with her son, a manual scavenger, in one of the city slums. "They didn't get my son. The raid happened at 6 am. He wasn't there. I don't know where he is now. I'm not sure if he's been arrested or has escaped," she said.
The 57 who arrived on Saturday were handed over to the custody of the Howrah District Superintendent of the Railway Police. Officials said the migrants were due to be transported to the Petrapole-Benapole border where the BSF would take charge of them. It wasn't immediately clear whether the Bangladesh Border Guard would accept the transfer of the people and police in Calcutta declined to comment. Some sources said officials were unhappy with the paperwork for the deportation of the 57 people.
Another migrant about to be deported, Mohammad Mukul Farazi, who looked to be in his mid-30s, said he reached Bangalore a few weeks before his arrest. He'd briefly returned to Bangladesh after working in New Delhi as a vegetable vendor for several years, but then came to Bangalore. "I have a debt of Rs 4 lakh. There are no jobs in Bangladesh -- not much to eat even."
The detainees told The Telegraph Online they had been forced to seek work in India due to financial desperation. One of those being sent back, Mariam, who has a four-year-old child, arrived in India with her husband and daughter. Her husband had been a daily wage labourer and rickshaw-puller in Bangladesh.
"We had to come here for work, there wasn't enough to eat, leave alone the means to raise children. A man in our village said we could get jobs as manual scavengers here. He helped us get into India. My husband's in Bangalore hiding," Mariam said in a trembling voice. "My parents and siblings are in Bangladesh. They've told me I'll be returned to them."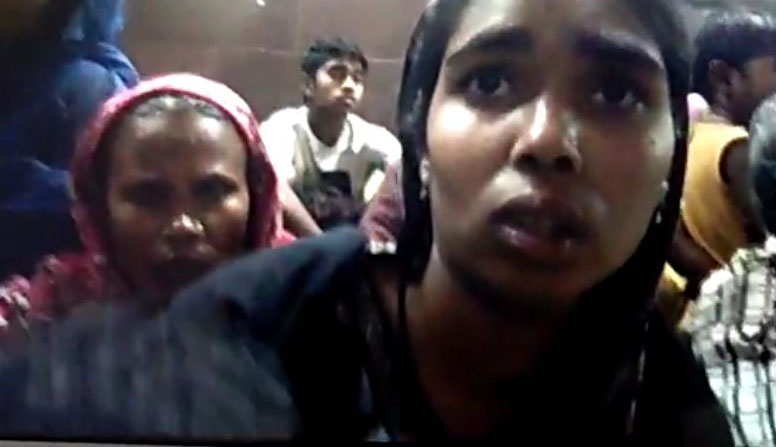 Mariam, who has a four-year-old child, arrived in India with her husband and daughter Abhirup Dam/The Telegraph Online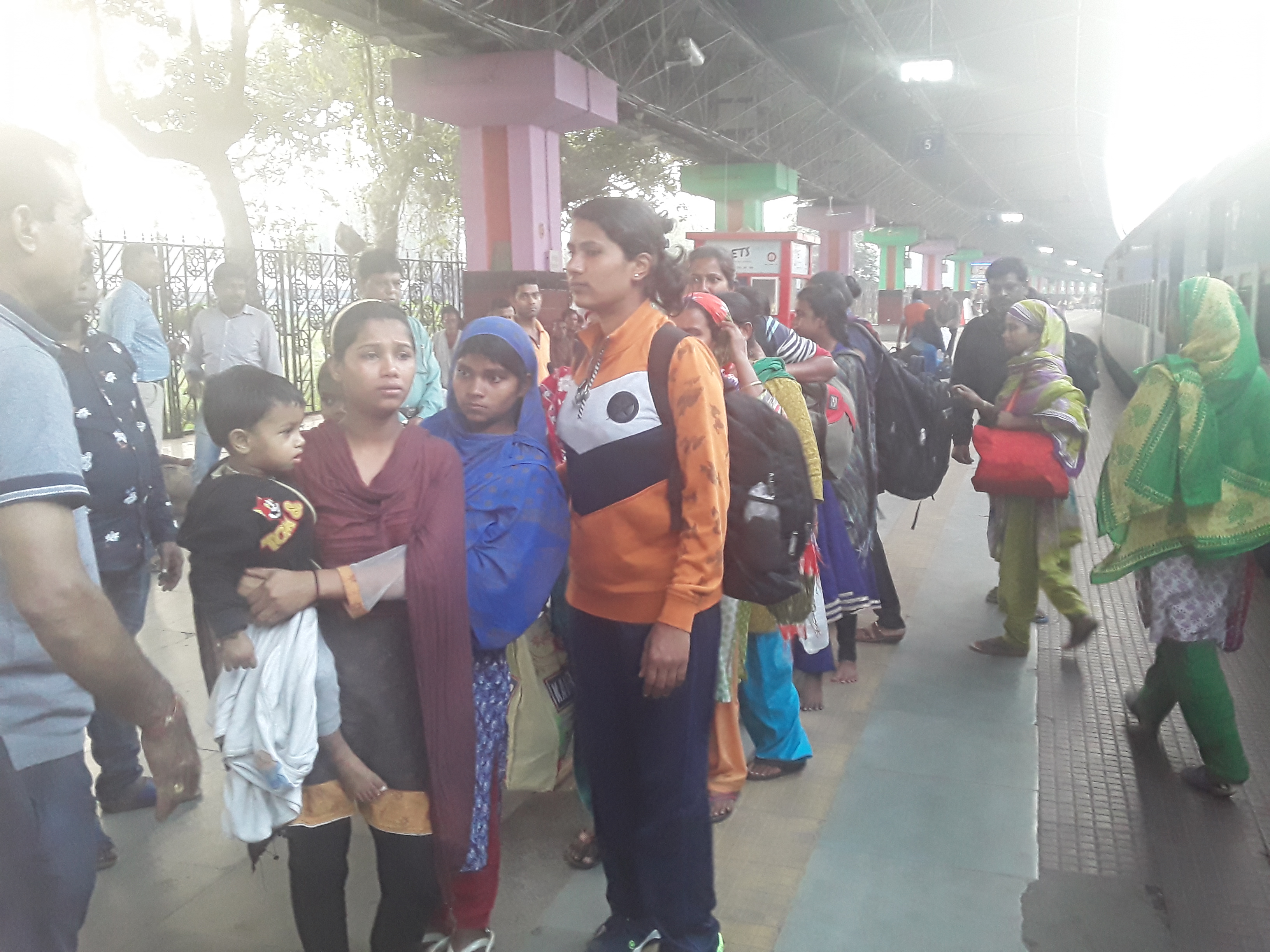 Picked up from areas like Bellandur, Ramamurthy Nagar and Marathalli in Bangalore, most of the migrants worked as manual scavengers Abhirup Dam/The Telegraph Online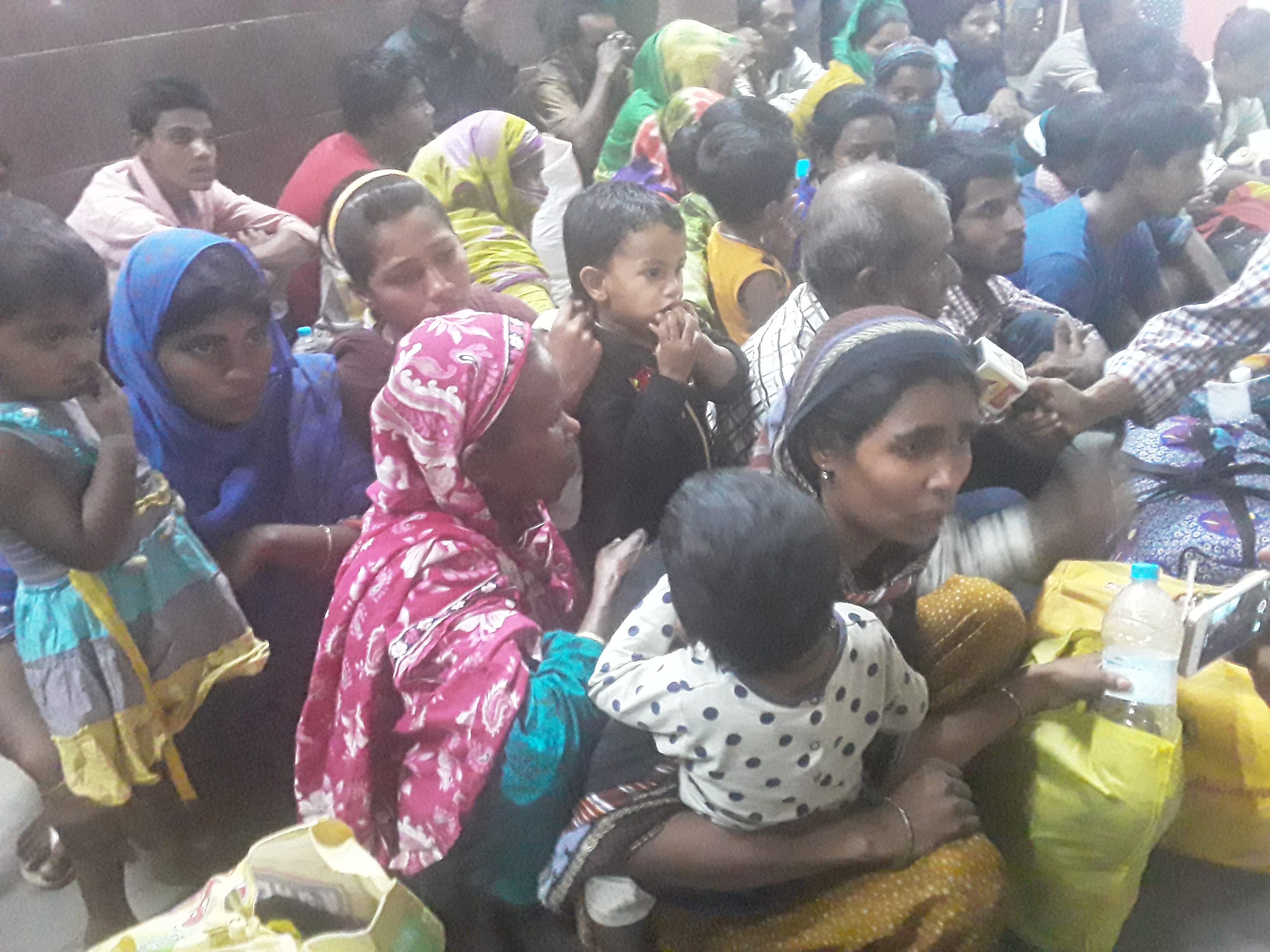 The detainees, who were mostly working as manual scavengers, said they had been picked up during raids in October in Bangalore by city police Abhirup Dam/The Telegraph Online Mohammad Mukul Farazi reached Bangalore a few weeks before his arrest. People's Magazine