Novel coronavirus screening concern for India
Virologists suggest wider scan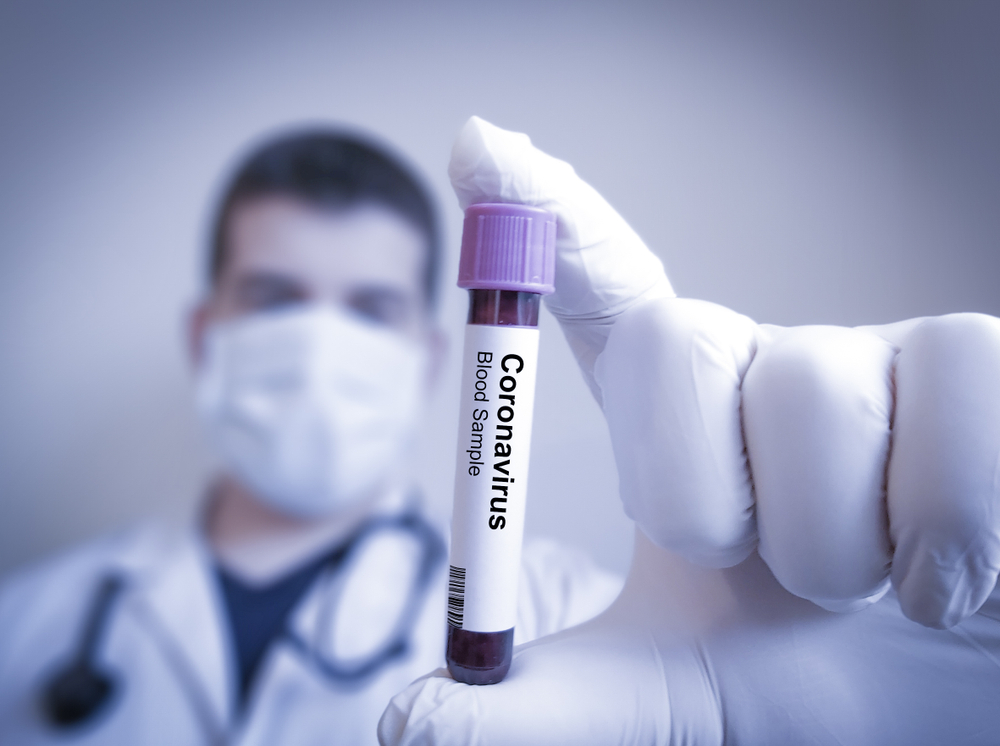 ---
---
Health authorities detected 22 fresh cases of coronavirus in India on Wednesday as virologists cautioned that the country's current screening strategy could miss any virus that might have already slipped unnoticed into the community.
The Union health ministry said six persons in Agra, a driver in Jaipur and 14 Italians had tested positive for the coronavirus while confirmatory test results on two persons in Telangana with high viral loads were awaited.
The ministry at night confirmed another case in Delhi, a person with a travel history to Italy.
Health authorities had earlier this week confirmed four cases — one each in Delhi and Telangana, both with a travel history, and an Italian tourist couple in Jaipur. The six persons in Agra are family members of the Delhi patient, while the 14 Italians and the Jaipur driver were among the contacts of the Italian tourists. Three earlier patients in Kerala have since recovered.
The health ministry announced that India would start screening all international passengers coming into the country. Until now, screening had been confined to China and 11 other most-affected countries.
But virologists caution that India's current strategy to look for the virus in people with a travel history from affected countries cannot detect infections in persons who might slip through airport screening and spread the virus into their communities.
"What we're doing now is risk-based screening," said Gagandeep Kang, director of the Translational Health Science and Technology Institute, Faridabad.
"This way, we're looking for the virus in a limited population. We should be thinking of moving beyond to screen people in the community —perhaps sample at random people with severe respiratory illness at selected hospitals."
Kang said India needed to quickly sequence the genomes of the virus strains isolated from patients in India.
"Genomic information can tell us how long a virus has been circulating in a given population," she said.
Shahid Jameel, a senior virologist and the chief of the Wellcome Trust/DBT India Alliance, said it was possible that India had more infected people although not necessarily with the disease.
"How you look and where you look is important," Jameel said.
"We should do hospital-based sentinel surveillance, especially on people with chronic underlying conditions. We must get out a message that cases in a country are not a matter of shame or a comment on official policy. And lack of cases is also not a badge of honour."
However, a senior virologist currently engaged in screening suspect cases — all with travel histories — said there was "really no need" to introduce random screening now.
"We have limited resources — they need to be focused only on people with a travel history," said Shailendra Saxena, professor of virology at the King George Medical College, Lucknow.
Some scientists have said that the 14-day incubation period of the virus, coupled with the possibility of mild symptoms in some infected patients, could create a window of opportunity for the virus to enter the country undetected.
India has over the past six weeks screened over 500,000 passengers from China and other countries most affected by Covid-19. The travellers have been urged to stay at home for 14 days and report to health authorities if they develop symptoms within 28 days of their return.
Health authorities across the country have tested around 3,000 people from among the 500,000, primarily based on criteria such as respiratory symptoms.
"But we could have a situation where infected patients have such mild symptoms that they do not report to health authorities, but may pass on the virus to their contacts," said a senior virologist who requested not to be named.
Guidelines for schools
The health ministry has asked schools to avoid large gatherings and promote hand hygiene and respiratory etiquette among students.
Any students or staff with travel history to any coronavirus-affected countries or in contact with such persons over the past four weeks should be monitored and home-quarantined for 14 days, the ministry said.
Class teachers have been asked to look out for children with signs or symptoms such as fever, cough or difficulty in breathing and should inform parents to have their child tested, the guidelines said. Parents have been asked to keep such children at home until they are cleared to attend school by their treating doctor.