Notice for NRC motion against Amit Shah
Binoy Viswam pointed out that Shah had indicated a plan for the implementation of a nationwide NRC on November 20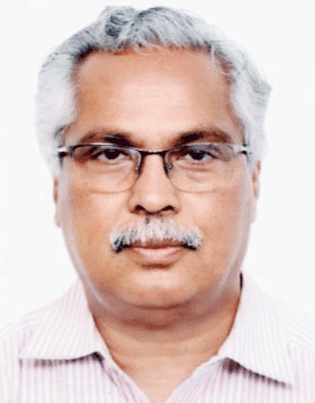 ---
---
Rajya Sabha member Binoy Viswam has submitted a notice seeking a privilege motion against home minister Amit Shah for denying any discussion on a nationwide National Register of Citizens after repeatedly stating in Parliament that the government would implement it across the country.
In his notice submitted to the Rajya Sabha secretary-general, Viswam — a CPI member — pointed out that Shah had said on the floor of the House on November 20 that Assam would have a fresh round of NRC when it is implemented across the country, "thereby indicating a plan for the implementation of a nationwide NRC".
Shah, Viswam said, had made a similar statement in the Lok Sabha on December 9.
Further, he flagged replies by previous home ministers in Parliament on the NRC process, indicating that this has been under active consideration of the Modi government.
Shah began changing this stance only after Prime Minister Narendra Modi publicly stated that there had been no discussion on the NRC since he took over in 2014.
"This sort of back and forth statements by the Home Minister on the implementation of the NRC is causing anguish and anxiety among the citizens of India who are already disturbed by the implementation of The Citizenship (Amendment Act). Such contradictory statements are a clear breach of privilege and an attempt to mislead both the Houses of Parliament and the people of India.
"These misrepresentations by the Hon'ble Home Minister pose a threat not only to the Constitution of India but also to the safety and security of the people. As of today, over 20 lives have been lost in the ensuing protests caused by this contradictory messaging of the Government," Viswam said in his notice.
According to procedure, the secretariat will examine the notice to see if it is in order and put it up to the Chairman who will decide if it is to be admitted or not.
If he allows it and there is an objection, the notice would be considered admitted if 25 members stand up in support of the admission. It would then be referred to the Privileges Committee, which is set up from time to time.