Not Modi's Idea of India: French actor claims held hostage in Goa bungalow over property dispute
Marianne Borgo said she was leaving the bungalow in Calangute after an 11-day-long blockade of her gate allegedly by the widow of the previous owner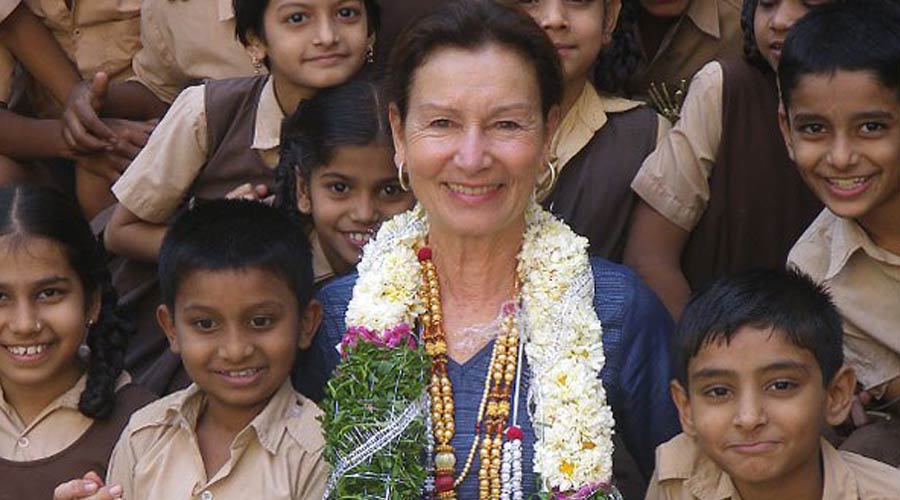 Marianne Borgo
Twitter / @Indywoodifc
---
Panaji
|
Published 03.02.23, 03:18 PM
|
---
A 75-year-old French actor, who had alleged she was held hostage in her own home in North Goa over a property dispute, said she has left the premises and that she is disappointed despite Prime Minister Narendra Modi's efforts to create a tourism-friendly image of India.
Marianne Borgo said on Thursday night that she was leaving the bungalow in Calangute, a beach town near Panaji which is popular with tourists, after an 11-day-long blockade of her gate allegedly by the widow of the previous owner.
She had alleged last week that she was being held hostage in her own house and that the people staking claim to her property had cut its electricity and water connections, forcing her to live in dark.
Borgo said she could not remain any longer without a proper bath and her health was deteriorating due to the current circumstances.
"This is not Modi's Idea of India. He has been working all over the world to create a positive tourism-friendly image but the recent events have left me disappointed as I feel the achievements are not able to reach the state level here in Goa," she said in a statement released here.
The local police had claimed that they could not intervene in the matter as the dispute has reached court.
Borgo (Chicherio) said she bought the spacious house in 2008 from a lawyer named Francisco Sousa but things went awry for her after Souza died during the COVID pandemic.
Trained at the Paris-based Centre d'Arte Dramatique and Conservatoire National d'Arte Dramatique (National Academy of Dramatic Arts), Borgo has worked extensively in films, television and theatre across Europe and India.
Her credits include the original "The Bourne Identity", "A Little Princess", and Franco-American rom-com/drama "Le Divorce" alongside Kate Hudson, Glenn Close and Stephen Fry.
She was a recurring character in the French thriller series "Profilage", and most recently led in the Indian production "Danny Goes Aum".
Except for the headline, this story has not been edited by The Telegraph Online staff and has been published from a syndicated feed.