No restrictions in Kashmir: Amit Shah
He blamed the vexed situation on Jawaharlal Nehru and Congress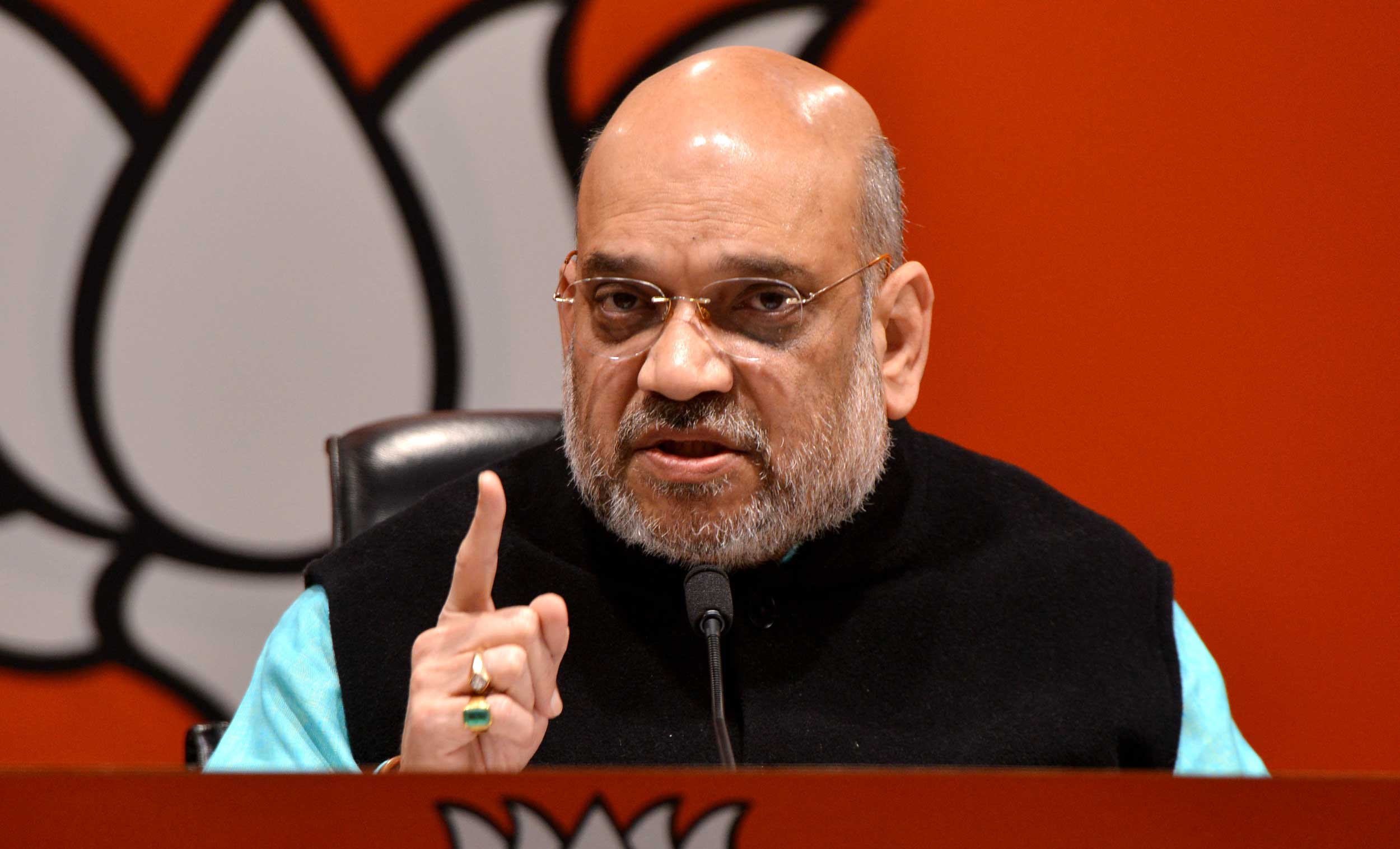 ---
---
Union home minister Amit Shah on Sunday said there were no restrictions in Kashmir now and alleged that "misinformation" was being spread about the situation.
"Where are the restrictions? They are only in your mind. There are no restrictions. Only misinformation about restrictions is being spread," he said at an event organised by a forum of former civil servants.
He said there was no curfew in any of the state's 196 police station areas while "Section 144 CrPC, which bars more than four people from gathering and holding public meetings, is in place in only eight police station (areas)".
"People can move around at will," he said, adding that Kashmir would return to normality soon.
"All landlines are functioning…. And we have opened 6,000 new PCOs. Operations are being conducted in hospitals and medicines are being provided at home to people. The media is moving around freely."
Referring to the charge of rights violations against Kashmiris, he said: "Don't the families of the 41,800 people killed in terror attacks have human rights? Did you ever feel for their families? Denial of communication facilities is human rights violation, but not the killing of people and soldiers!" he said.
"But people are trying to create a hue and cry over lack of mobile connections for a few days. Lack of phone connection is not human rights violation," the minister said.
Shah blamed the vexed situation on the country's first Prime Minister, Jawaharlal Nehru, and the Congress. He said people were now making a lot of noise about politicians being detained for over a month, but Sheikh Abdullah had been imprisoned under the Congress rule for 11 years.
It was the Congress, he said, that had turned Kashmiris against India by rigging elections.