New map shows Gilgit-Baltistan part of Ladakh
China-occupied Aksai Chin also part of Ladakh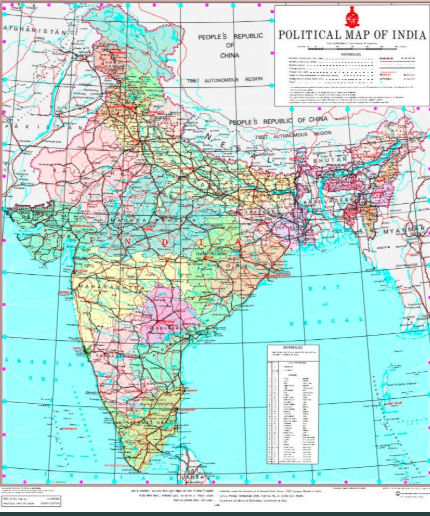 The new map relased by the Government of India.
Source: @DrJitendraSingh
---
New Delhi
|
Published 02.11.19, 01:24 PM
|
---
The government has released a new political map of India, after the bifurcation of the state of Jammu and Kashmir into two Union territories on October 31. 
It was speculated earlier that the areas of Gilgit-Baltistan – a region under Pakistan occupation – would fall under the Jammu and Kashmir Union territory. The new map, however, shows the area is a part of Ladakh.
China-occupied Aksai Chin is also part of Ladakh. 
With the addition of two new Union Territories, their total number has increased to nine.
On Saturday, the home ministry released a presidential order that clarified the areas that'll fall under Leh district. 
The order, called the Jammu and Kashmir Reorganisation (Removal of Difficulties) Second Order, 2019, stated that the territories of Leh district will constitute the districts of "Gilgit, Gilgit Wazarat, Chilas, Tribal territory and 'Leh and Ladakh' except present territory of Kargil".
In the Jammu And Kashmir Reorganisation Act, 2019, published in the Gazette of India on August 9, the Union territory of Ladakh comprised only the territories of "Kargil and Leh district".
The Act had no mention of Gilgit or Chilas or any other region under Pakistan's occupation.
New Map showing the Union Territories of #Jammu & #Kashmir and #Ladakh , as these exist after 31st October, 2019. pic.twitter.com/7lK5OTpyiu

— Dr Jitendra Singh (@DrJitendraSingh) November 2, 2019