Martina Navratilova calls Amit Shah's praise for Modi a joke
The union home minister called the him India's 'most democratic leader' in an interview marking the completion of the PM's 20 years in public office last week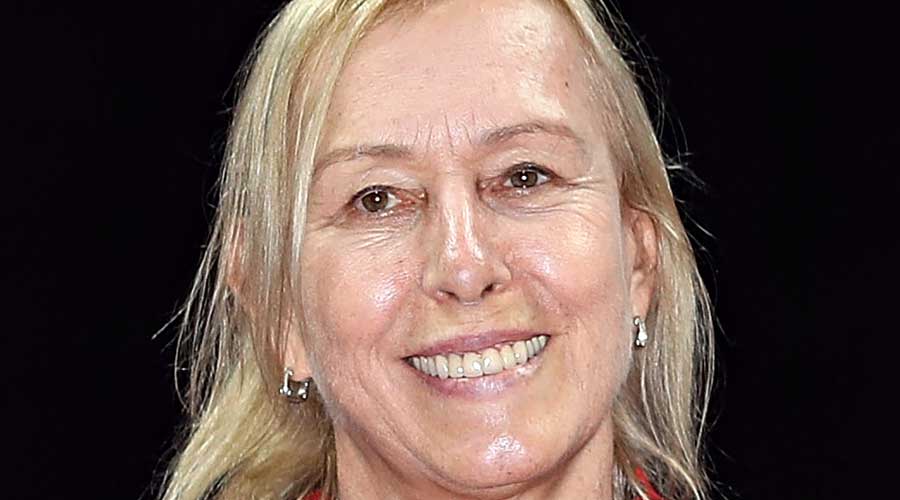 ---
New Delhi
|
Published 11.10.21, 02:04 AM
|
---
Martina Navratilova, the tennis legend who torments the Right-wing ecosystem in India with her occasional tweets, has this time hit where it hurts the most.
"And for my next joke…" Navratilova tweeted on Sunday night, adding an emoticon for astonishment and another that resembles a clown.
Below the tweet she had added a tweet on a news report that said "Union home minister Amit Shah on Sunday said that Prime Minister Narendra Modi was not a 'dictator' but the most democratic leader the country has ever seen"….
And for my next joke … https://t.co/vR7i5etQcv

— Martina Navratilova (@Martina) October 10, 2021
Shah's comments were excerpted from an interview with Sansad TV on the occasion of Narendra Modi completing 20 years in public office last week.
One Twitter user thanked Navratilova while another referred to the backlash that was activated when singer Rihanna tweeted on the farmers' protest.
Navratilova has been sticking to her Twitter bio motto — "Time to speak out now" — unfailingly. In 2016, she had drawn the ire of Indian trolls when she shared on Twitter an article on the crackdown on JNU students.
In 2019, Navratilova had skewered the rapport between Modi and then US President Donald Trump.
Pakistan Prime Minister Imran Khan is among those who tasted the power of her off-court serve and volley, getting chastised when he blamed a rise in rape cases on "vulgar clothing".