Centre seeks applications from candidates
Scholarship holds students back from caste home truths
Ambedkarite scholars believe the new criterion would restrict research in foreign universities on Brahminical cultural traditions and similar subjects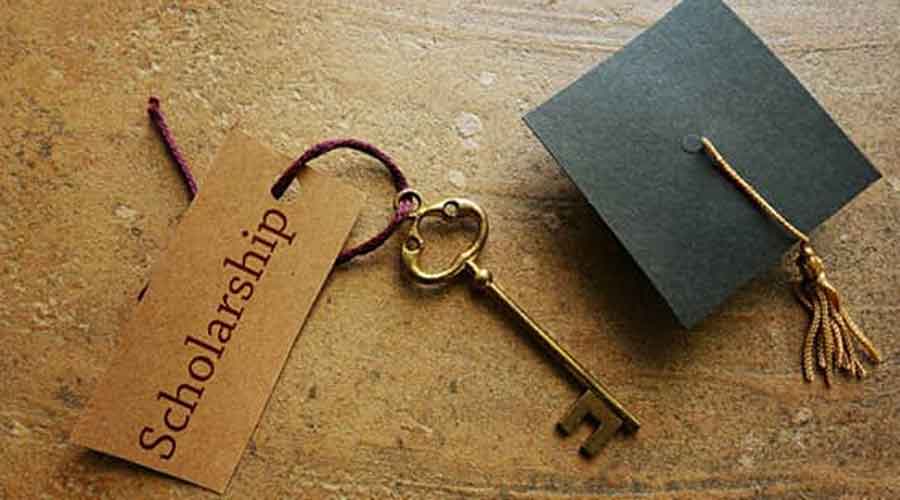 Decision on National Overseas Scholarship comes at a time gender discrimination in India has attracted criticism.
Shutterstock
---
New Delhi
|
Published 19.02.22, 04:07 AM
|
---
A national scholarship for students from marginalised sections for higher studies in foreign universities has prevented them from pursuing topics or courses related to Indian culture, heritage, history and society.
Ambedkarite scholars said that the new criterion, described in broad terms whose scope could encompass innumerable topics, would restrict research in foreign universities on the caste system in Hindu religion, gender inequality in India, Brahminical cultural traditions, poverty in the context of caste and similar subjects.
The decision on the National Overseas Scholarship (NOS) comes at a time caste and gender discrimination in India has attracted criticism abroad and triggered discussions in the West.
The NOS, dating back to the 1950s when Jawaharlal Nehru was the Prime Minister, provides financial assistance to candidates from the Scheduled Castes, denotified nomadic and semi-nomadic tribes, landless farm labourers and traditional artisan communities to pursue master's or PhD courses abroad.
The revised guidelines for the scheme uploaded on its website by the ministry of social justice and empowerment on Thursday has introduced the following clause: "Topics /courses concerning Indian Culture/ Heritage/ History/ Social Studies on India based research topic shall not be covered under NOS. The final decision as to which Topic can be covered under such category will rest with Selection-cum-Screening Committee of NOS."
The scholarship did not have such conditions till 2021-22. The scheme guidelines for 2021-22 said the scholarship was available for any field of study.
Many pointed out that the inception of a screening committee that would take the final decision on research topics could inhibit the scope of the scheme further.
This newspaper sent an email to R. Subrahmanyam, secretary in the ministry of social justice and empowerment, asking what prompted the government to introduce the criterion and its perspective on the concerns raised. A response is awaited.
The total number of scholarships under the scheme till last year was 100, which has been increased to 125 for 2022-23. The scheme is open to those with annual family income less than Rs 8 lakh in the year prior to applying.
The ministry has sought applications from candidates till March 31.
For those applying for research in the US, the Indian government pays the entire tuition fee, besides giving an annual maintenance of $15,400, $1,500 as contingency allowance, medial insurance premium and visa charges.
Prof. Deepak Malghan of IIM Bangalore said "the government is clearly paranoid here".
"It seems to have been unnerved by academics based out of western universities questioning the rising tide of majoritarian authoritarianism in India. The government is also perhaps worried about Dalit students adding more ballast to growing calls at universities in the US to recognise caste as an independent protected category," he said.
Equality Labs, a South Asian-American human rights forum in the US, had conducted a survey on "Caste in the United States" in 2016, during which one in three Dalit students reported discrimination by their upper caste peers from India during their education in America. Two out of three Dalits reported being treated unfairly at their workplace by Indian upper caste colleagues. Sixty per cent said they had been at the receiving end of caste-based derogatory jokes or comments while 40 per cent of Dalits surveyed said they felt unwelcome at places of worship because of their caste.
Last year, an international online conference on "Dismantling Global Hindutva", which was attended by academics from the US and other countries, attracted sharp criticism from Hindutva groups.
A scholarship aspirant who did not wish to be identified said the government deciding the topics because it is funding a student would hinder the scheme.
As it is, technical issues have ensured that not all 100 slots are filled up every year. The numbers of scholarships awarded were 46, 65, 50, 46, 73 and 39 for 2016-17, 2017-18, 2018-19, 2019-20, 2020-21 and 2021-22, respectively.
"There is a lot of bureaucratic delay in the award of the scholarship, such as scrutiny of documents, including admission offers from foreign universities, and verifications with Indian missions abroad. As a result, many genuine students miss out. The government should have streamlined the procedural issues. The new criterion will reduce the number of students in social science and humanities to abysmal levels," the aspirant said.
Amol Meshram, an alumnus of IIT Kharagpur, said the government should not control the choice of subjects and topics. "No critical research can take place if the government decides the topics," he said.
Meshram said the criterion was so broad that students doing research on any topic on Indian history, society or culture could be denied the scholarship.