Why we need to learn to say sorry
Aryan deserves NCB's apology, says former attorney-general
According to Mukul Rohatgi, Narcotics Control Bureau's stature would rise if it apologises to Shah Rukh Khan's son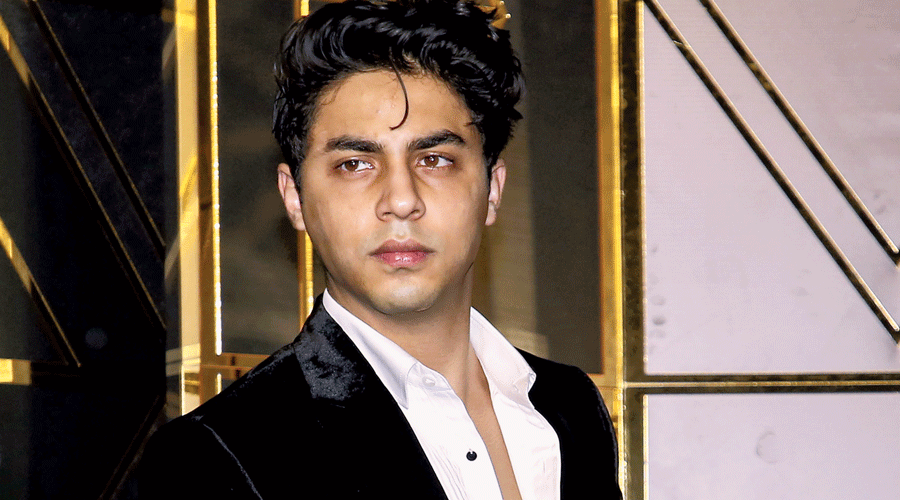 ---
New Delhi
|
Published 29.05.22, 01:36 AM
|
---
The Narcotics Control Bureau's stature would rise if it apologises to Aryan Khan, whom it exonerated on Friday in a drugs-on-cruise case that had caused the 23-year-old to spend 26 days in custody, his lawyer and former attorney-general Mukul Rohatgi has said.
Senior advocate and activist Prashant Bhushan has called for the prosecution of NCB officials for "malicious prosecution" of Aryan, son of Shah Rukh Khan, and of the media outlets that he said had defamed the young man.
Rohatgi's comments came on Friday when, during an interview to journalist Karan Thapar for the news portal The Wire, he was asked whether the NCB owed Aryan an apology.
"Firstly, under the law there is neither a provision for apology nor a provision for (inaudible) compensation when an authority admits that it has no case," Rohatgi said.
"But if one lives in a disciplined society governed by rule of law… dos and don'ts, an apology would be in order in this case and in many other cases across the spectrum where people spend not days but weeks and months and years in jail having been arrested, and finally no chargesheet comes about. That is what is the endemic situation happening in this country. And if an apology does come, I think the stature of the NCB would rise."
Thapar quoted NCB director-general S.N. Pradhan's statement to NDTV that he would not "jump to blaming the initial unit because they must have had their reasons". Thapar asked Rohatgi if this squared with Pradhan's other statements on "irregularities" in the initial probe on which the NCB chief said an inquiry was in progress.
Rohatgi replied: "There was no credible shred of material at the time of arrest and therefore I say that the arrest was completely wrong…. In this case there was no credible suspicion because in a case of drugs, you have to have it on your person, you have to have it under your control."
Rohatgi slammed the selective leaks from unnamed NCB officers last year to the media, a section of which subjected Aryan to a malicious campaign.
"It is completely wrong, morally and legally, to leak this kind of prejudicial things and remarks against a person who is in custody, who cannot defend himself against these leaks and who is facing trial, and if an inquiry (against alleged irregularities in the initial investigation) is being held by the director (general), the director should also hold an inquiry into these things (leaks)," Rohatgi said.
He urged the agency to probe the role of private detective K.P. Gosavi who was seen in a photo taking a selfie with Aryan in the NCB office after the young man's arrest, and Gosavi's bodyguard Prabhakar Sail who had alleged an attempt by investigating officer Sameer Wankhede to extort money.
Sail, 36, reportedly died of a heart attack last month. Gosavi was arrested in a separate cheating case last year.
Rohatgi added: "It is my lament that the media conducts a mini-trial the moment a sensational case breaks…. They have to put out the facts. They don't have to become either the judge or the accuser or the accused. That is for the court to decide…. Media can jolly well prejudice the mind of a judge though a judge is legally trained…."
In a separate interview to Thapar for The Wire on Saturday, legal activist Bhushan said: "I think he (Aryan) deserves more than merely an apology, and more than just compensation. I think the officers of the NCB who were in charge and who were involved in incarcerating him and falsely defaming him — it is very clear now that it was all mala fide — they ought to be prosecuted for malicious prosecution…. And the media who went after him hammer and tongs and clearly with malicious intent ought to be prosecuted for criminal and civil defamation."