Mystery disorder among children named Zaki syndrome
The doctors from five countries have identified the illness as a previously unknown genetic disorder that impacts the brain and other organs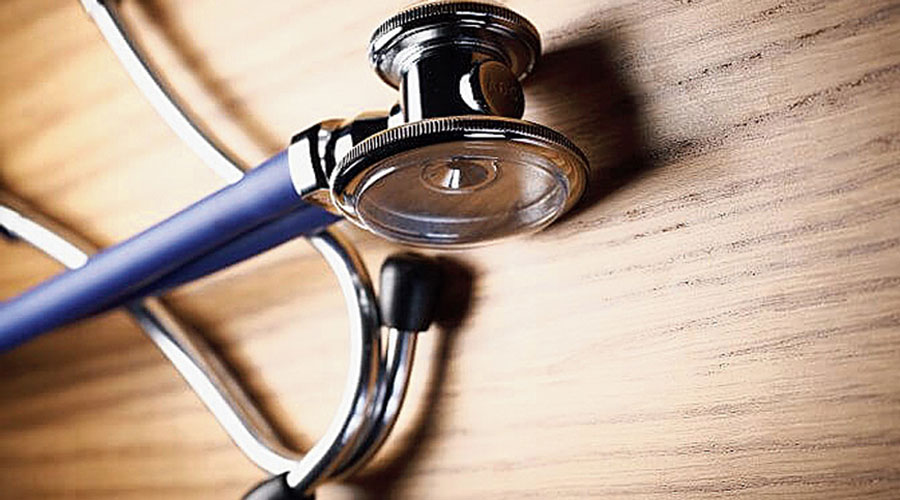 The disorder is rare — only 10 children from five families, including the one girl in India, have thus far been diagnosed.
Shutterstock
---
New Delhi
|
Published 04.10.21, 01:00 AM
|
---
Nearly five years ago, a three-month-old baby girl with facial abnormalities, a short stature, and other developmental defects had left paediatric geneticist Ratna Puri puzzled.
Puri and her colleagues at the Sir Ganga Ram Hospital, New Delhi, had through a series of sophisticated tests ruled out any of the known genetic disorders involving some 4,000-odd human genes.
The girl's illness remained undiagnosed even as doctors provided her supportive therapy, hoping to address her developmental delay.
Now, doctors from five countries, including Puri in India, have identified her illness as a previously unknown genetic disorder that impacts the brain and other organs.
A 22-member medical team announced on Wednesday that the mysterious disorder known among children in several countries for nearly a decade is a previously unrecognised syndrome that can also affect the eyes, hands, kidneys, heart and leave children disabled for life.
"For these children, the diagnostic odyssey is over — we know what's going on," said Puri at the Institute of Medical Genetics at SGRH. "But there are others across India who still remain undiagnosed."
The findings by the team from Egypt, India, Saudi Arabia, Singapore and the US will be published in the New England Journal of Medicine on Thursday.
The disorder is rare — only 10 children from five families, including the one girl in India, have thus far been diagnosed.
Doctors at the University of California, San Diego, and the National Research Centre in Cairo, Egypt, spent nearly 10 years comparing notes with Puri and others to determine that the children they had tracked shared a mutation in a so-called Wnt-less gene.
They have called the disorder Zaki syndrome after team member Maha Zaki who had first spotted the disorder in Egypt more than 10 years ago in a family in which three siblings and a first cousin had the syndrome apparent at birth.
The children had profound mental retardation, poor growth, unusual facial features. They had no speech and could sit only with support and were unable to grasp objects or feed themselves.
"We'd been perplexed by the children with this condition for many years," said Joseph Gleeson, professor of neuroscience at the University of California, San Diego. "We'd observed children around the world with mutations in the wnt-less gene but did not recognise they had same disease until doctors compared clinical notes."
Team member Bruno Reversade in Singapore identified more families with members suffering from Zaki syndrome and has explored potential therapies. The researchers have created mice models for Zaki syndrome and treated them with a drug code named CHIR99021 that appeared to counteract the effects of mutations in the wnt-less gene.
"The results were surprising because it was assumed that structural birth defects like Zaki syndrome could not be prevented with a drug," said Guoliang Chai, formerly at San Diego and now at the Capital Medical University, Beijing, China.
Puri cautioned that the candidate drug had shown encouraging results only in experimental mice and it could take time before it can be tested in humans.
"But what is clear through this effort is how large collaborations help — and are needed — to identify unknown genetic disorders," she said.
The Indian Council of Medical Research earlier this year approved a national collaboration called the India Undiagnosed Diseases Programme with SGRH in Delhi and hospitals in Lucknow and Hyderabad for coordinated clinical evaluation and documentation of patients with undiagnosed disorders.
Puri said: "The goal is to shorten diagnostic odysseys — knowing what genes are involved helps us understand the disorder and could lead to clues toward potential treatments."